The hubs and I don't get out much.  That is unless we have the kids with us.   So finding somewhere nice for dinner that we ALL can agree on can sometimes be a challenge.  We all have different tastes, so when choosing somewhere to dine out,  it has to offer a variety of dishes for us to choose from.
We also like places that have atmosphere and are kid friendly.  Hard Rock Cafe is one of those places .  Plenty of great food and rockin' good music.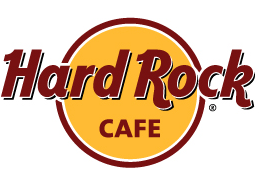 They also have a new flavor menu that my taste buds can appreciate.  The new flavor menu is created around three flavorful concepts —fresh is first, legendary is king and "smoking" is back—will have your palates ready for to a true jam session, Hard Rock style.
Fresh – High-quality, earth-friendly ingredients strike a chord with Hard Rock chefs who are committed to serving the freshest produce and hand-made dressings for every salad, steaks that are nothing less than center-cut, corn-fed and aged for 21 days, and salmon from the immaculate fjords of Norway.
Legendary – Just like the rockers who once owned the memorabilia lining Hard Rock's walls, the burgers that the Hard Rock serves are nothing short of "legendary"; now, you can enhance your experience and substitute grilled chicken breast for any Legendary Experience menu item.
Smokehouse – Reminiscent of good old-fashioned Southern barbeque, new smokin' menu items offer unique flavors from a variety of regional Bar-B-Que styles, from the classic pulled pork to the exotic Asian-style "Shang Hi" sandwich.
At the Hard Rock you get a mouthwatering selection of new dishes that have been personally created by Hard Rock's top chefs and will have you wanting more.  Here's a look at what's in store for you!
Feeling fresh …
Shock Top Battered Fish & Chips –Fish battered with a Belgian-style wheat beer with citrus and coriander flavors then served with fries, a citrus spiked tartar sauce and homemade coleslaw.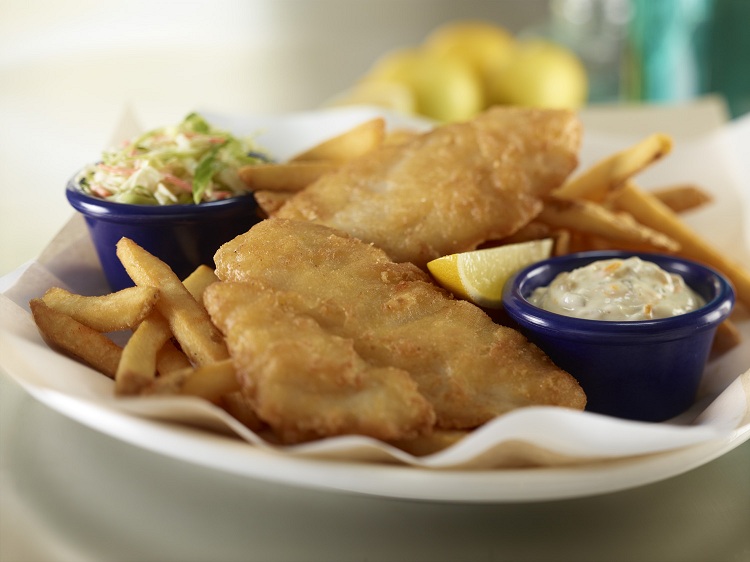 Cajun Shrimp & Poached Pear Salad – Spring mix greens tossed with goat cheese crumbles, chopped seasoned bacon and a sweet Dijon pear dressing. Topped with poached pear segments, spicy pecans and grilled sweet Cajun shrimp.
Goat Cheese Chicken Salad Sandwich – Poached chicken with celery and green onions, in a light citrus mayo dressing with Dijon mustard and dill. Served on a toasted hoagie roll topped with spring mix, dried cranberries and goat cheese crumbles.
A little bit smokey …
Shang Hi Smokehouse Sandwich – Award-winning Asian 5-spice Bar-B-Que sauce with homemade Asian style pickled cucumbers and sriracha mayonnaise drizzle.
South Carolina Smokehouse Sandwich – Tangy, homemade, South Carolina-style mustard Bar-B-Que sauce with crispy slaw and crunchy cayenne onions.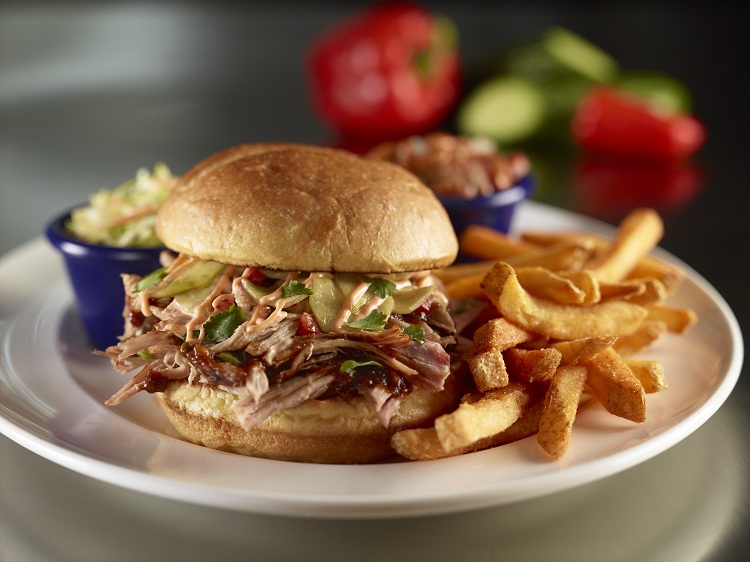 The Texan Smokehouse Sandwich – Chipotle and Hickory Bar-B-Que sauce, cheddar cheese, crispy jalapenos and crunchy onions.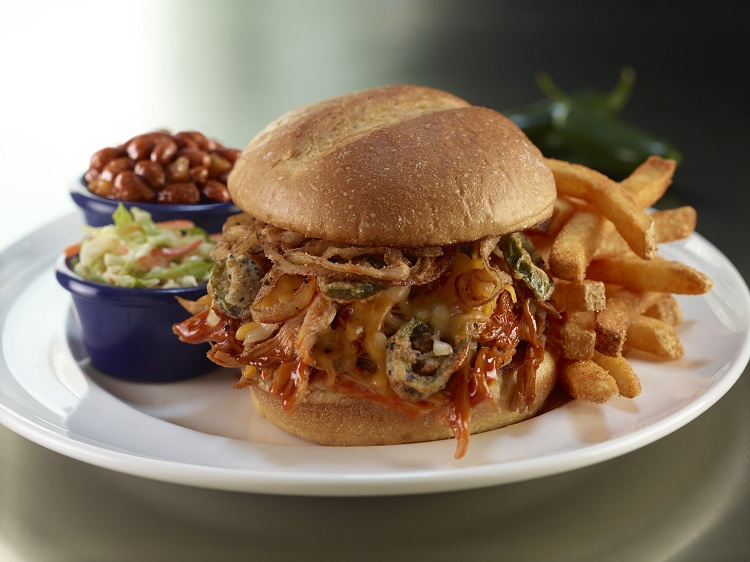 Smokehouse Chop Salad – Freshly chopped mixed field greens with diced smoked chicken, spicy bacon, pecans, cheddar cheese and pico de gallo. Topped with a smoky citrus vinaigrette and fresh sliced avocado.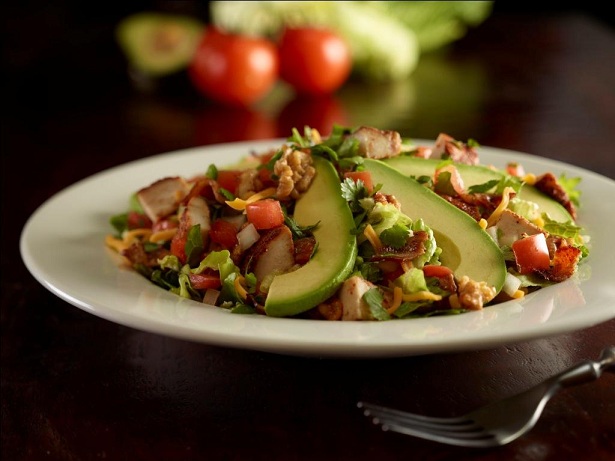 And to top it off, there is dessert too!
Sweet dreams …
Mojito Yogurt with Seasonal Fresh Fruit – Creamy, thick Greek yogurt with fresh lime and mint served over fresh seasonal fruit served Island style in a margarita glass.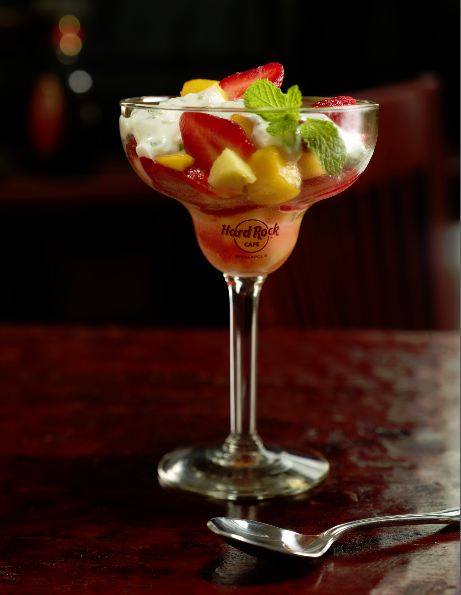 The Hard Rock Cafe is a fun, lively atmosphere with lots of good eats.  If you and your family are looking for a fun night out,  you should really consider checking them out.
Want to learn more about their New Menu?
Your Taste Buds will Thank You!
Disclosure: The promotional cards and information have been provided courtesy of Hard Rock International through MyBlogSpark.