Every month, it seems as though my husband and I are having discussions about letting go of our cable subscription. We love the options it offer, but not at the price we are paying. And, instead of getting lower, it seems like it goes up higher and higher every few months.
We have tried cutting the costs down a bit, but then we lose channels we enjoy. I don't need every channel there is but a few more than the basics are nice to have. To say the least, we are ready to cut the cord but if we do, we definitely need another option.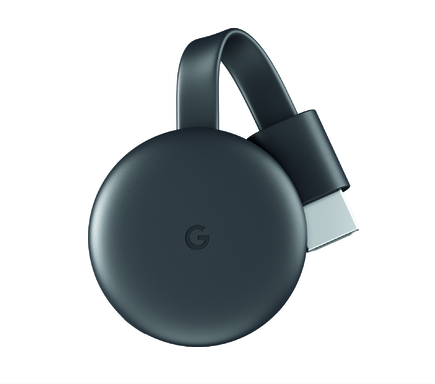 There may be hope–I just learned about Google Chromecast Streaming Media Player, and it may just be the option we have been looking for!
Google Chromecast Streaming Media Player
The device lets you watch movies, shows, live TV, YouTube, and photo streaming on your TV from all your favorite family devices.?Chromecast is designed to make the most of the apps and entertainment already on your phone.
Stream from your phone to TV
Simply plug the Chromecast into your existing HDTV using the HDMI port on your TV and power and stream right from your phone with one tap. Best part is that you can still use your phone as you normally do while streaming.
Watch shows, listen to playlists, and more.
The new?Google Chromecast Streaming Media Player?works with over 2,000 apps. Many of which you already know and love like Netflix, YouTube, and HBO NOW. Find more at?g.co/chromecast/)*
Start streaming with just your voice
Hate searching for things on your TV? Then you will love streaming with your voice. Just say what you want to watch from compatible apps and control your TV hands-free, with Chromecast and Google Home working seamlessly together.?
You can say things like ?Ok Google, play Stranger Things from Netflix on my living room TV.? ?
Are you ready to Upgrade your TV for less? I am. With the New Chromecast by Google, you can do just that. It's so affordable you can get one for every TV in your house. It seems like a smart choice.
To learn more about the new Google Chromecast Streaming Media Player visit?Best Buy.
* Subscriptions are required to view some content.
**?Google Home, Chromecast, and compatible content required to cast to a TV using Google Home.?
Web-based services and content require high-speed Internet service. Some services may require a subscription.
Save
For more info visit —>?http://bby.me/8mht4