I absolutely love award shows! I think they always are so much fun and I would absolutely love to go to one! The only draw back is sometimes I haven't seen all the movies that are featured at the award shows. Sometimes I miss them in the theaters or they don't come to my little town. Now through my cable service I can watch Movies on Demand!
They have all the big movies for the award shows this year and you don't even have to leave the comfort of your own home. You also don't have to worry about taking the movies back after you've watched them. With most cable services you just go to channel 1 and order the movie right there!
With Movies on Demand most of the movies will come out the same day as the DVDs. Many of the titles even premiere on Movies on Demand before they premiere on Netflix or in the Redbox. You can watch them anytime and they are also in HD!
This year for the award shows they have featured movies such as:
Blue Jasmine, Captain Phillips, Dallas Buyers Club, The Broken Circle Breakdown, Despicable Me 2,  Prisoners, The Act of Killing, Cutie and the Boxer, 20 Feet From Stardum, and Star Trek Into the Darkness!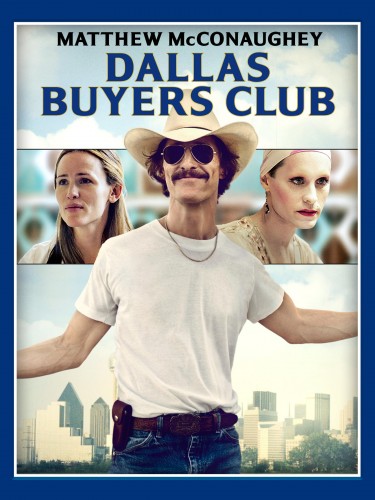 The movie that I haven't seen that I can't wait to watch on Movies On Demand is Dallas Buyers Club! I didn't have time to see it when it was in theaters and have been waiting for it to come out! I will definitely be enjoying this in the comfort of my own home with some popcorn and a comfortable couch!
More information can be found about the award season movies to catch up on at Movies on Demand's website! They have a list of movies you should definitely be watching to be ready for the big night on their website!
What movies do you want to watch before the award shows? What movies do you think will win the award shows?
We will also be having a Movies on Demand Giveaway! We will be giving a prize pack for your own Award Show Watching Parties! It will include a $20 Cable Cash to buy movies, a $25 VISA gift card to buy snacks and other Movie on Demand swag.
 Win It!  
One Reader will win a MOD Prize Pack which includes.
$20 Cable Cash to order movies

$25 VISA gift card to buy snacks

MOD blanket and cups
How To Enter:
Log Into the Rafflecopter below using your Facebook I.d or your email address. Complete as many entries as you can to increase your chances of winning.
a Rafflecopter giveaway

participated in this compensated campaign on behalf of Movies on Demand. I received a promotional item as a thank you for participating and to facilitate this post.