Do you know a great babysitter? Call her up and hire her to watch the kids while you and your significant, head out for a date night with your significant other. Here are several fun and inexpensive ideas for you to try.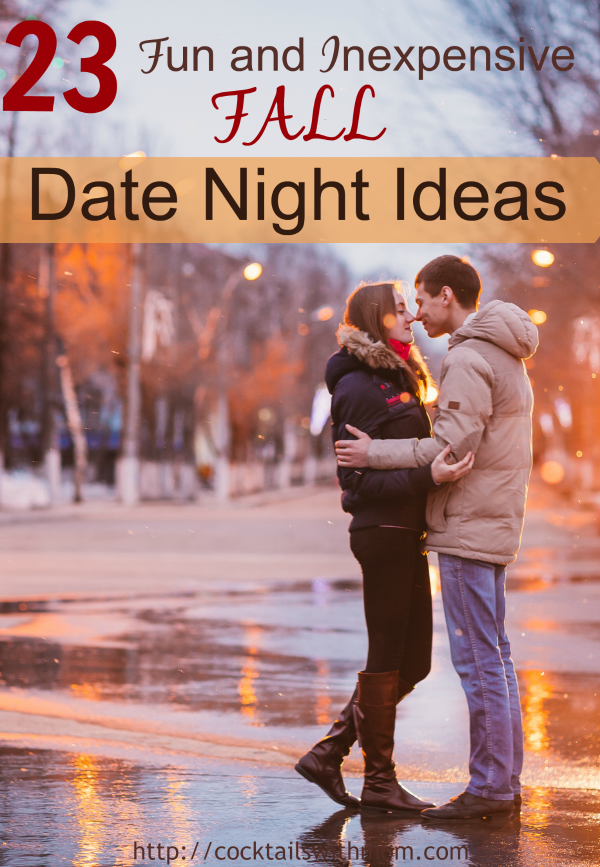 Traditional Fall Dates
These date nights aren't anything new, but they are fun.
Go to a pumkin farm.

Choose some pumpkins together and then carve them.

Make porch d?cor together with hay bales and corn stalks from the pumpkin farm.

Go on a Haunted House Tour.

Find all the haunted houses around your area to attend in one night.

Enjoy your local Fall Festival together.

Have fun on a hay ride.

Attend an outdoor sporting event.
Creative Fall Dates
See how creative you can be with these fun dates.
If you're lucky enough to have foliage that changes colors in the fall,

drive around your area

and check out all the changing colors. Take selfies near some of the great views.

Take some blankets and pillows to lay out and watch the stars. If you can, make a campfire.

Go for a car ride

as the passenger gives directions by calling out left, right, or forward whenever you come to a stop. See where you end up. It would be a nice surprise to end up at Lynch Chevrolet in Mukwonago to do some car shopping.


Make your own matching Halloween costumes and attend a party.

Gather several couples and have a

Halloween Scavenger Hunt

or Service Scavenger Hunt.

Take a Hot Air Balloon ride.

Ride bikes at sunrise or sunset.

Go explore

a new area in town or the neighboring town.

Play football at a park just the two of you or with other couples.

Go back to the place you met or where you had your first date. Reenact that time.

Celebrate National Do Something Nice Day on October 5

th

by doing random acts of kindness. You could do as many acts of kindness as years you've been together.
Send the Kids to the Grandparents for the Weekend
Make the date night a weekend with these fun ideas.
Cook dinner together. Try a new fall recipe with pumpkins or apples.

Have a movie marathon. You can choose a theme, a series, or mix it up however you'd like.

Play a game you used to play as a kid like truth or dare or hide-and-seek.

Bake your favorite pies or desserts together.

Stay in bed and snuggle under the blankets.

Make homemade pizza, including the crust, and have a candlelight dinner.
Whatever you choose to do for your date nights, be sure to keep that babysitter's number. You're going to need it.
What's a fun date night you've done?
Save
Save
Save
Save
Save
Save