My inspiration for creating a family stockpile came in the middle of the night. I made a midnight dash to the bathroom to realize at the worst time possible that we were out of toilet paper?definitely not an ideal situation. Ever since that unfortunate incident, I?ve kept a stockpile of household items on hand. The word ?stockpile? can sound kind of intimidating, but you don?t have to be an expert couponer to make it happen. I?ve tried a few different techniques, but what works best for me is to buy items in bulk and buy multiples of items when they go on sale. This post is sponsored by SheSpeaks/Walmart.? All opinions are mine.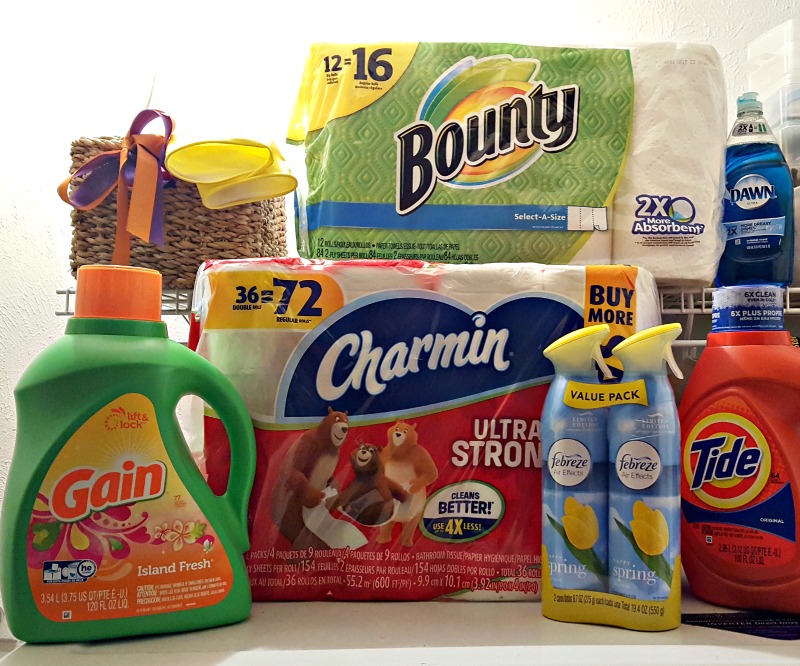 When deciding what items to add to my stockpile, I ask myself:
Does my family frequently use this item?

Do we have enough of it to last us through the month?

Would is be tragic if we ran out of the item?
If the answer to all three questions is yes, I know the item is a good addition to the stockpile. Asking the questions keeps my spending in check and stops me from buying huge bulk packages of items we only seldomly use. I don?t have tons of space for my stockpile, so I need to be choosy about what I buy.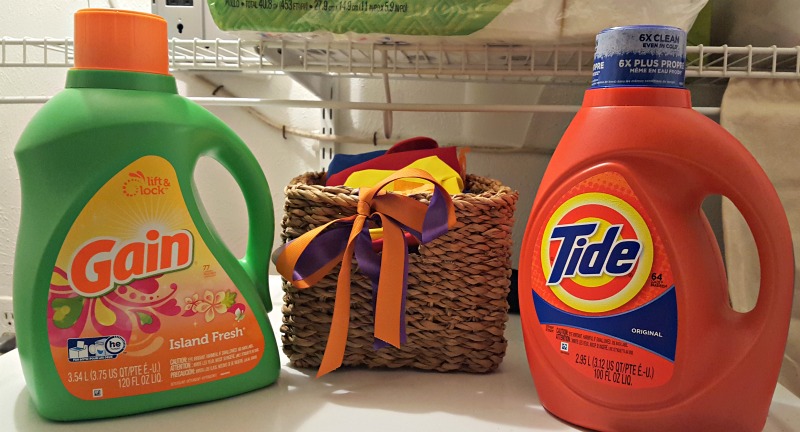 Since I started stockpiling a few years ago, I?ve saved so much money and avoided so many last-minute trips to the store. One of my favorite times to stock up is during Walmart?s Stock Up & Save Event, when the low prices are even lower than possible. You can even use the Ibotta app to save even more! Walmart is running a sale in April, which is the perfect time to stock up for the spring and summer. Included in the sale are some of my stockpile essentials from top brands, including:
Bounty Select-A-Size 12-Pack Mega Roll
Tide 100 oz. Original HE Liquid Laundry Detergent
Pampers Swaddlers Huge Box
Head & Shoulders Dry Scalp Shampoo, 23.7 oz.
Head & Shoulders Dry Scalp Conditioner, 23.7 oz.
Febreze Air Effects Linen & Sky
Dawn Original 75 oz.
Gillette MACH3 Sensitive Disposable 3-Pack
Venus Sensitive Disposable 3-Pack
Gain 100 oz. Original Liquid Laundry Detergent
Charmin Ultra Strong 36 Double-Roll Pack
Crest Pro-Health Advanced Toothpaste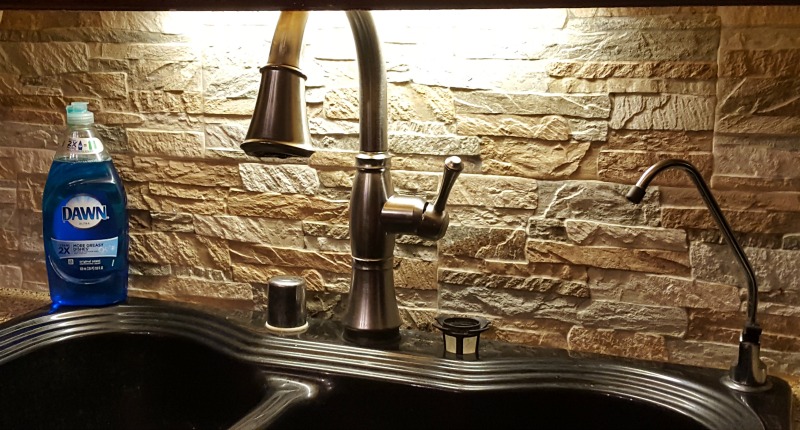 Don?t wait?the Stock Up & Save Event won?t last forever! You can shop in store or order online at http://www.stockupsave.com.
What are your stockpiling secrets?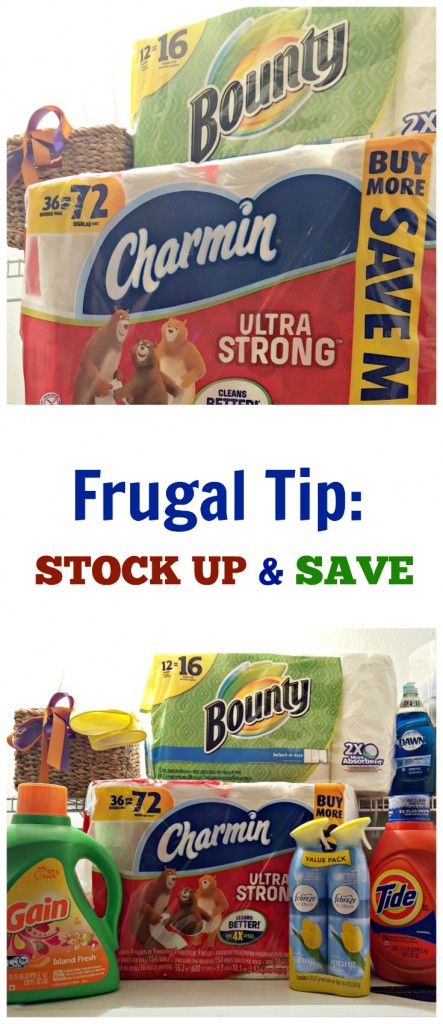 Save
Save