Did you know a recent study says that American's spend an average of 17,600 minutes behind the wheel each year? That is the same as 7 weeks of 40 hours at work. So for 7 weeks out of the year, your full-time job is driving!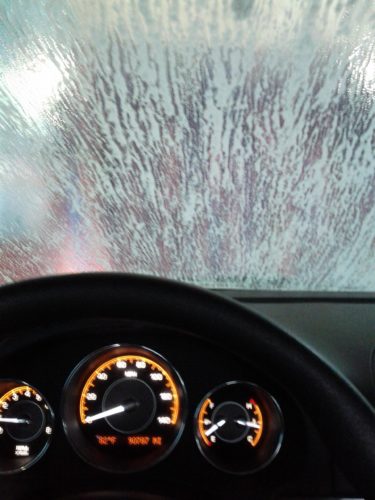 Tips to Keep Your Car Clean
All that time driving can lead to a messy car. But with these simple tips to keep your car clean you can have it in perfect shape all year long.
Trash Can
Always keep a trashcan in the car . I am known to use a plastic bag from when I was grocery shopping. When it's full it's simple to toss it and grab a new one. Always having somewhere dedicated for trash to go leaves no excuses for it to pile up.  Whether it's a plastic bag or a travel trash container, there will be a designated place for it to go so it's not spread throughout the car. Just don't forget to take it out when it's full!
Wet Wipes
When a spill happens, you might need something better than fast food napkins to clean up the mess. Keeping a package of wet wipes or Clorox wipes in your car is an easy way to clean on the go, especially if you have leather seats.
Every Time You Leave, Take Something Out
Instead of letting your things pile up in the back seat, just grab something every time you get home. I am notorious for taking a jacket or sweater when I leave in the morning and taking it off and leaving it in the car by midday. By taking something out every time I get home, I can easily cut down on the clutter.
Keep Loose Change Organized
It seems like you can always find change on the floor or between the seats of cars. If your car doesn't have a change organizer, keep it all contained in a sealable container. Then next time you need it, it will be easy to find.
Keep Food Contained
Of course, the easiest way to keep your car clean would be to not eat in it at all. But let's be real, spending all that time driving often means meals on the go. If you do eat in your car, keep food in containers as much as possible and make use of that trash can as soon as you are done eating.
If you're in the market for a new car or looking to have your older car detailed or serviced, pay a visit to Rotolo's Dodge.