Most people spend an average of 1/3 of their entire life in sleeping. Add in dressing, relaxing, and everything else, you could spend about 25+ years in your bedroom. Shouldn't it be a place that relaxes you? Making over your bedroom does not have to cost a fortune or take a full construction team. Let's look at easy changes you can make to update your bedroom.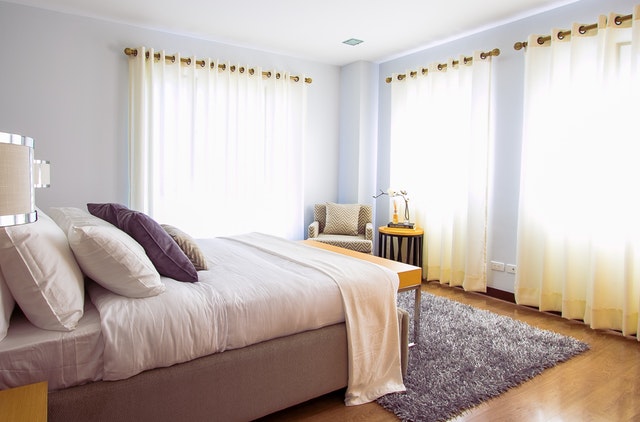 Easy Changes to Update your Bedroom into the Oasis you Deserve
Use Hand Me Downs
Using hand-me-down furniture is a great way to furnish a bedroom on a budget. Before buying expensive, new pieces, check with friends and family to see if they have anything they'd like to give away. Add a coat of paint or consider going for a distressed look to make hand me downs, new to you.
Paint
Speaking of paint, consider changing the color of your walls. Look for blues and violets to get the most calming effect for your bedroom oasis.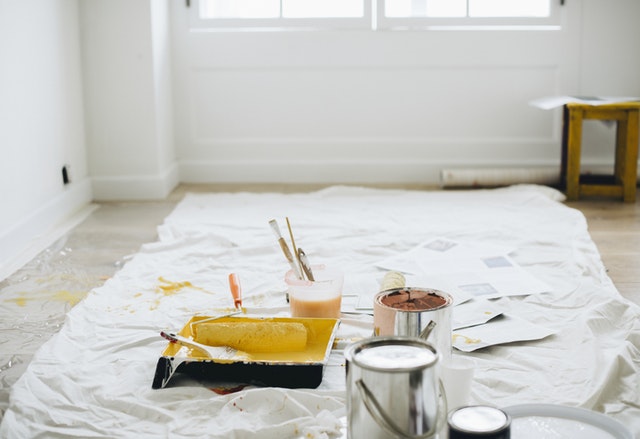 Add Bedside Lighting
Overhead lighting is practical and much needed in a bedroom. But consider also adding some bedside lamps. They can cast a peaceful, moody glow and are ideal for illuminating bedtime tasks. Make sure you pick lamps so that when you're sitting in bed, the lampshade bottoms are at eye level so the light will not shine in your eyes.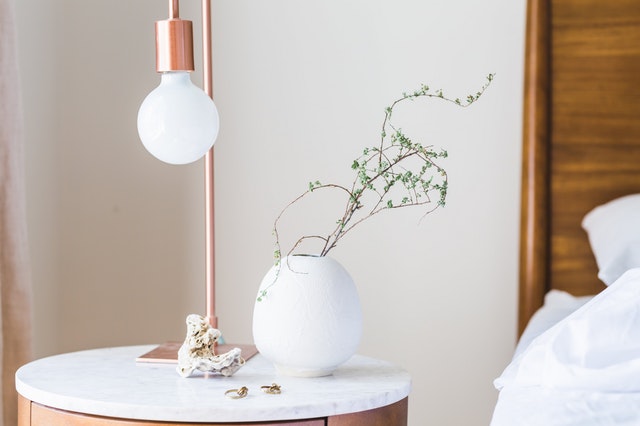 Mix and Match Bedding
Use combinations of pattern and texture. This will add a casual, layered look to the bedroom. Think of adding a mix of muted colors and pretty patterns to highlight the bed in a luxurious yet relaxed way. You want your bedding to be inviting and comfortable.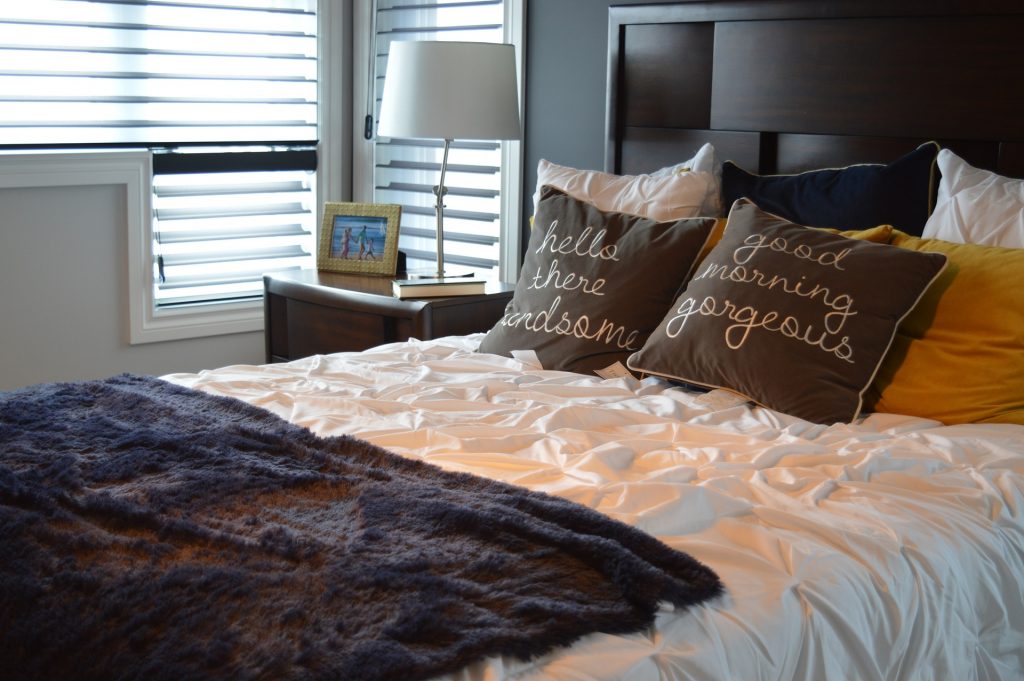 Update the "5th Wall"
When updating your bedroom, don't ignore the ceiling. Fans are practical, and lights are a necessity. However, one of the best ways to update your bedroom is by looking up. Consider hanging a vintage fixture or a new fan.
When was the last time you updated your bedroom?