Many of us will be hitting the road this holiday season to visit friends and family. Having an emergency car kit may help keep you safe.
This post is sponsored by our brand partner in Texas.  If you're in the area, consider Cuero Dodge, Chrysler, Jeep, RAM for your automotive needs.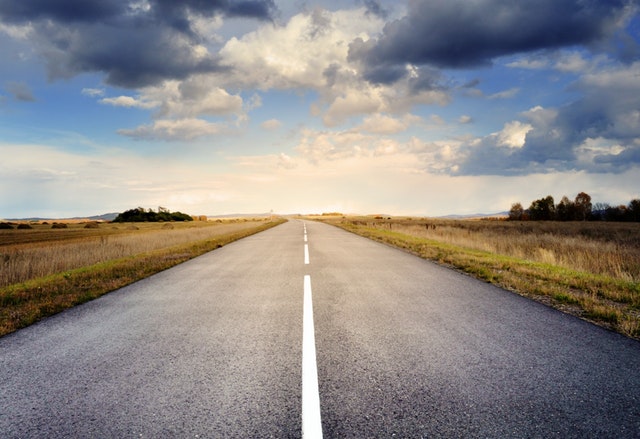 Fully charged cell phone. While a cell phone cuts down on your chances of being stranded on the side of the road,  it is not your only line of defense. We have all been in a rural area when there was no signal and the only thing your phone was good for was a paperweight. Cellular carriers are required by law to complete 911 calls from any cell phone. So even having an old backup phone in your car at all times is never a bad idea.
Jumper cables. You walk out to your car, turn the key, and nothing!  Car batteries die, so be ready with a set of jumper cables. And even if you never suffer a dead battery, it's always good to have a set of jumper cables so you can help out someone else who may need a jump.
Flashlight. Good for providing light at nighttime. You may have to take a walk to get to a spot where you can use your cell phone or take a hike to get gas. No matter the reason, get a flashlight and keep it in the car at all times.
Food. You never know when you'll be stranded for long periods of time in your car. I have been on road trips where it was easily over 100 miles between an signs of civilization. You may get stuck and have to wait it out. In this case, food is one of those things you need. Think MRE's (Meals Ready to Eat). They are not changed due to the fluctuations in heat and cold and they will last for years just sitting in your trunk.
Warm blankets. Of course, if you get stranding in your car in the cold you are going to love that you have some warm blankets in there. But keeping a couple of blankets on hand is good for so many things. Impromptu picnic, watching the kids sports games, and because we all have that one family member who is freezing even when it is 75 and sunny outside.
First aid kit. I remember about 7 years ago we went to look at a house we ended up buying. While walking the property my littlest got a scratch that would not stop bleeding. First aid kit to the rescue. Think bandages, alcohol wipes, antibiotic ointment, compression bandages, a sling, and some ibuprofen.
Water bottles. The average person can live for about 3 days without water. Throw some water bottles in the car and always have at least a gallon on hand. It will come in handy.
Portable air compressor. I have one of these that plugs into my cigarette lighter or charging port.  When your tire is leaking but hasn't totally blown out, instead of putting on a spare, you can use a portable air compressor to get back on the road. The compressor fills your tire up enough to allow you to drive to the dealer service department to get it fixed.
What is a must-have in your emergency car kit?