If you owned a car before 1980, winterizing your car was necessary to keep your car running in tip-top shape during the cold weather months. Fortunately for us, modern cars don't require the same winterization. However, there are still a few things you can do to make sure you have a well-running vehicle this winter.
This post is sponsored by our brand partner in Pennsylvania.  If you're in the area, consider Reedman Toll Auto Group for your automotive needs.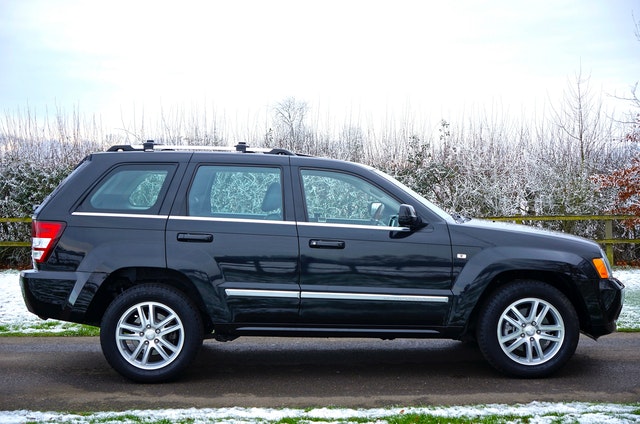 Check your battery. Cold weather is tough on your car's battery.  At 5 degrees, a fully charged lead-acid battery has only half its rated amp-hour capacity. On top of that, during cold weather, your engine requires more current from the battery in order to get the engine started.  A quick trip to the dealer service department and they can run a battery load test to see if you need to replace the battery.
Change your wiper blades and refill your wiper fluid. You need to see the road to drive safely, but all that snow and salt on your windshield can greatly reduce visibility. Working windshield wipers and a solid supply of wiper fluid will ensure that you have a clear line of sight
Consider getting snow tires. If you live in an area that's covered with snow for most of the winter, you should swap your regular all-season tires out for snow tires. Snow tires are made of a softer rubber than all-season tires which allows them to retain flexibility in the bitterest of cold. Snow tires also have tread patterns specially designed to grip into snow and ice. While snow tires will not remove the chance of you slipping and sliding in your car, they will provide more traction than regular tires.
Check your tire pressure. If you don't replace your regular tires with snow tires, at least keep them properly inflated during the winter. Cold weather causes the air pressure in your tires to drop. For every 10 degrees drop in temperature, your tire's air pressure will drop about 1psi. Keeping your tires correctly inflated tire ensures the best possible contact between the road and the tires which helps with traction.
Check your four-wheel drive. Four-wheel drive can provide better traction when driving on snowy and icy roads. But only if it's working. Have your 4WD checked by your dealership before winter weather.

Check your anti-freeze. Make sure you have plenty of coolant in your radiator.
Stock your car with emergency supplies. You never know when you'll get stranded on the side of the road. Even worse to get stranded in snowy weather. Be prepared by having your car packed with emergency supplies.
Change the oil and adjust the viscosity. In order for your engine to run, it needs proper lubrication from oil. Unfortunately, cold weather reduces the oil's effectiveness. Make sure to stop by your dealership and have a fresh oil change before the start of winter. You will keep your engine running smoothly.
Check your belts and hoses. Cold temps can weaken the belts and hoses that help make your engine run. Have your dealership check them for any signs of wear and tear and have them replaced if needed.