As much as I love to cook, there are a lot of times when I get done with my day to day routine and am just too worn out to do so. I'm a whiz at whipping up meals that are quick and healthy but there are those days when even the easiest meals just take too much effort at the end of the day. It's times like these when I like to grab my purse, my coat and keys and take a drive to one of my favorite restaurants around town.
Aside from the relief of not having to cook for an evening, I like dining out because it gives me some social interaction without being overwhelming and I'm guaranteed to find something on the menu that I'll love, unlike at home where I might be unhappy with the one option I had laid out/thought out. Having lived in my town for a number of years, I know each eatery pretty well and know just where to go when I get a particular craving. Although I know most places, there's one place that I'd been hesitant to try since its opening:?
Kona Grill
.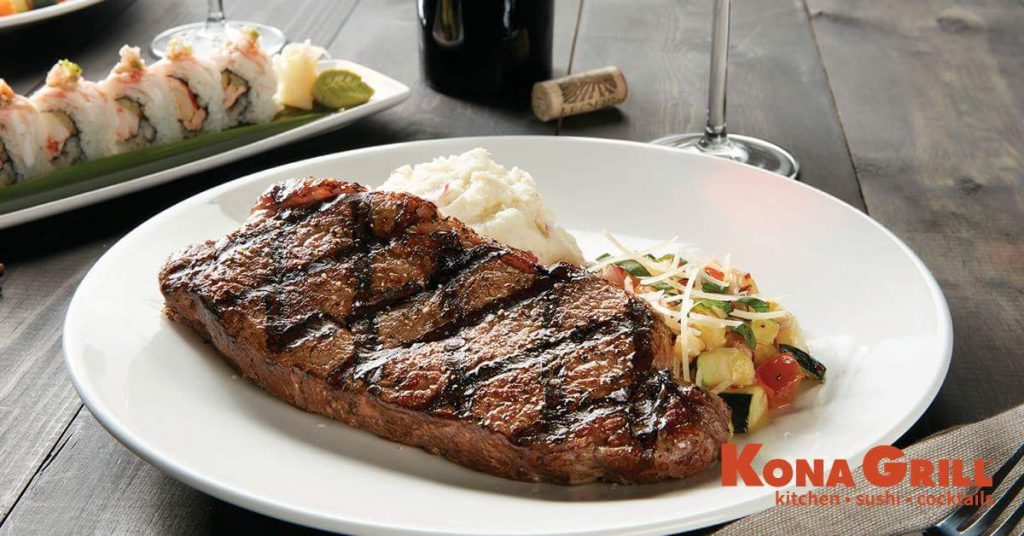 I've heard great things about Kona Grill but until recently hadn't gotten up the courage to branch out from my old favorite eateries and actually try it. After having one of my "too exhausted to cook" days recently, I decided I was finally going to try this new place that I'd heard such great things about and I'm so glad I did! If you're looking for a new restaurant to try out with your partner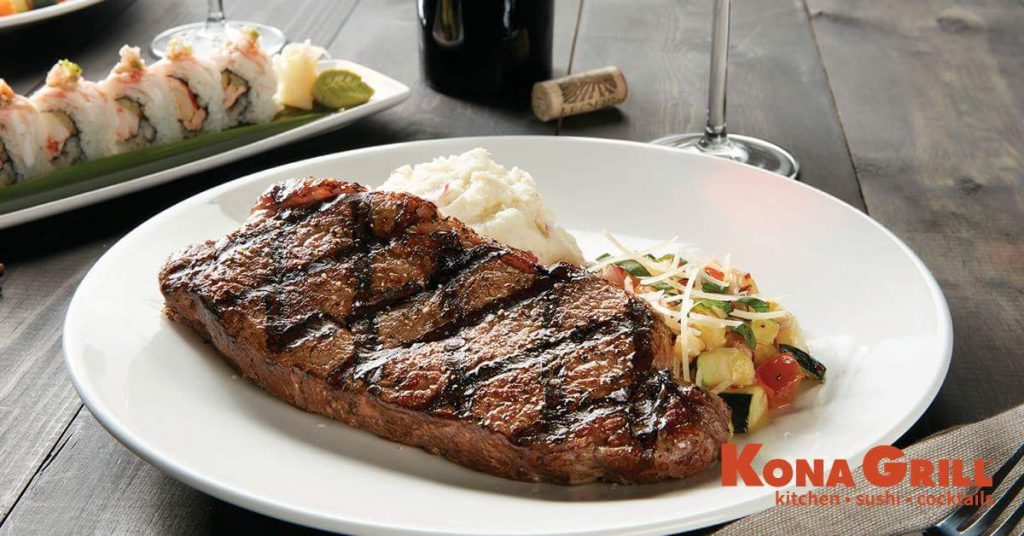 family or girlfriends, then I'd highly recommend Kona. Not only do they offer the usual options that you'd expect from a grill but they also offer sushi and cocktails too, making it the perfect place for any occasion!
One of the first things I noticed and was able to appreciate about the Kona Grill was the atmosphere and decor. Modern and trendy, Kona is a place you can go any time of the day, with anyone in your social circle and feel at ease while being impressed with the feel of the place. Kona is a place that can and will be appreciate by all ages, whether young, college bound or a more mature crowd. It definitely boasts the wow factor that a lot of places are missing these days!
As far as the menu goes at Kona Grill, there is truly something for everyone to enjoy. From classics like cuban sandwiches, cheeseburger sliders and pepperoni flatbread to miso soup and a wide variety of sushi, I was impressed at the selection. What was even more impressive than the selection was the fact that EVERYTHING at Kona Grill is made fresh from scratch, daily! Not too many places can boast that, now can they?
?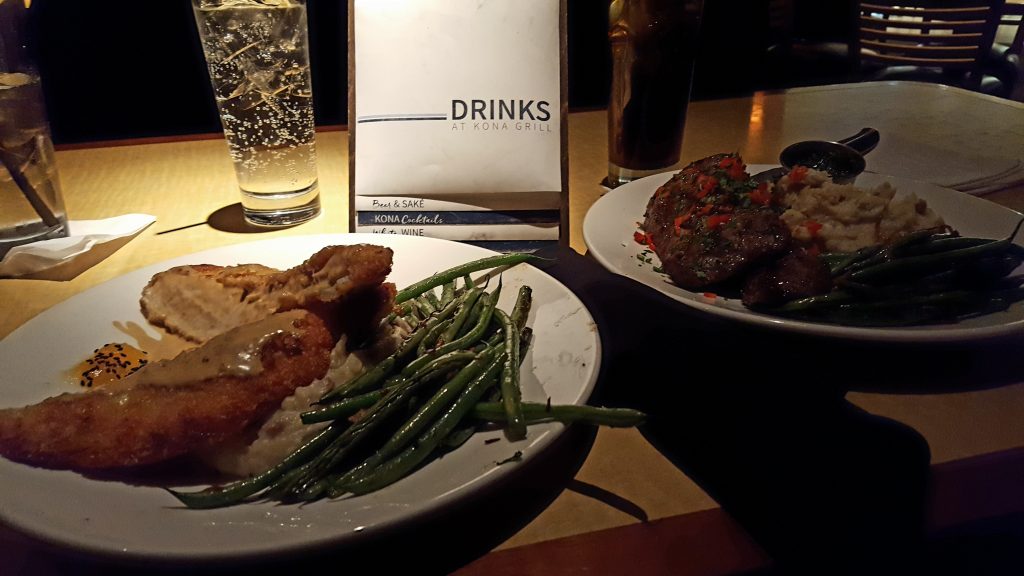 Think the fact that Kona uses the freshest ingredients that come in each day, is impressive? Well, wrap your head around the 40+ unique sauces that they whip up EVERY DAY! They don't just get them from a manufacturer or make them once a week and heat them up as needed, nope, they make each of their 40+ sauces completely from scratch too!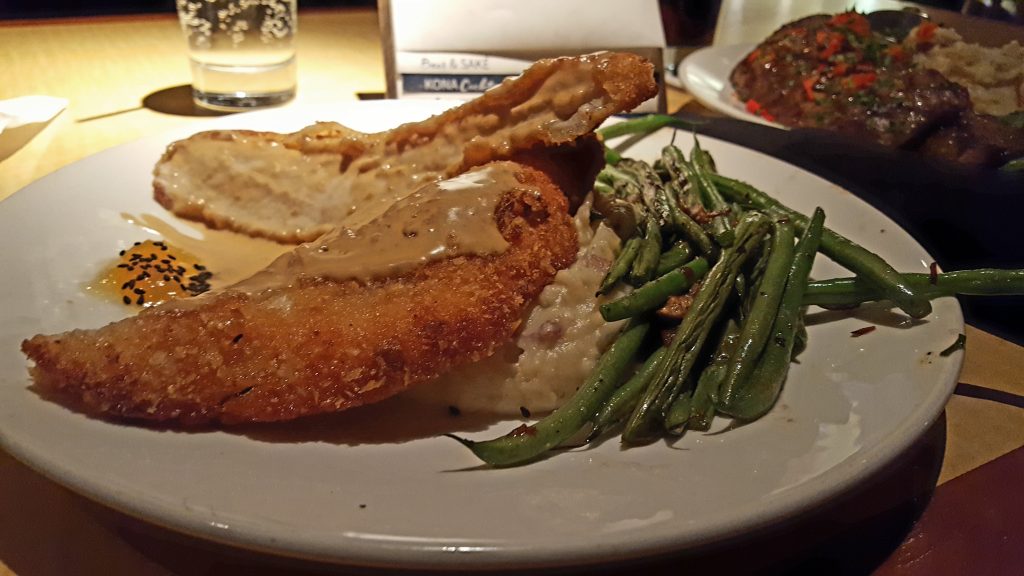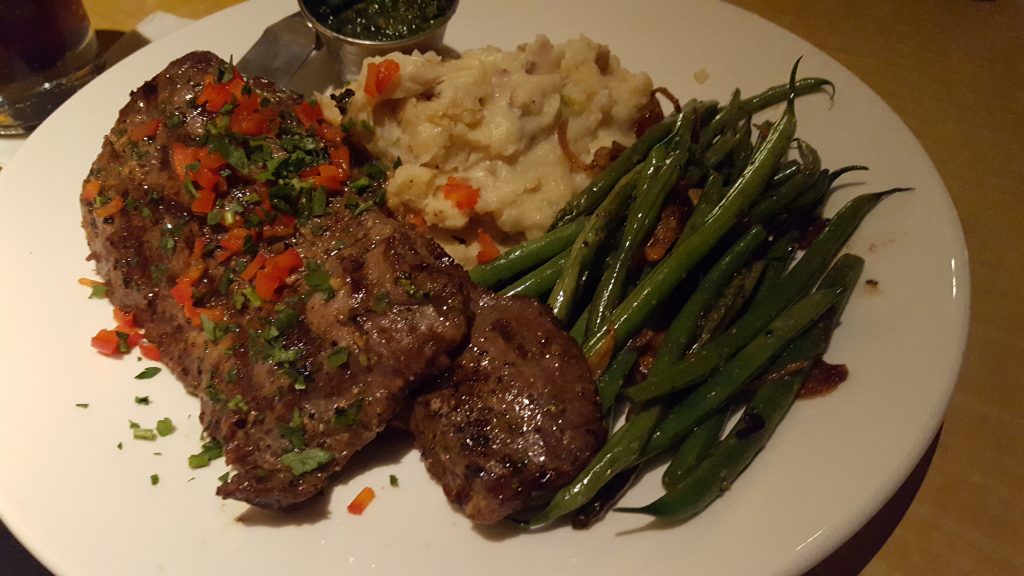 From the trendy decor to the large variety of menu options to the more than generous portion sizes and the fact that the food is made fresh daily, I could go on and on about Kona and why they're my new favorite place to eat out after a busy day. Honestly, the only way for you to truly understand how awesome this place is is to find a location nearest to you and try it out for yourself. You won't regret it!