Many people have started to realize the benefits of CBD oil. There are many options available from gummies to supplements to tinctures that you can easily put into a daily smoothie. When it comes to CBD oil the vote is still out on whether it helps with some ailments, but the reality is many people have found CBD can help with pains, inflammation, anxiety and even depression symptoms. While this may not cure every ailment you have, it's such a nice breath of fresh air to get some relief from your everyday chronic pain or mental health issues.
If you're thinking about shopping for CBD products, but not quite sure where to get them or how to go about purchasing this beneficial product, then you're in luck. Today I'm featuring Diamond CBD as a fabulous company to purchase your CBD oil from. I'm amazed at just how many options this company offers, as you can see below there is a wide range of CBD products that will suit your everyday needs and desires.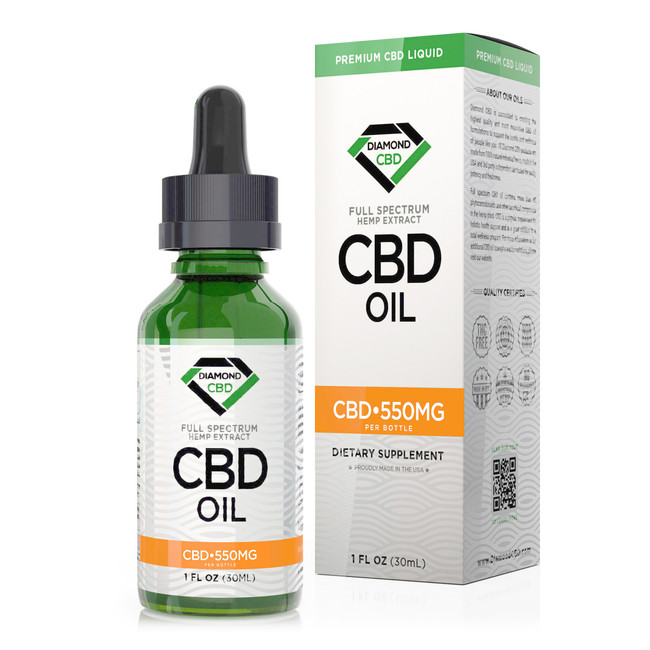 All About Diamond CBD
Diamond CBD has been featured on CNBC, CNN, and Herb as the go-to place to purchase the most popular brands of CBD oil out there. Some of the best sellers are CBD cream, Yum Yum Gummies, Blue CBD crystals isolate, and Diamond CBD full spectrum tincture. When you Shop CBD on Diamond CBD's website you'll find that they have so many different products to choose from. It may be a little confusing on which product you should try first. This is why I've developed some tips for shopping for CBD products below. I want to make sure that you have the information to make the most educated purchase when you shop online for your CBD products.
Tips & Information About CBD Shopping
Doesn't Contain THC
When shopping for strictly CBD products it's important to understand that THC is the product that's illegal in many areas and is the ingredient that gets you "high". CBD products at Diamond CBD contain zero THC, which makes them the perfect option to get relief without the added side effects of THC.
Check Out the Reviews
Whether you read reviews about the brand selling CBD products or the individual products themselves, it's important to check out the review for all of the products before you Shop CBD online. You can easily find reviews on Facebook as well as looking up a search for the product or brand name with the word "reviews" after it. Keep an open mind when checking out reviews about anything, as you know most people tend to leave negative feedback, so read each review with an open mind and a little common sense.
CBD Oil is Not Hemp Oil
It's important to understand that CBD oil is not hemp oil. CBD oil is extracted from the cannabis plant and is usually combined with an oil option. Hemp oil is derived from the seeds of the cannabis plant and doesn't usually contain any CBD or THC. Hemp oil has its own benefits, but they're not necessarily the same as CBD oil benefits.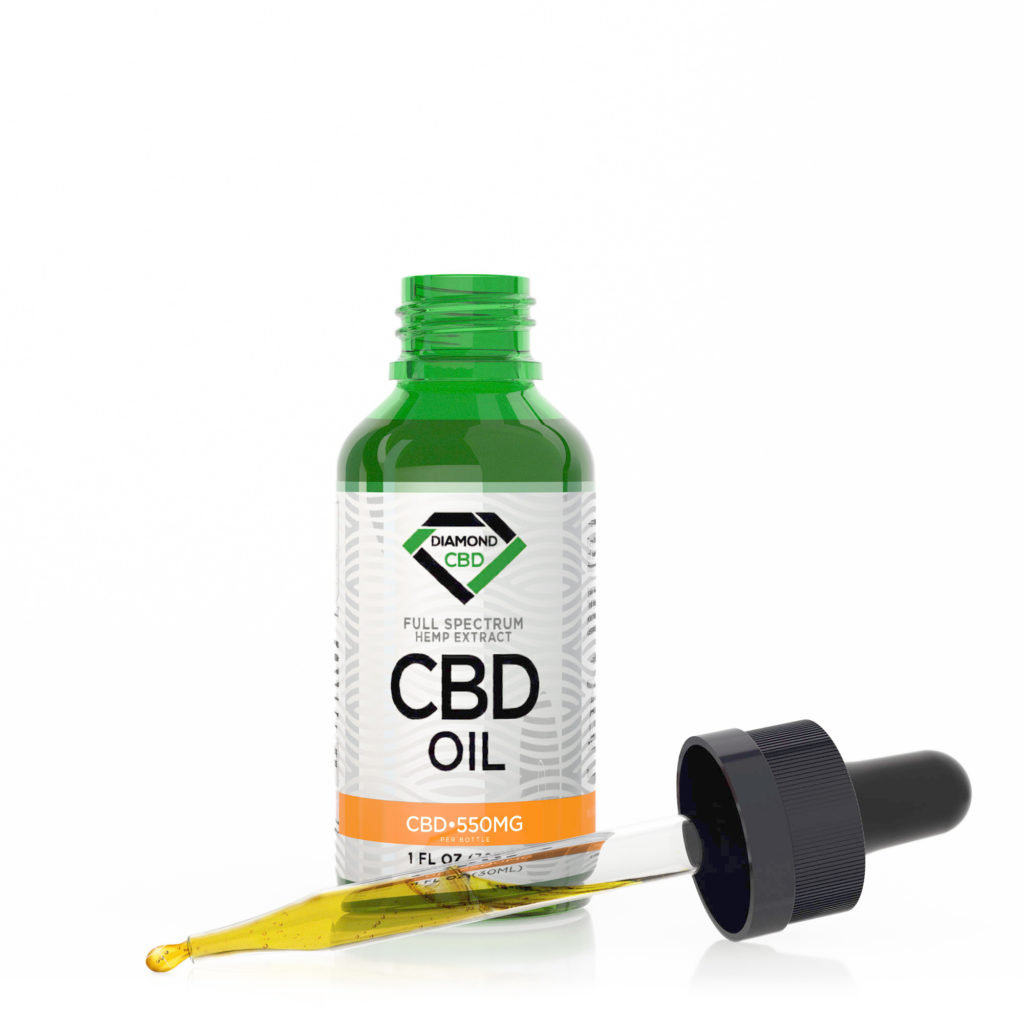 CBD is Non-Addictive
While the FDA is still keeping a close eye on studies for CBD options and hasn't yet made approvals for it to be used as a supplement, you can easily learn more about the benefits of CBD oil based on reading reviews and other consumers opinions on the product. CBD has been deemed non-addictive though, as it doesn't contain THC or any drug that could get your body or mind addicted to the products.
Variety of Ways to Consume

Since Diamond CBD offers a wide range of CBD products, you'll see that there are a variety of ways to consume CBD. From gummies to tinctures and oils, CBD is available in so many forms to suit the masses. Whether you prefer to find a gummy that you can chew on for added relief during your day or desire a little CBD tincture in your smoothie, you'll enjoy a variety of ways to consume CBD for added relaxation throughout your busy day.
Discuss with Your Doctor
When it comes to shopping for CBD products, you may want to discuss the options with your doctor to see if CBD is an option for you. As with most supplements, if you're already on medication it may interfere with your current medications. You always want to be certain that CBD products won't negatively impact your health when combined with your current medications.
Which CBD Products Are Right For You

When it comes to figuring out which CBD products are right for you, that choice is somewhat a personal decision. Each of the products at Diamond CBD offers similar relief, while some are more focused on other symptoms.

Diamond CBD Full Spectrum Honey Tincture Oil
Made with Full Spectrum Industrial Hemp Cannabidiol (CBD), Vegetable Glycerin, and Honey the full spectrum honey tincture oil is a great option. You simply drop the recommended dosage on your tongue as needed and enjoy the benefits of CBD.
Yum Yum Gummies CBD Infused Sour Bears
If you enjoy a sour taste then these Yum Yum Gummies DBD infused sour bears will be the perfect way to get your CBD dose in on a daily basis. These gummies have a recommended dose of 1-6 per day and have the following ingredients: Corn Syrup, Sugar, Gelatin, Fumaric Acid, White Grape Juice from Concentrate, Citric Acid, Lactic Acid, Calcium Lactate. Glycerin, Natural & Artificial Flavors, Titanium Dioxide (for color), Silicon Dioxide (Anticaking Agent), Artificial Colors (Red 40, Yellow 5, Yellow 6, Blue 1). Proprietary Blend and CBD.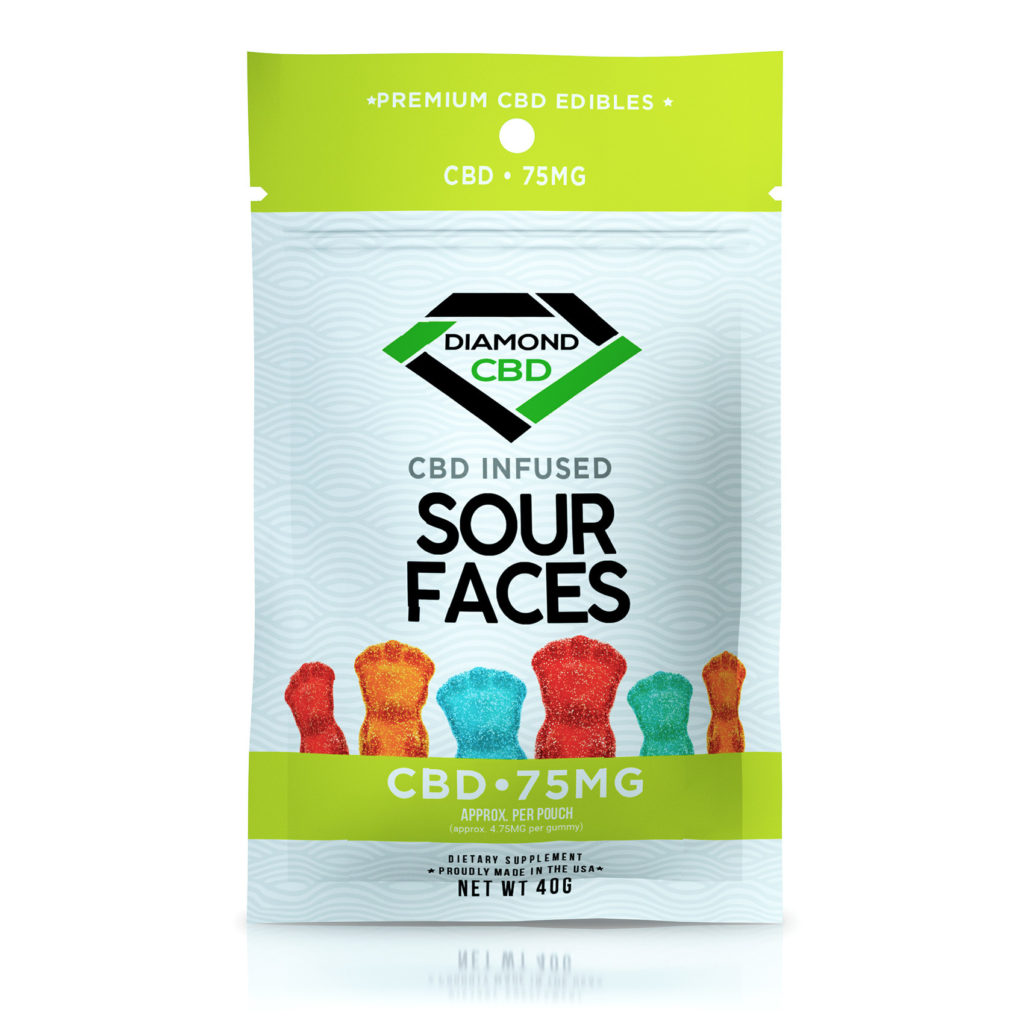 Meds Biotech CBD Bath Bomb – Sandalwood Rose
When it comes to the endless options of CBD, you'll enjoy finding out that Diamond CBD offers bath bombs that will help you relax after a long day. Simply draw a warm bath and drop the Meds Biotech CBD bath bomb in for added relief after a stressful day. The ingredients of this product include: CBD Isolate, Sodium Bicarbonate, Citric Acid, Aqua, Grapeseed Oil, Batch Certified Colorants, Fragrance, SLSA (May contain Cream of Tartar, Milk Powder, Dead Sea Salt, Epsom salt & Polysorbate 80)
Blue CBD Crystals Isolate
You can use Blue CBD Crystals Isolate by vaping with a vape pen or dropping on your tongue like the tincture option featured above. There isn't any added flavor to this oil, so you can enjoy it with other food or drink options with adjusting the flavor your favorite snacks or drinks. This product contains the following ingredients: Vegetable Glycerin, Propylene Glycol, Industrial Hemp Cannabidiol.
When heading over to Diamond CBD to Shop CBD be sure that you read each option to see what the product offers for help and determine if you can use that product in your everyday life for maximum relief. When you start using CBD oils in your life you'll find that you feel more relaxed and at ease on a regular basis to enjoy tasks that you otherwise stopped doing. If you're looking to Shop CBD be certain you check out Diamond CBD as your go-to brand for all of your CBD shopping needs.