I don't know what bothers me more .
This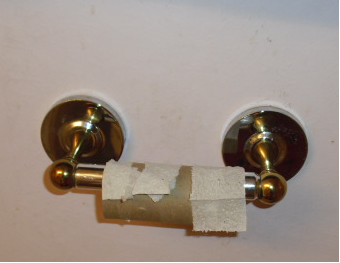 Or This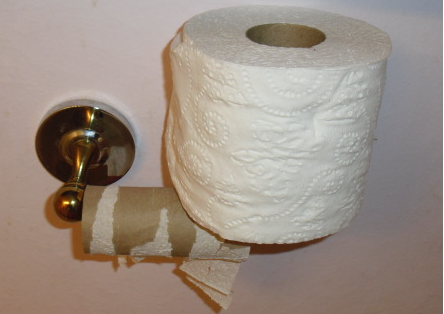 I don't know about you but when I'm ready to use it, I"M Ready to Use It! and it would be nice to have the roll fully replenished.  Ughh!  Just makes me mad.   I know I'm outnumbered 3 to 1 but c'mon guys just replace the toilet paper roll….PLEASE.   I've  haven't caught the true culprit just yet but I can guess that  picture one would be one of the boys and picture two is DEFINITELY hubby.  Picture two seems more like his work so that he can have some sort of defense when its time to explain why.
Is it just me or does this make your skin peel? Do you have quirk about your tissue roll?  Let me know and share with me one of your pet peeves.