Based on statistics provided by the National Sleep Foundation children sleep in their bedrooms for as many as ten to thirteen hours a day until they are approximately twelve years old. In addition to this, this is an area that for them they will come to have hours of fun and enjoyment in. When designing a bedroom for little girls this can become a magical place that is filled with excitement and inspiration, and although it can seem a little overwhelming when you are just getting started because you want it to all be perfect, there are a few things that if you keep them in mind it can be a much more enjoyable experience.
Decorating ideas for a little girls bedroom
To begin with, you need to think about your daughter, no matter how old or young she is. Think about what she likes, what her interests and favorite colors are. How old is she, and how tall. Although it may sound fun to add in bunk beds, if she is under the age of 6 then you may want to consider something else for a while. Then once you have a list of these kinds of details flip through some decorating and design magazines or do some internet searches to see if there are some new fun ideas that you can draw from.
One of the best places to start is paint. Nothing says change more then a new painting, and there is no greater way to set a mood. Try starting with something soft, using a color that will be complementary to the rest of the room and her style, yet something that wont interfere with her going to sleep. Make sure that you pick something that is non-toxic.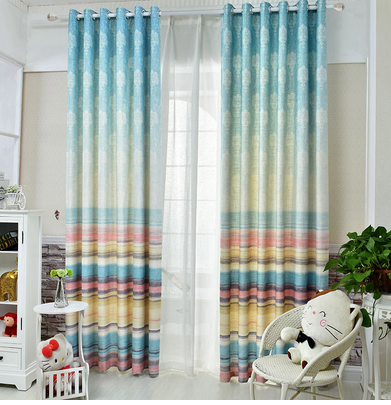 One inexpensive way to change things is to use bed sheets to make some curtains rather then some kind of fancy blinds. You can find some playful prints or basic colors. Curtain clips can be used to attach the sheets to the curtain rod, and by utilizing a rod you can have these new additions confined to the interior of a window frame rather then attaching something intrusive to the outside.? Not the crafty type,? some cute vertical striped curtains would add a bit of flair to any bedroom.
If your child is old enough, or if they have other siblings that they are sharing the room with, adding bunk beds is a great way to help free up some floor space while also making a fun and exciting new area in their room. In addition to the new bunk beds them selves, there are many add-ons that you can apply to give the beds a further sense of wonder. There are many patterns and kits available that can be made or bought which go on the outside of the bed to give it the look of a princess castle, or a number of other adventurous designs.
Beyond the bunk beds, go out to some yard sales and thrift stores and find some fun pieces of furniture that you can repaint in complementary colors to the rest of the room. You can also redecorate your child?s lamp and lampshade, clocks, and other items to make it a fun place for them.