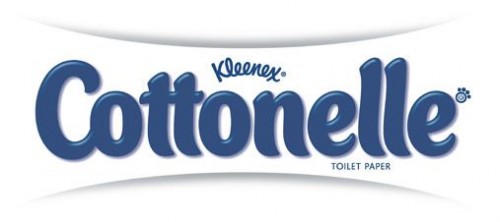 The holidays are some of the happiest times spent with family and friends and for many of us, guests are the best part of celebrating the holiday. Whether it be relatives who have traveled in order to stay with you, or a friend passing through for a meal, you will have a great time if you prepare ahead.
Having guests staying in your home, can be just  be as uncomfortable for you at first, as it is for them.  I personally know this first hand, so in order for me to relax and to help my guests relax, I do whatever it takes to make them feel at home. I try to think about how I feel when I'm visiting someone else's home. One of the most awkward feelings for me is to to keep asking where things are located or to ask for help, so I always like to make sure my guests know where everything is and that they are welcomed to use things.

I always make sure I have a stash of extra toiletries like shampoo, soap, and toothbrushes available just in case they've forgotten anything. This helps save them a trip to the drugstore or having to go without certain essentials.  Practicing a "fresh care routine"  is very important and when it comes to feeling fresh and clean, toilet paper alone just doesn't get the job done or should I say as well as if you had a bidet at your disposal.
Wipes in conjunction with toilet paper however can leave you feeling fresh and clean no matter what time of day you use them.  This holiday season, my guests will have the opportunity to experience the Contonelle Fresh Care Routine that provides an enhanced clean routine that uses Cottonelle Ultra Comfort Care Toilet Paper together with Fresh Care Flushable Wipes.  When used together the two are such a perfect combination that this duo should definitely have a name!
Cottonelle Fresh Care Routine Name It Contest
Cottenelle is asking us all to rethink our bathroom routines.  Taking a playful approach to the bathroom process, Cottonelle Ultra Comfort Care Toilet Paper and Fresh Care Flushable Wipes users are invited to join the conversation to Name It on Facebook.com/Cottonelle.
Check out the Name Generator on Cottonelle Brand's Facebook Page. You can Name It in three fun ways:
The Randomizer: Click to get a name instantly
The Personalizer: Answer a few questions to generate a personalized name
The Customizer: Create a name to add to our Book of Names and enter for a chance to win a year's supply of Cottonelle products.
To qualify for the year's supply of Cottonelle Ultra Comfort Care and Cottonelle Fresh Care, entrants must create a name through The Customizer on Cottonelle Brand's Facebook Page between now and February 28, 2013. Winners will be selected in a random drawing on a weekly basis. There is a limit of one prize per person. See full terms and conditions on Cottonelle Brand's Facebook Page or Cottonelle.com.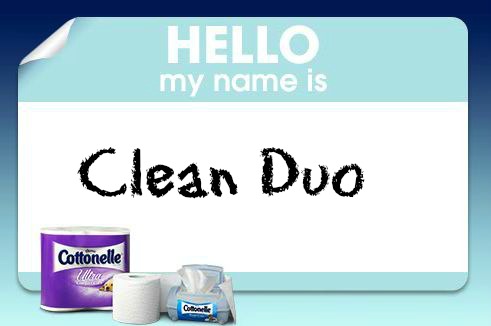 After playing around with the Cottonelle Name It generator using the Randomizer , here are a few of the names I came up with:
Hydro Play
Proud Energizer
Magic Rejuvenation
Since I recently tried both the Cottonelle Ultra Comfort Care Toilet Paper and Cottonelle Fresh Care Flushable Wipes for myself, I became inspired to create a name for my own routine by using the Customizer and came up with my own name (above): The Clean Duo.
To check out some of the other names people have shared visit Cottonelle.com.  You can also follow Cottonelle on Twitter or Facebook to learn more about their products.  The contest is going on now thru February 28th, 2013.
Win It
Thanks to Cottonelle , they has generously offered 2 Cocktails with Mom readers their own Cottonelle Care Routine products!
How to Enter:
Tell us below what would you name your Cottenelle Routine.
"I participated in a campaign on behalf of Mom Central Consulting for Cottonelle. I received product samples to facilitate my review and a promotional item as a thank-you for participating."