I'm participating in this sponsored campaign as an influencer in the Niche Parent Network & Conference?community. All opinions are my own.
There?s nothing quite like fresh baked, soft cookies. Whenever I bite into a warm cookie, I?m flooded with memories of sitting in the kitchen after school, my mom just pulling a batch of cookies out of the oven. I would love to be that mom to my kids, but work and life get in the way and I don?t have the time (or, let?s be honest, the baking skills) to whip up cookies for them. That?s where Mrs. Fields comes in. Mrs. Fields cookies have a long history of sharing homemade goodness with their soft, bite-sized Mrs. Fields Nibblers??. And now these delicious treats are available at the grocery store in three delicious flavors: milk chocolate chip, peanut butter, and double chocolate fudge.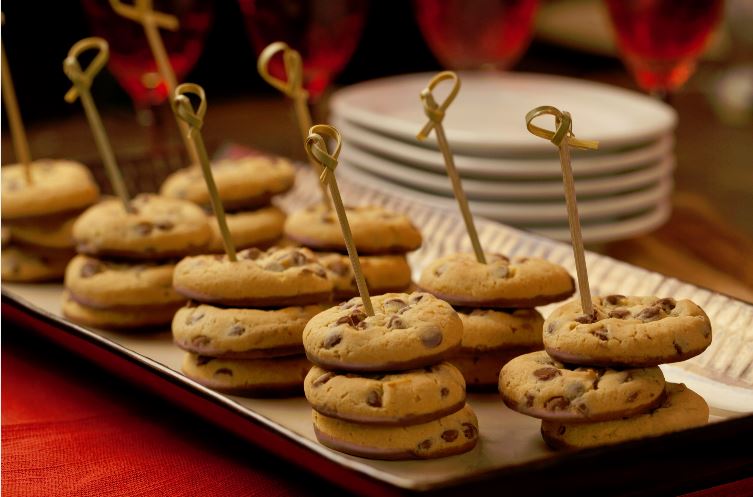 There?s always a reason to have Mrs. Fields cookies on hand. Aside from the typical after school snacks, they are perfect for road trips, birthdays, neighbor gifts, or book club. Mrs. Fields new Nibblers cookies are amazing, with a fudge dipped bottom, they are the perfect fix for any sweet tooth.
When the boys come home from school, I usually have a snack awaiitng for them when they come through the door. We usually snack and spend time catching up on their day.
One of their favorite snacks is milk and cookies so pairing these soft morsels with a cold glass of milk was a no brainer but I wanted to put a little twist on one of our favorite treats. So Mom's after-school snacks are the inspiration for today's Cookie Smore which I like to call the Smookie.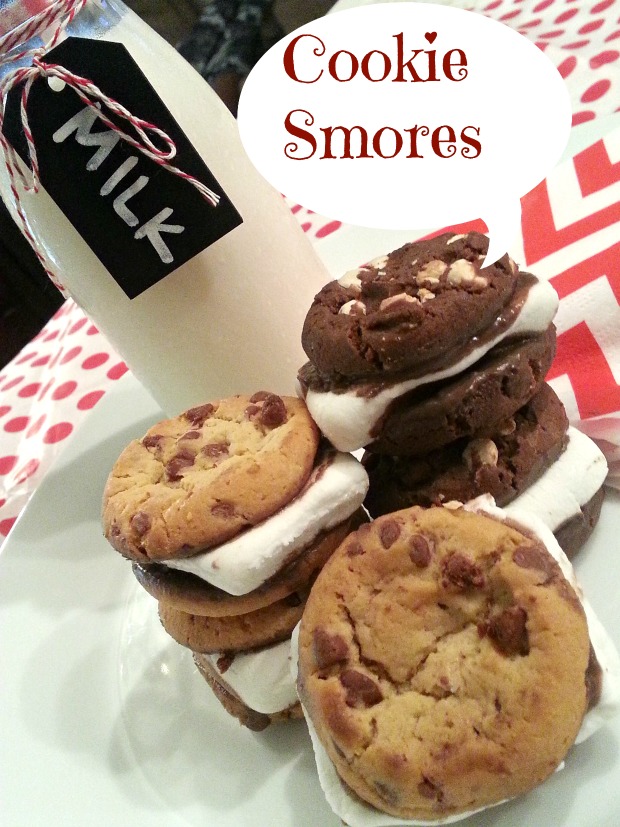 These Cookie Smores take just minutes to prepare! We roasted some marshmallows in the oven until they were brown and gooey, and then placed them between two Mrs. Fields Nibbler cookies. Because the cookies are dipped in fudge (yum!), they make instant and delicious s?mores!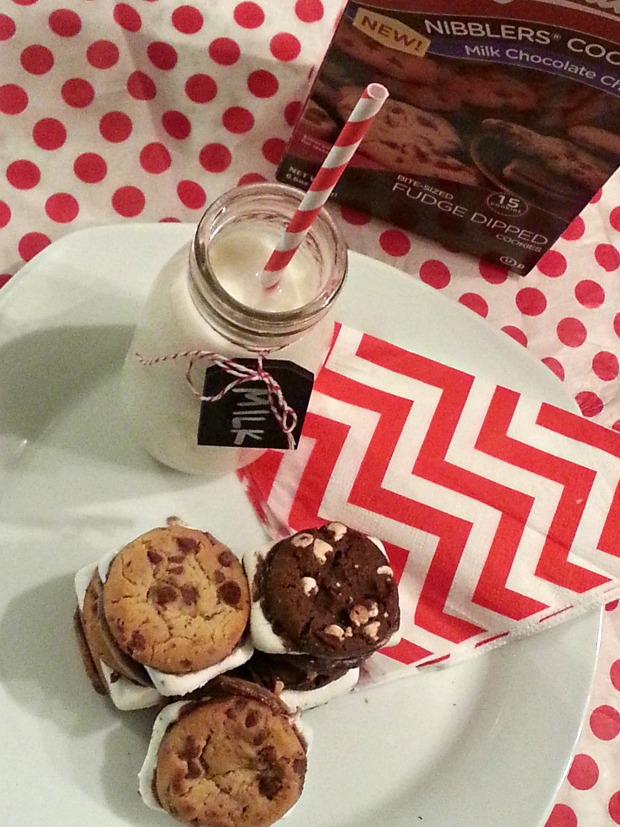 We also like to mix it up a bit, my kids and I experiment with flavored milk. Tw of our favorite recipes are Caramel Milk and Mocha Milk?one for kids and one for moms. I'll be sharing those recipes with you soon.
A soft Mrs. Fields cookie and a big glass of flavored milk is the perfect comfort food for talking about school with my kids or having girls? night with my best friends. Thanks to Mrs. Fields, you don?t have to have the baking skills to fill the kitchen with love.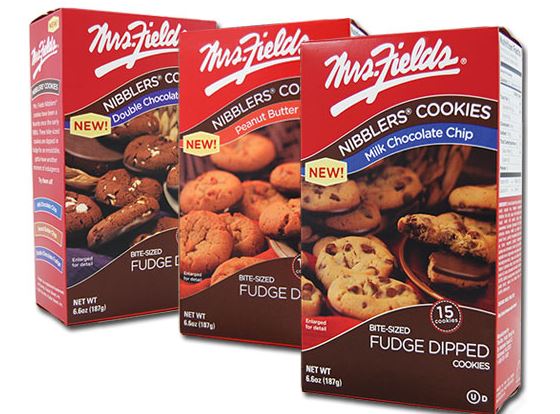 You can check out Mrs. Fields nibbler cookies and get money saving coupons on Mrs. Field Website HERE.
?

What after-school snacks did your Mom make for you?