Hello Everyone! I have some exciting news I want share! 
I've  been chosen to be a Coca-Cola Mama Bear and I couldn't be more excited!  I've been a part of other initiatives in the past but this one is such a heart warming campaign that has perfect timing for the holidays. 
Together, through the  "Arctic Home Program," Coca-Cola and WWF joining forces in a bold new campaign to help protect the polar bear's Arctic home.  This heart warming venture will not only raise awareness but also raise funds for conservation efforts to create a Safe Haven for the Polar Bears.
The Polar Bear Is A Coca-Cola Icon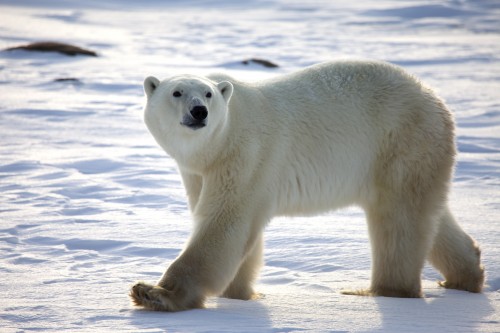 Polar Bears are near and dear to Coca Cola and loved by people around the world and have been a Coca-Cola icon since 1922.
Along with the vision of WWF to help protect the polar bear's Arctic home, Coke is making an initial $2 million donation to WWF for polar bear conservation, and they inviting everyone to make a difference along with them. Polar bears inspire the imagination. They are powerful and beautiful and live no where else except the Artic.  How can we not support this cause and help save their home?
Raising Awareness
To raise attention to the cause, you will see something you have never seen BEFORE this holiday season.  Coke is turning its iconic red Coke cans "white" for the first time and white will become the new red.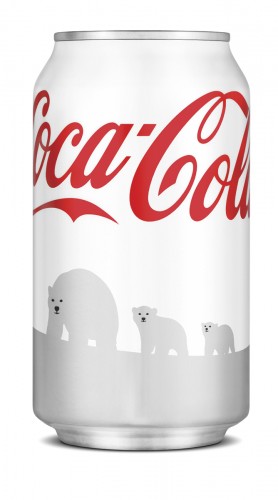 This will be the first time Coke has ever changed it's classic red color to support a cause. You will lalso notice White bottle caps on bottles of Coke, Diet Coke, Coke Zero, Sprite, Nestea, Minute Maid and more. The limited-edition white cans and bottle caps will be on store shelves November 1, 2011 to February 2012
How Can We Help
We can help save the Polar Bears by simply doing something most of us do everyday and that is texting.  After purchasing a coke product simply text the package code to 357357 to make a $1 donation to the World Wildlife Fund and Coca-Cola will match it up to another $1 million!  Just that easy!
You can also make donations online at ArcticHome.com, starting November 1.  As a way of saying thank you for the donations, donors will receive a virtual Arctic Home parcel on ArcticHome.com where you'll be able to name your parcel, learn more about polar bears and their habitat, track virtual polar bear sightings, and conduct live video chats with WWF scientists.
More To Come
If you are a true fan of the polar bears, you can look forward to the new IMAX film, To The Arctic 3D,which will be released this winter 2012.  I will be sharing more of that with you in upcoming posts.  You don't want to miss it!
Words cannot explain my excitement about being a  Coca-Cola Mama Bear  and help spread the word about the Artic Home Program.   Be on the lookout in the near future where I will be sharing additional information and news on ways you can help such an inspiring cause.
Compensation was provided by Coca-Cola, but Coca-Cola is not a sponsor, administrator, or involved in any other way with this post. All opinions expressed in the post are my own and not those of Coca-Cola.