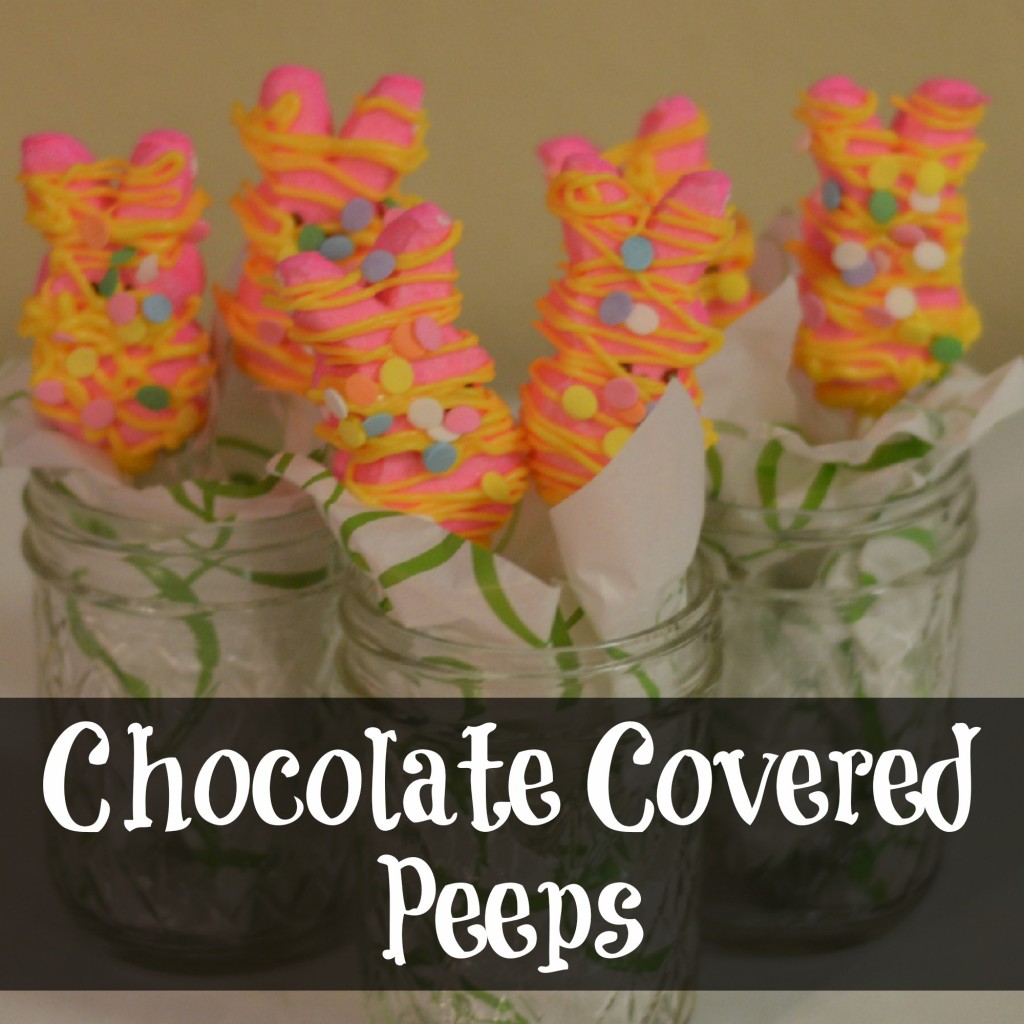 I think one of the most iconic sweets for Easter are Peeps. ?They are bright and sweet and delicious! ?There are so manny different ways to use peeps in your Easter snacks, but today I decided to make some Chocolate Covered Peeps for my family! ?These are a cute little snack that everyone will love!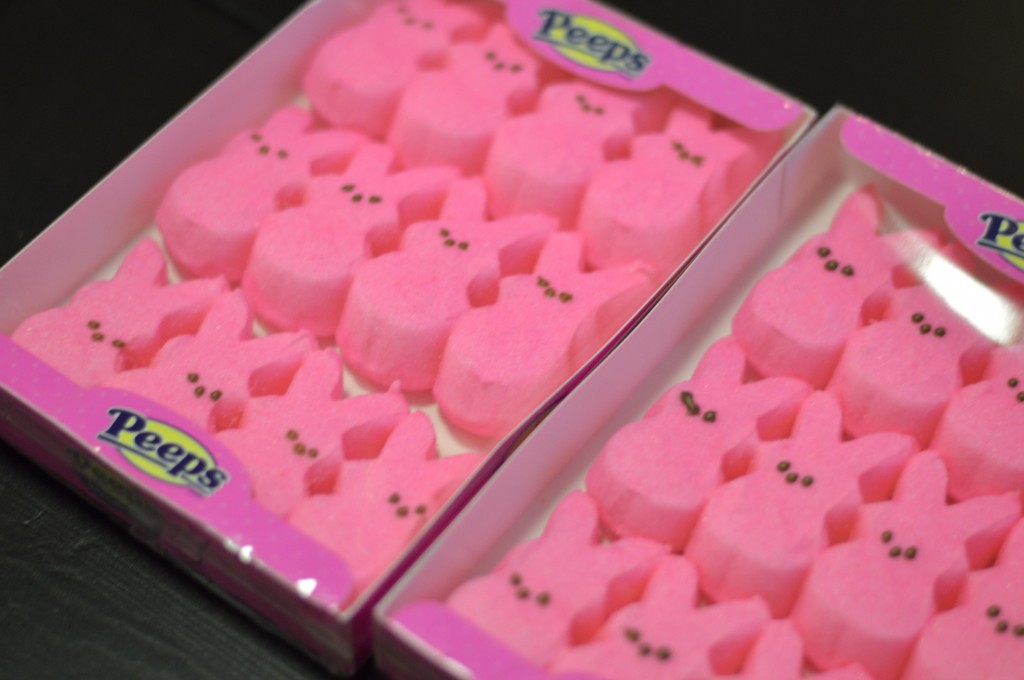 I got two packages of peeps and laid them all out.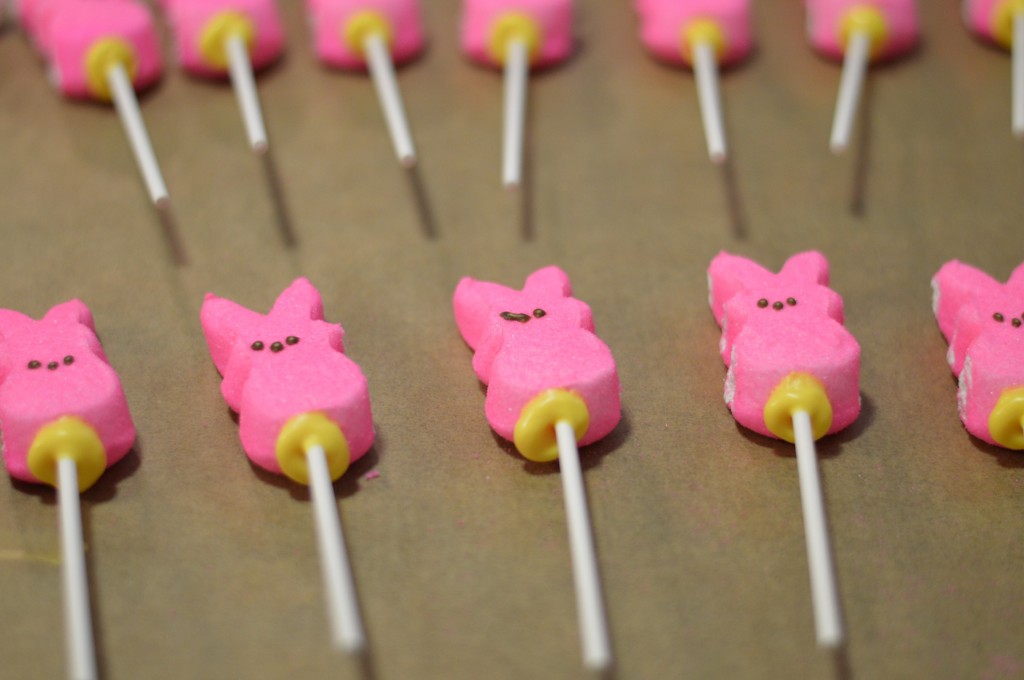 I then put a little chocolate on the tip of the sticks and put them into the bottom of the peeps. ?This allows for the sticks to say in the peeps and not fall out.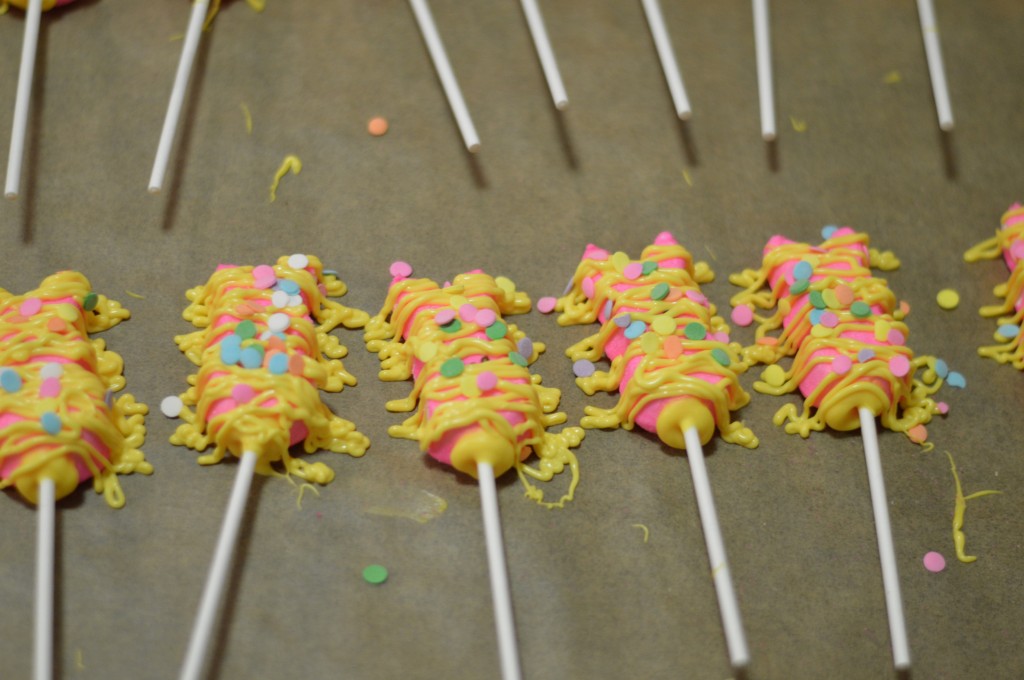 I then decided to pipe on the chocolate instead of dipping them. ?I thought this made a unique and fun look on them! ?I then added some easter egg sprinkles to the top for a little pop of color.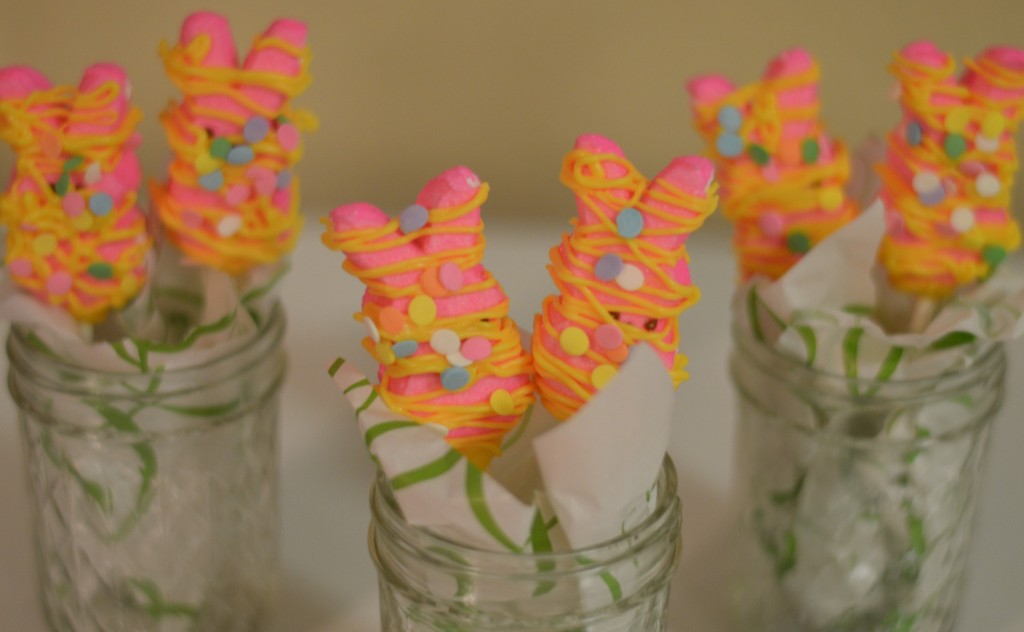 I put them in some Mason Jars with a little tissue paper to give them to my family. ?I thought this was the perfect display for my chocolate covered peeps! ?These are a great gift for your friends and family at easter. ?Plus they are delicious and sweet. ?They would also be great to put in your kids easter baskets as something different!