This Chocolate Covered Cherries Cocktail is a great? A true?cocktail for chocolate lovers.? I was thrilled when Dee asked me to guest post for her. But I knew I had to bring a fun recipe that y?all would enjoy! So?I decided to try a cocktail that recreates the flavors of my all-time favorite holiday treat?.the Chocolate Covered Cherry!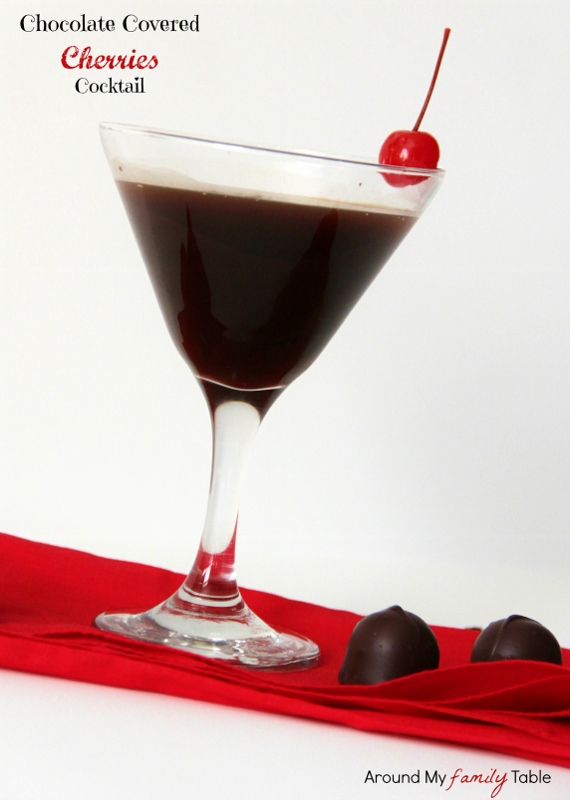 I only buy them once a year. Why? Because I would end up weighing a gazillion pounds because I would eat them all. Yes, I really would. I have absolutely Z.E.R.O self-control. Although, that?s probably not a good thing when creating a drink to taste like my favorite treat. This is probably a disaster waiting to happen!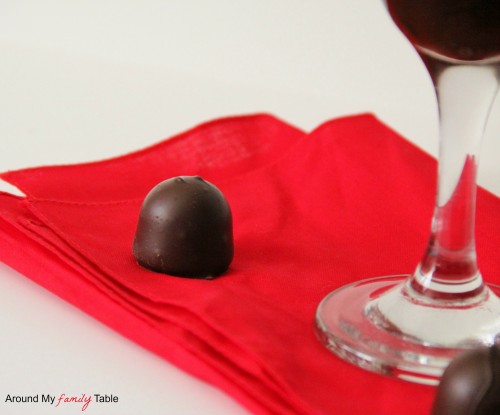 Chocolate Covered Cherries Cocktail Ingredients
Serves 1
4 oz Kahlua
1 oz vodka
2 tsps chocolate syrup
2 tsps maraschino cherry juice
ice
maraschino cherries and chocolate shavings, opt
How to Make This?Chocolate Covered Cherries Cocktail
Add Kahlua, vodka, chocolate syrup, cherry juice, and ice to cocktail and shake well.
Place one maraschino cherry in the bottom of a martini glass with a drizzle of chocolate syrup, if desired.
Pour drink, through a strainer, into martini glass. Sprinkle on chocolate shavings and add a cherry to the rim for garnish!
Meet Wendy
Born and raised in Texas and then transplanted to Arizona, Wendy has love for spicy Tex-Mex foods.? But she loves making her food from scratch, raising chickens, grinding grains, and a caring for her small orchard.??? Wendy is married to her high school sweetheart and they have two wonderful kids, one who has a food dye allergy.? When she isn't writing at Around My Family Table.