Certified pre-owned (CPO) vehicles are a popular choice among car owners looking to buy cars on a budget. CPO cars are sold by dealers after they have been inspected as per the standards specified by the manufacturer. They need to meet age and mileage requirements and are thoroughly inspected by trained mechanics. Vehicles that pass the test are provided with an extended limited warrant and a few other advantages as well.
Certified pre-owned cars is a good alternative to buying a newer higher-priced vehicle. For less money, a buyer can afford a car that feels almost new, even when the odometer is showing extra miles.
Here are some things you need to consider when buying certified pre-owned vehicles.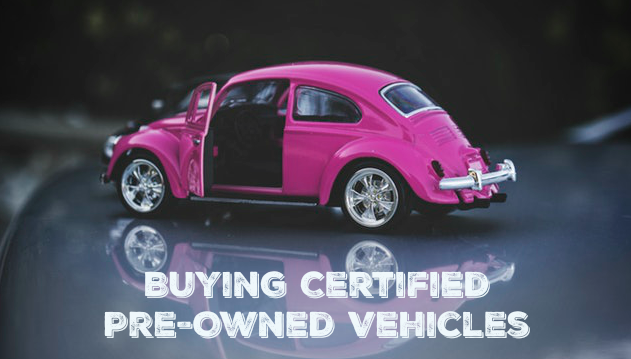 Inspect and Test Drive the Car
Never assume the vehicle is in perfect condition just because it?s available in a CPO program. Most cars that are offered in the program are at least two years old and it is best to inspect and test drive and car.
Check the Inspection Report
Ask for the inspection report. The report will show what components have been inspected and what their condition is. Vehicle history report is usually included in the CPO program.
Understanding the Warranty
Even though most car dealers offer a CPO program, you need to understand that not all are created equal. The programs usually include an inspection and they cover multiple components. They offer bumper to bumper warranty and some dealers may also extend it to powertrain warranty. It is important to know how long the warranty coverage will last.
Special Pricing of CPO Vehicles
As these vehicles come with a warranty they offer more value than used cars. Special pricing is applicable to these cars as they are thoroughly inspected and come certified.
Even though most dealers ask for a special price for CPO vehicles, you can always negotiate a good deal. Dealers are mostly willing to extend the warranty and if you intend to keep the car for a long time, you can accept the deal.To see the specific benefits of the?Certified Used Vehicles Program at Robert's Chrysler Dodge RAM head over now to take a further look.
Save
Save
Save
Save