?
Eyeglasses or contacts? The decisions to wear contact lenses or eyeglasses depends on your personal preferences. You can choose to wear contacts for some occasions and eyeglasses for the other. Aesthetics, budget, convenience, comfort and lifestyle are things that you need to factor during your decision-making process.
One of the important things you need to remember is that making a decision about eyewear is not just about good vision. Your choice can affect how you see yourself and how you want others to see you.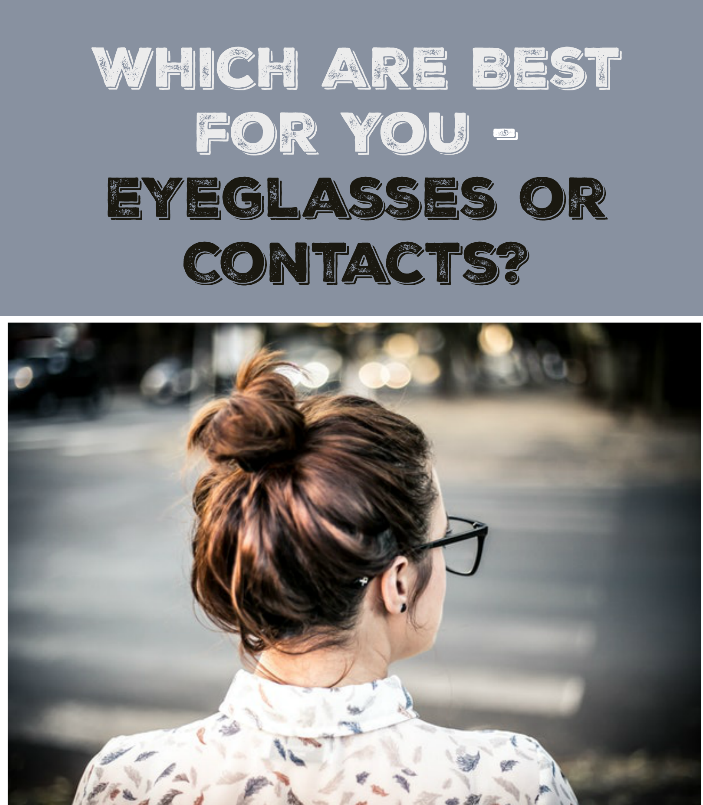 With so many different types and shapes of eyeglasses available in the market, getting the right look that complements the features of your face can be a tough task. Finding the best fit for your specific needs is important, as it can affect your vision.
Which Are Best for You – Eyeglasses or Contacts?
When deciding between contact lenses and eyeglasses, you need to remember that one is not better than the other. Each one of them has its own unique features and ease of use.
Eyeglasses
Eyeglasses require little cleaning and maintenance. They are much cheaper than contact lenses as you don?t have to replace them frequently. One unique quality about eyeglasses is that they can control how much light enters your eye.
If you have sensitive or dry eyes, glasses won?t cause irritation like contact lenses. A good pair of eyeglasses can enable you to make a great fashion statement.
Contact Lenses
The contact lenses sit directly on the eye and this means the vision is unobstructed. You can indulge in outdoor activities without fear of losing or breaking your eyeglasses. Change the color of your eyes with colored contact lenses.
Contacts are not affected by weather conditions and don?t fog up even in cold weather. Some contact lenses have the ability to reshape the cornea even as you sleep. This means you can see clearly the next day without eyeglasses or contacts.