Don?t just stick to the tried and tested sights and landmarks next time you?re in England. Swap getting snap-happy at Buckingham Palace for happy hour cocktails in the West End; ditch country road trips in favour of canal barge breaks and exchange southern coastal escapes for northern B&Bs.
Cocktail hour
When it comes to drinking the capital cannot be beaten. It?s density of bars, pubs and clubs is like few other places in the UK. Plus these aren?t just any old characterless drinking holes; some of these alcohol havens date back hundreds, yes in the multiple, years. However, they don?t look dowdy and out-moded. In fact, it?s safe to say London is home to some of the most contemporary old bars in the world. One of our favourites is the Mandarin Bar in the Mandarin Oriental Hotel in Knightsbridge, another is the Booking Office at St Pancras Renaissance London Hotel and our third pick is Callooh Callay in east London. Live it up like Carry and the girls in one of the beautiful, landmark Knightsbridge hotels prior to your cocktail session. And if you?re looking for affordable Knightsbridge hotels ? there aren?t many ? look no further than Millennium &?Copthorne Hotels Millennium Hotel London Knightsbridge.
Narrowboat living
The UK?s canal system was first established way back in the 18th century. It has been modernised since, but the same slow pace of life and unique way of seeing the world remains. The boats travel at a mere four miles per hour, about as fast as you can walk, so you won?t miss a thing. The UK?s historic canal network stretches for more than 2,000 miles, so you won?t be short on things to see and do. You can travel in groups of up to 12 people, or opt for a cosier affair and travel as a twosome.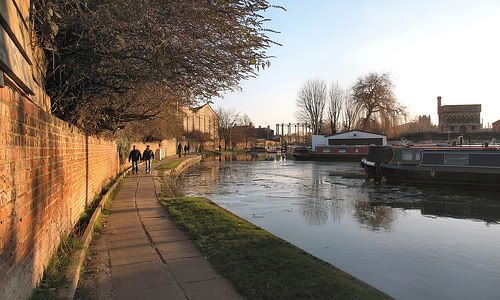 Regents Canal by Alan Stanton
Dinner, bed and breakfast or DB&B for short
Gastropubs with rooms are something of an institution in the UK. These small boutique accommodation offerings are these days more like luxury hotels. You?ll be treated to meals that could rival those served in top London establishments and you?ll sleep in historic rooms complete with mod cons even your own home has yet to acquire. Rates vary greatly, so booking ahead is essential, but you may just come across a real gem hidden amongst the British countryside.
For more travel inspiration on the UK, head to the Visit Britain official tourism website.