We all know that Santa, and his elves, live at the North Pole. ?But who has ever seen it? ?Not me! ?Only through the magic of movies and the silver screen can I begin to imagine the wonder and whimsy that fill Santa's home town! ?Now, you can bring the joy and whimsy right into your own home for Christmas, with the North Pole collection from Hallmark. ?When we were asked if we'd like to try the products, and share them in a review, I jumped at the chance. ?I had seen them in the stores and definitely wanted to get my hands on them!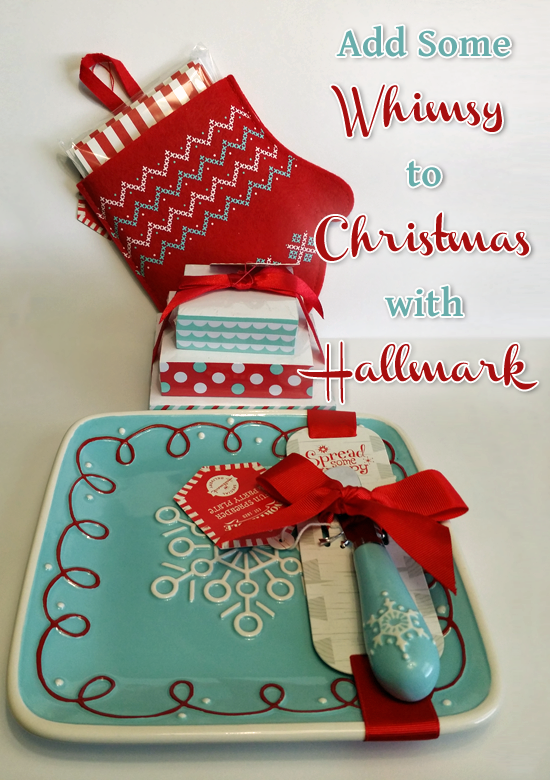 While I waited for my gifts to arrive, I checked out?Santa?s magical city called Northpole. ?You can get a one-of-a-kind behind-the-scenes?look and?discover the winter wonderland at?Northpole1820.com! ?It's so fun. ?Gather the kiddos and take a sneak peak at the life of Santa, Mrs Clause and the elves. ?Did you know each elf's home is as unique as a snowflake? ?It's true!
Let's take a look at my 3 favorites from the Hallmark North Pole Collection. ?Make sure to read to the end…you could win your own collection!!
The items I received were in the Red Stitchery theme and it is adorable!! ?These items, together, would be the PERFECT gift for newlyweds or new homeowners. ?Check out the pictures below and then enter to win your own set of Hallmark North Pole items. ?Don't forget to visit?Northpole1820.com?to experience the wonder of the North Pole and to see the other great products available from our friends at Hallmark, for the holidays. ?You don't want to miss it.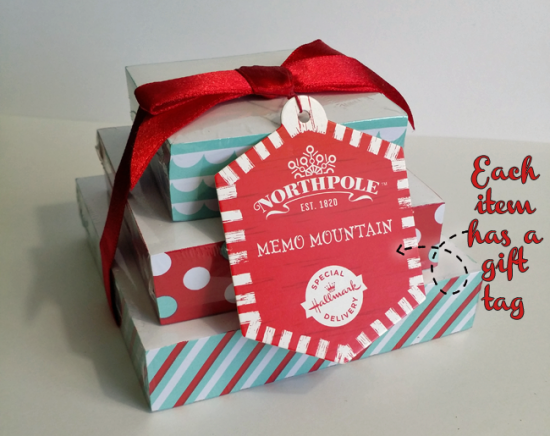 Hallmark's Memo Mountain is a perfect stocking stuffer. ?For a co-worker, a student or a list maker (like me), this set of three note pads is packaged and ready to give. ?Just jot your to and from on the attached gift tag and you're done! ?There's even a bow!!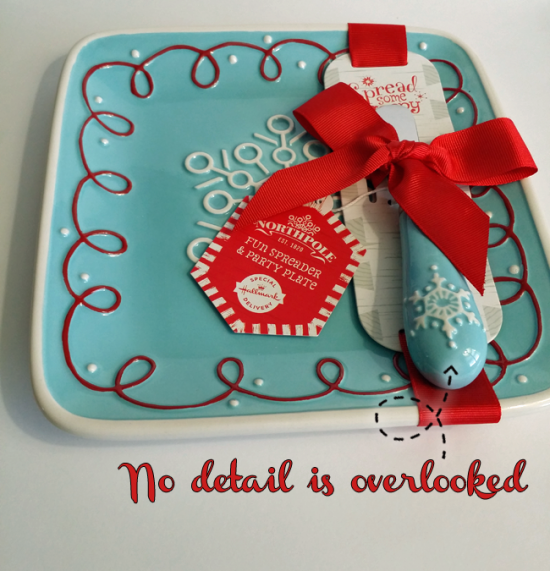 The Hallmark North Pole Party Plate with Spreader is absolutely adorable. ?There is a perfect snowflake in the center of the plate. ?It's trimmed in red swirls and dots. ?The theme is even carried onto the spreader with another snowflake. ?There really were no details overlooked. ?Again, there is a bow and a gift tag already in place. ?The only thing missing is a favorite appetizer! ?This is the perfect hostess gift for your holiday parties!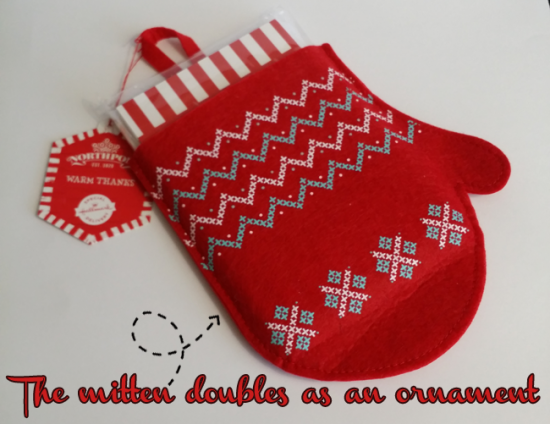 The Warm Thanks note card set by Hallmark is the most whimsical way to give two gifts in one. ?You have a set of blank note cards (with envelopes) plus a felt-like ornament for the tree. ?This is another great hostess gift or would be great for a new homeowner. ?They can offer thanks for housewarming gifts and have a new ornament for the tree in their new home!
Don't you just LOVE these selections from the Hallmark North Pole Collection? ?I am so excited to give away the same exact set to one fortunate reader!!
The Giveaway
This giveaway is open to US only and will end on Friday, December 12th at 11:59 pm ET.
Entries are super simple…
REQUIRED: ?
Leave a comment below telling me which product you love the most from the ones pictured! ?Also let me know if you will keep the prize or give it as a gift.
OPTIONAL (for extra entries):
That's it. ?So easy, right? ?Good luck to everyone!!