It seems like kids these days are constantly connected to their phones?I often say the best way to get my? kids attention when they're sitting in the next room is to text them, because they?ll likely respond to that before responding to me saying their name. A phone can be a great thing, but it can also get in the way of quality family time. Here are seven things my family has done to keep our kids off their phones.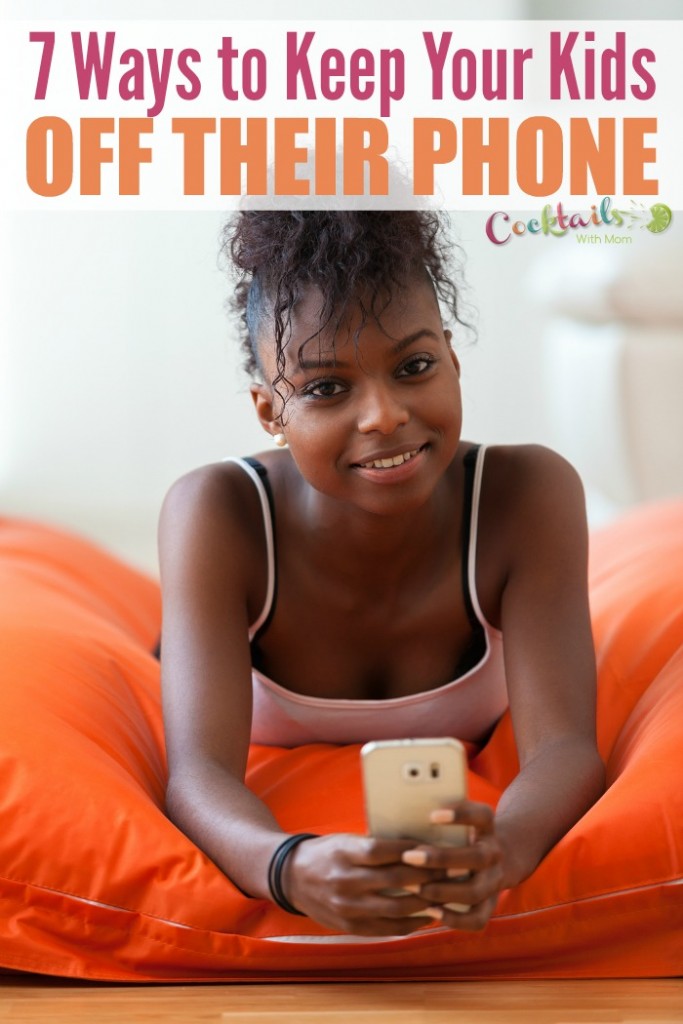 7 Ways to Keep Your Kids Off Their Phone
Create rules together
Kids respond to rules better when they have a say in what they are. Sit down with your teen or tween to discuss what they think are responsible rules for the phone, and work together to create a plan you can both agree on. Rules could include limiting phone use during certain hours or only getting phone access after their chores or homework are done.
Create a phone-free zone
Decide as a family a time or place each day where everyone?s phones can take a break. One easy idea is to do this during mealtimes. Put all of the phones (including Mom and Dad?s) into a box and enjoy family time together.
Use parental controls
Most major service providers allow parents to block certain websites and apps and set limits on how many calls and texts can be made and when the phone can be in use. Using these controls can help create good habits and reduce the chance of getting extra fees for going over on your data and usage plan.
Buy a pre-paid phone
If you purchase a phone with the data and minutes paid for upfront, the phone becomes useless after the data runs out. This is a good option if you set monthly data limits?once your child has burned through it all, the phone won?t work.
Kids with less downtime and time alone have less time to waste on their phones. Plan fun activities for your kids or go on a family vacation to take their mind off the phone. We just took a family trip to St. Louis, and it was amazing how easy it was to put our phones away when there were so many things to do and family fun to be had.
Make it a competition
My kids respond really well to competition and incentives, so we had a family contest to see who could stay off their phone the longest and follow the family phone rules. It was a huge success!
Set a good example
Children are more likely to follow the rules you set if you lead by example. It is difficult for them to turn off their phone when they see their parents on their phones all time. Lead by example and you?ll have better luck.
?