You meant to order resistance bands and light hand weights. Now, perhaps you've found yourself shut in with no equipment. Before you scrap your workout plans, consider what you can do with everyday household objects.
There has never been a better time to start a fitness routine or take a previous one to new heights. Working out causes your body to release endorphins — natural chemicals that bust stress and help you feel fantastic despite external circumstances. Try this workout routine using everyday items and watch your strength and endurance grow.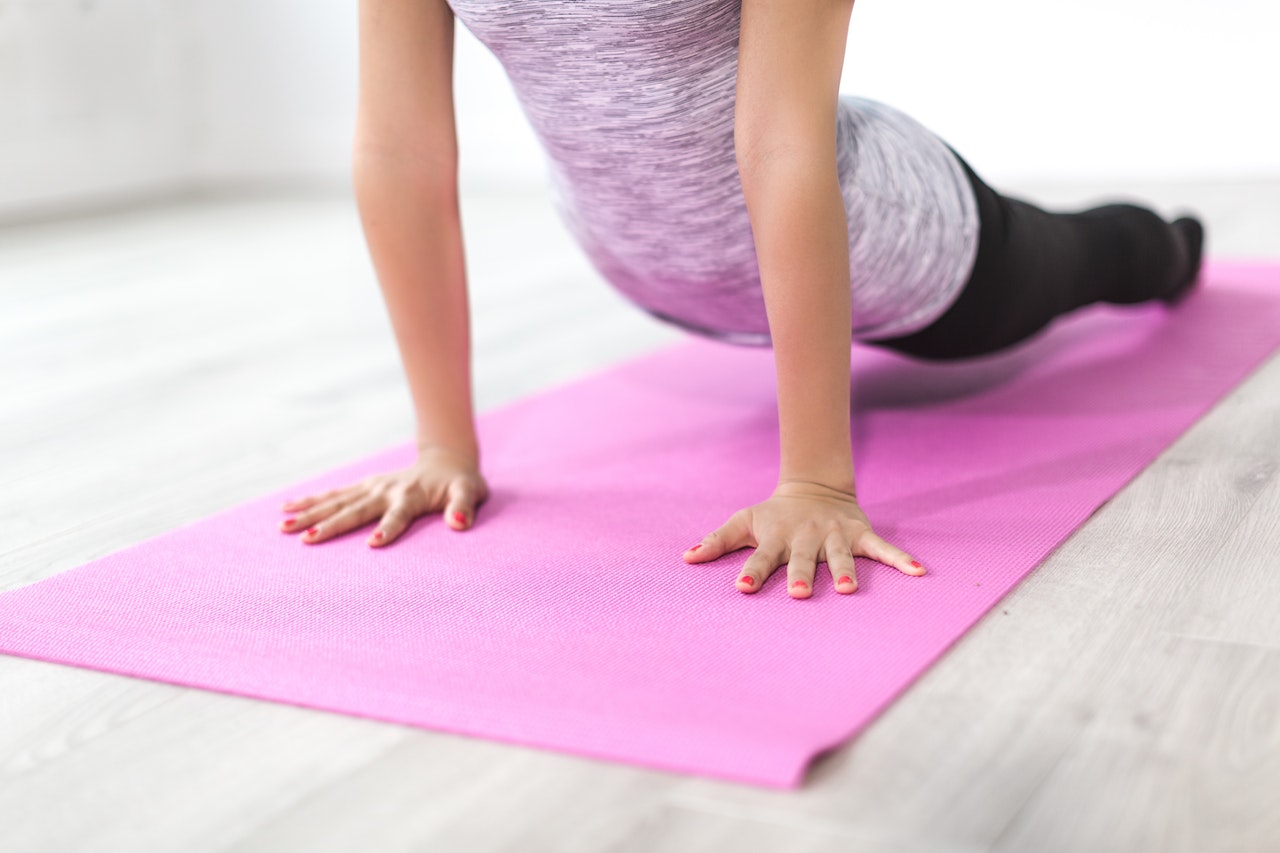 1. Use Milk or Juice Jugs as Kettlebells
Before you toss that milk or juice jug in the recycling bin, reconsider. You can refill it with water or sand to make an ideal kettlebell. That way, you can get your strength training in, even if you lack bands or hand weights.
Perform kettlebell swings by grasping the handle with both hands. Bend your legs and let the jug dangle between them. As you straighten up, swing the weight up to the level of your shoulders. The trick is to avoid using your upper body to do all the work. This movement incorporates your entire body, so let your legs create most of the momentum.
2. Use a Towel as a Yoga Mat or Slider
Exercise provides routine and structure, and starting your day with yoga is one way to cultivate a positive mindset. Spread out a towel on your bedroom floor and wake up to perform a downward-facing dog and tree pose.
You can also use towels as sliders. Put a pair of washcloths under your feet and speed-skate on your tile or linoleum floor. You can also get into a plank position, place your toes on the towel, and bend your knees into your chest to blast your abs.
3. Use Your Stairs for Cardio and Toning
If you have a two-story home or even one or two steps off a landing, you can use these as workout equipment. Stair-climbing is an excellent cardiovascular workout, and you can burn up to 1,000 calories in an hour. It doesn't matter if you run up them or walk, as long as you get your heart pumping.
You can also use stairs as toning tools. Perform triceps dips by placing your hands on a stair and lowering your glutes toward the ground. Do a combination of a single-leg step-up and extension. Place one foot firmly on the riser, and step up while extending your non-standing leg behind you to work your hamstrings.
4. Use Your Bed or Pillows for Balance Work
If you don't have a Bosu ball, that's no excuse to skip out on balance work. If you want a challenge, try taking a couch cushion and performing poses such as the pose of the dancer while balanced on top of it. You will automatically engage the muscles surrounding your core to help you remain upright. If you fall, enjoy a deep belly laugh. Laughter also tones your abdominal muscles and releases calming endorphins.
5. Use a Wall for Walking and Isometric Work
Can you walk up a wall? Why not give it a try? While you won't transform into Spiderman, you will get an intense cardio and toning workout. Get into the plank position and put your feet up against the wall. Move your hands and feet first to one side, then to the other as you "walk" along the wall. This move is a total-body toner.
Get Your Fitness on by Repurposing Household Goods
You don't have to trash your fitness goals merely because you can't get to the gym. Instead, repurpose the five household objects above and get your sweaty groove on!