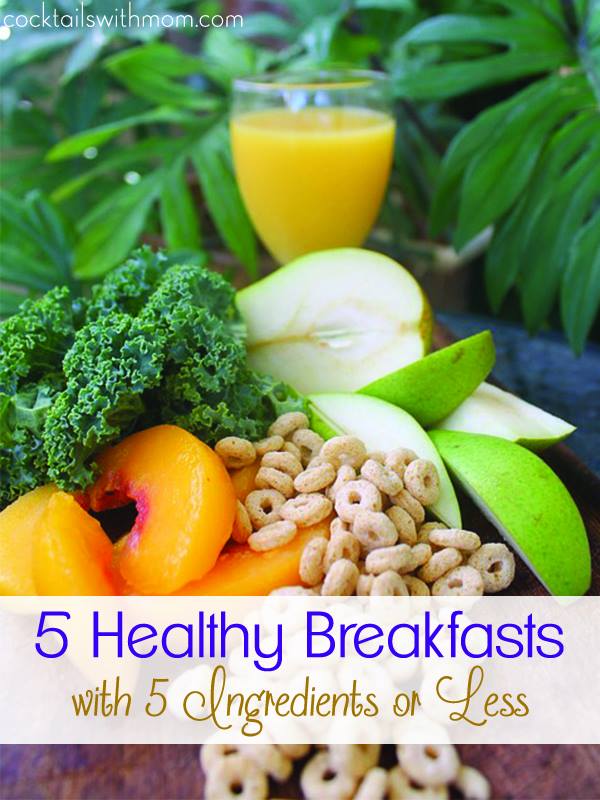 Breakfast can be a hectic time — especially if there are little mouths to feed in the mix. Rushing to get ready for your day can leave little room for eating healthy. Luckily there are some simple recipes that make it easy to get the most from the most important meal of the day! To get your day off to the right start, check out these quick breakfast recipes that are all 5 ingredients or less AND under 500 calories. You're welcome.
English Muffin Breakfast Pizza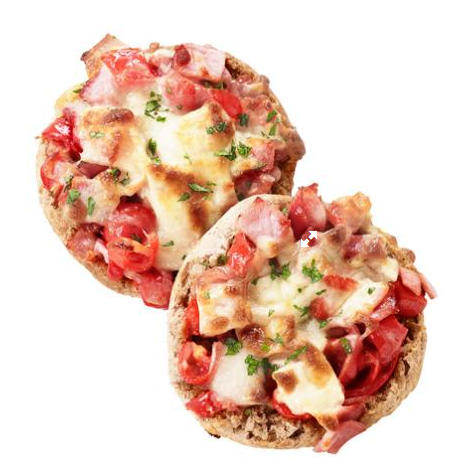 Calories: 311 Protein: 19 grams
If you loved bagel bites when you were younger, this healthier adult version is the perfect way to start your day. Tomatoes provide a multitude of health benefits, especially when combined with olive oil, making this breakfast pizza a meal your body and your taste buds will appreciate. If you're not a meat eater try it with a hard-boiled egg, instead!
Ingredients:
Whole-grain English muffin, split in half
One small diced and seeded tomato
One thin diced slice of Canadian bacon
Mozzarella cheese
Olive oil
Preheat the oven (or toaster oven) to 450 F and line a baking sheet with foil. Put your English muffins on your sheet with cut sides up and top with tomato before drizzling olive oil. Throw on Canadian bacon and mozzarella cheese. Bake 10-12 minutes or until cheese has melted and is golden brown. Source: Kate Mathis for Food Network
Baked Eggs in Avocado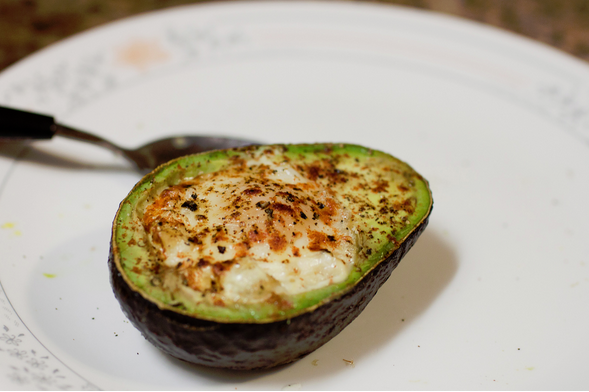 Calories: 449 Protein: 15 grams
Eggs are a classic breakfast food, and combining them with the creamy, healthy fat from an avocado just makes sense. With more potassium than a banana, avocados are giving other fruits a run for their money. This recipe is versatile, and you can dress your eggs up however you want to add a personal spin of deliciousness.
Ingredients:
1 ripe avocado
2 fresh eggs
Pepper
Chopped chives
While your oven preheats to 425 F, slice your avocado in half and remove the pit. Remove a small slice from the bottoms of your avocado halves so they sit still, and then scoop a small amount of avocado from the inside to make room for your egg. Crack an egg into each half of the avocado and place them in the oven to bake for 15-20 minutes, or long enough for the egg whites to set. Source: Tim Ferriss for Huffington Post
Chia Pudding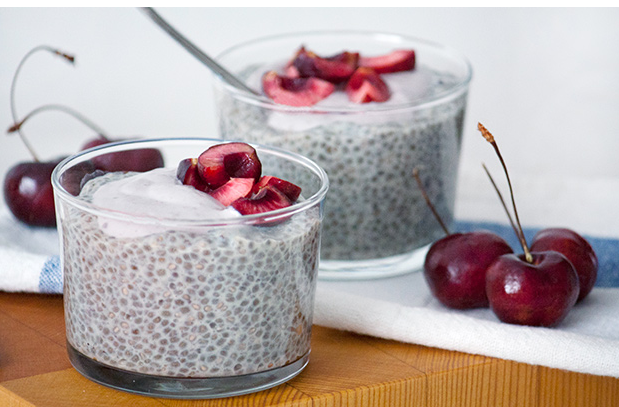 Calories: 206 Protein: 4.6 grams
Pudding for breakfast? When it's this healthy, it's hard to find a reason not to eat something sweet for your first meal. Thrown together the night before, this recipe makes a quick breakfast you can grab and go.
Ingredients:
1/4 cup chia seeds
1 cup light or full-fat coconut milk
1/2 tablespoon honey
Fruits and nuts to top with (optional)
Toss together chia seeds, coconut milk and honey in a jar or bowl, and allow the mixture to set in the fridge over night. In the morning you can top with fruit slices and nuts for an extra boost of nutrition and flavor. Source: Perry Santanachote for Dailyburn
Yogurt Cheese Spread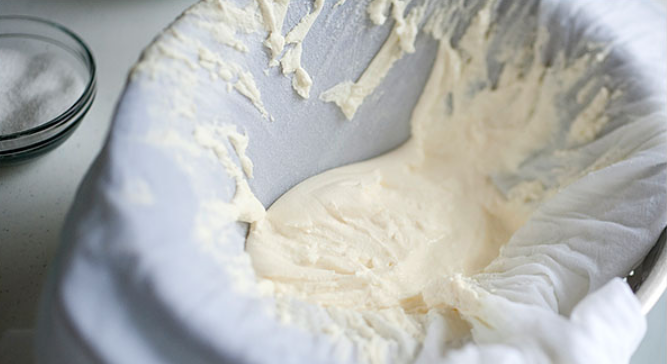 Calories: 15 per tablespoon
Yogurt cheese is a yummy, spreadable cheese made by removing the water from yogurt. This spread has a cream cheese-like consistency and can be used in a variety of ways. Some people even use it as a substitute for sour cream.
Ingredients:
2 quarts plain yogurt
Herbs and spices if desired (try cumin, parsley and black pepper)
Set a colander over a bowl, and then line the colander with several layers of cheesecloth or a towel with a very fine cotton weave. Put the yogurt into the colander, fold the cheesecloth over the top and tie it closed.
Set your colander and bowl in the fridge overnight. Once it has reached the thickness of sour cream, your yogurt cheese is ready! Try it on a slice of whole-wheat toast. Source: Evan Sung for The New York Times
Overnight Peanut Butter Oats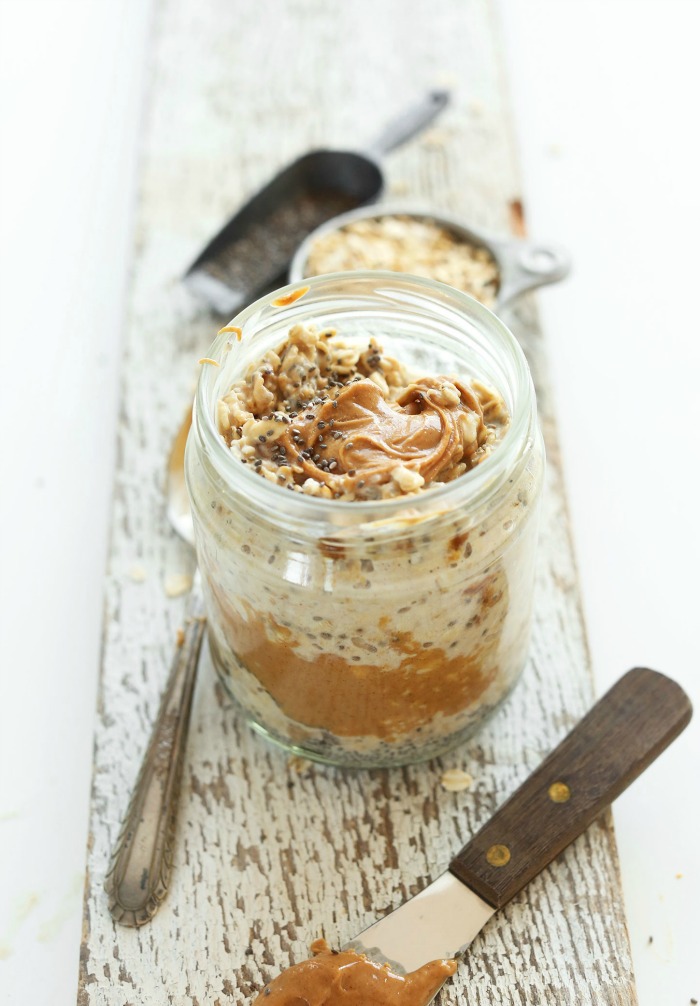 Calories: 454 Protein: 14.5 grams
Peanut butter is always a sweet treat. When it's coupled with hearty oats, you have a healthy breakfast that fuels your body the right way.
Ingredients:
1/2 cup unsweetened plain almond milk
3/4 Tbsp chia seeds
2 Tbsp peanut butter
1 Tbsp maple syrup
1/2 cup rolled oats
In a jar, combine the almond milk, chia seeds, peanut butter and maple syrup. Stir until completely combined.
Next, stir in the oats and press with your spoon to make sure all the oats are coated in the mixture. Cover your container with a lid and allow to rest in the fridge for at least 6 hours before enjoying. Top with fresh fruit or savor on its own! Source: The Minimalist Baker
You don't have to skimp on a nutritional breakfast during the morning chaos. With these five easy-to-make meals, you'll be ready to take on the day. Bring it on!
Jennifer Landis is a wife, mom, and blogger who enjoys running, yoga, and very dark chocolate. She's crazy for health and fitness… and also red wine. You can read more from Jennifer on her blog, Mindfulness Mama.