Are you seeking to enhance your current health and wellness regimen? You know eating the right foods and exercising offers a host of complimentary benefits. However, have you ever thought of adding crystals to your repertoire?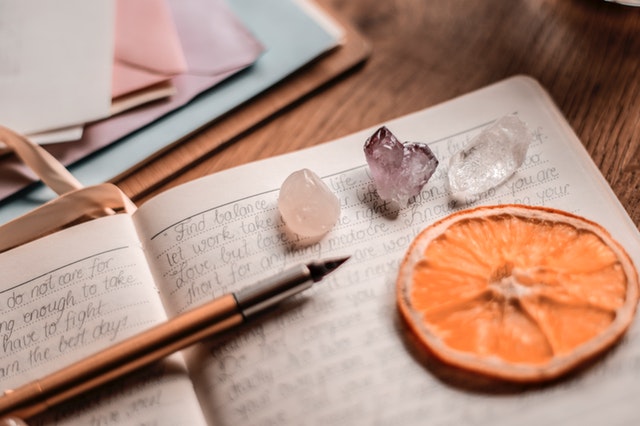 At the subatomic level, everything is in continual motion. All matter — including the human body — consists of atoms with electrons busily circling their nuclei. When the vibration of the stone harmonizes the flow in your body, you can experience significant health benefits. 
5 Healing and Energizing Benefits of Crystals
1. Citrine Cleanses and Balances Your Body 
Do you feel as if you spin your wheels continually and get nowhere? Maybe you struggle with ongoing negative feelings that deplete your energy and adversely impact your health. If so, reach for a citrine gemstone. Heating changes both the color and the medicinal properties of this healing stone. 
All yellow stones vibrate with the energy of the sun and life and therefore are fantastic choices for increasing optimism. Some practitioners believe the gem aids those with gastrointestinal distress, so if you have IBS or other tummy woes, carrying citrine in your pocket could ease your discomfort. It's also said to help you manifest your deepest goals and dreams. 
2. Turquoise Boosts Social Confidence 
Does the thought of the office happy hour give you the screaming horrors? Approximately 7% of American adults suffer from social anxiety disorder, which is characterized by an unnatural fear of social gatherings. The fear of social gatherings can substantially impact your overall quality of life. 
Turquoise boosts your confidence levels and can give you the gift of gab. Why not invest in some quality Native American jewelry featuring this gem before your next get-together? You might find that your nerves stay less frazzled, and you gain a reputation as a charming, outgoing individual. 
3. Amethyst Helps You Clear Your Mind 
Amethyst works wonders for clearing your head. It can help you make smart decisions and is even said to counteract unhealthy cravings in people with addictions to substances like alcohol.
While the ancient Greeks recommended putting an amethyst in your mouth to prevent intoxication, it's less of a choking risk to carry a stone in your pocket or wear it as jewelry!
4. Shungite Detoxifies Your Body of Pollutants
If you have chronic pain, reach for shungite. Practitioners believe this stone is over two billion years old, and it carries the healing powers of the ages. You can purchase water purification systems that use this stone, and reportedly, the brew offers anti-inflammatory benefits. 
One of the most significant properties of shungite is that it can protect you from electromagnetic frequencies. While U.S. companies laud the use of 5G technology, some countries have banned one form of this technology over reported health concerns. Keeping a piece of shungite around electronic equipment might block any harmful waves from reaching you. 
5. Black Tourmaline Repels Negative Energy 
Do you work with a Negative Nancy? Maybe your teenager is going through a stage that makes them a bear to manage? You might not want to quit your job or ignore your child, but you can keep a piece of black tourmaline around to block the bad juju from affecting your vibes!
Black tourmaline blocks and absorbs negativity of all kinds. You can create a negativity removal jar to keep your crystal functioning time and again for this purpose. If you place one on your work desk, maybe the office downer will find another target to entertain with her dour version of water-cooler gossip. 
Improve Your Overall Well-Being with Crystals 
You can improve your health and overall well-being with the use of crystals. It doesn't matter if you use them alone or with complementary therapies — the positive energy can have you feeling better fast.