Being well-prepared for a long car ride makes it enjoyable. Whether you?re traveling alone or with your family, there are 3 items that you should always have.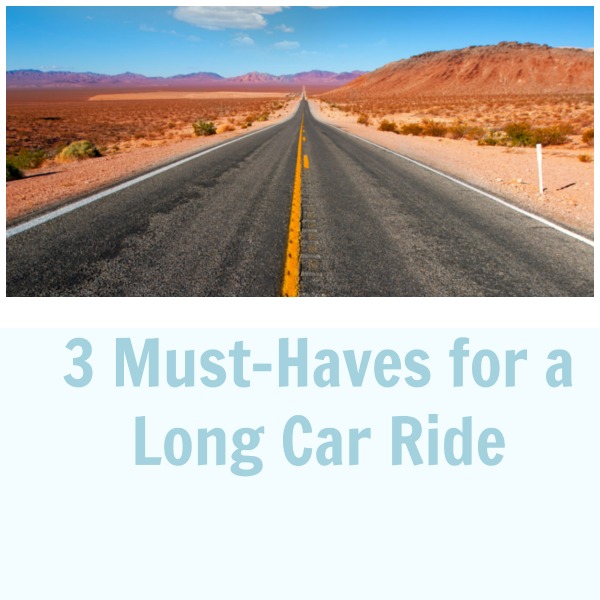 Healthy Snacks
Snacks keep the grumbling tummy under control. Eating snacks, however, shouldn?t compromise the health of either yourself or your family.? Some healthy snack options include:
Diced organic fruit
Fruit or vegetable smoothies
Nuts
Yogurt
Mini carrots
Peanut butter sandwiches made with whole wheat bread
Tuna sandwiches made with whole wheat bread
Cheese sandwiches made with whole wheat bread
Smoked salmon pinwheels made with whole wheat wraps
Whole grain crackers
Hummus
Take packaged items out of their bags and store them in plastic containers instead for the road trip. You can keep these containers in an easily accessible crate so that you don?t have to rummage through a bag to find what you need.
Enough Money
Credit and debit cards are often our go-to sources of funding. They eliminate the need to carry cash. However, you should always prepare for the unexpected. Anything can happen on your road-trip that could make your cards obsolete. Always have enough cash on you.
Sanitary Items
Rest-stops are commonplace on long road trips. It?s always best to be prepared for rest stops that don?t have the basic toiletries you?ll need. Always have paper towels, toilet paper, toothpaste, toothbrushes, garbage bags, and hand soap for your road trip. Garbage bags help you keep the inside of your car clean.
Also, ensure that you have small bottles of cleaning supplies. Someone may get sick along the way and leave a huge mess in the car. You should be prepared to clean that up if necessary.
If you?re in the market for a new or pre-owned vehicle in the Pittsburgh, PA?area visit Century 3 Kia ?dealership of PA, our partners for this feature. You can save a ton if you buy the right vehicle to suit your family?s travel needs.