Any parent with kids in sports knows how much time it takes to get them to practices, games, and all of their other activities. Some days I feel like I spend hours in the car, and that?s probably no exaggeration. So it?s nice to be able to have some fun in the car and still have the reliability to get my kids where they need to go.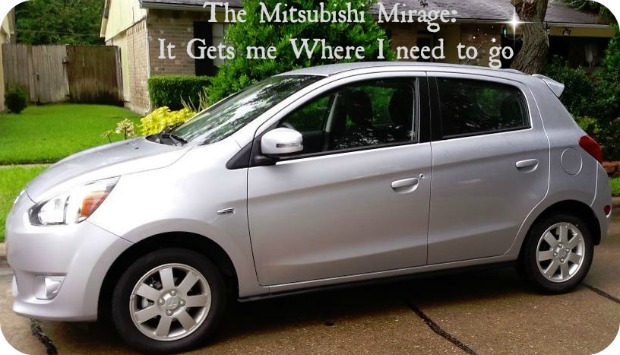 The 2014 Mitsubishi Mirage is a cute little four door, five passenger hatchback and it is perfect for getting my kids (and all their gear) where they need to go. The car is compact so I can fit in the smallest parking spots and I can still have extra room in the garage for my son?s football gear, but it has enough room to carry my family around town.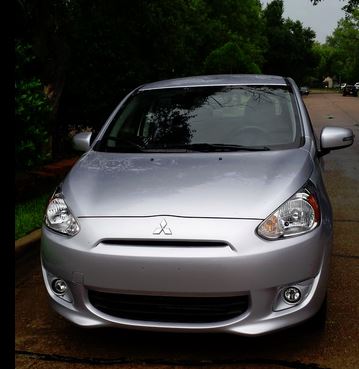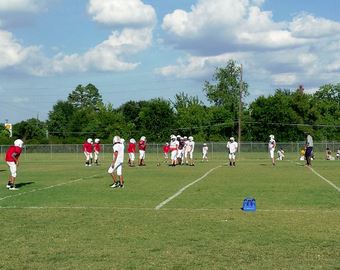 The bench seats in the back make it easy to spread out supplies, and the trunk space is surprisingly roomy for such a compact car. The only issue with the backseat is that the person in the middle can be a little squished, but I just told my kids it was good family bonding!
The Mitsubishi Mirage also has seven air bags and is extremely safe for a small car, which is very important to me as a mom. But my favorite feature? The great gas mileage! The Mirage averages 37 MPG in the city and 44 MPG on the highway. That means I?m not stopping at the gas station every day, which is a huge win in my book!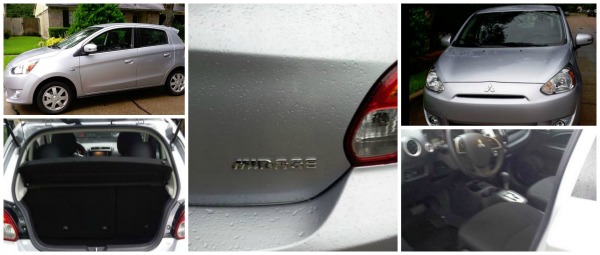 But the Mirage does so much more than just help me be supermom. The compact size makes it perfect for running solo errands around town and the sporty exterior and fun colors make it the perfect date car when my husband and I can escape for a night on the town. The Mirage is incredibly affordable and is definitely on the low end of compact car prices, but it comes with some great extra features, like a trust navigation system and push start technology.
The Mitsubishi Mirage is definitely a great affordable car for the mom on the go or the business commuter. With the sporty exterior and bright colors, driving around town is fun again!
The Mitsubishi Mirage? was provided for our use and we were under no obligation to give it a positive review, all opinions are our own. No compensation or material benefits were exchanged.