Planning the perfect romantic dinner from start to finish can be a challenge, but with a little forethought and a lot of chocolate it will be a meal to remember.   For a perfect ending to a romantic meal–Pair  a warm and flavorful Amaretto Fudge Cappuccino with a Hazelnut Chocolate Custard.   Consider enjoying one of these rich chocolate deserts on your next romantic occasion.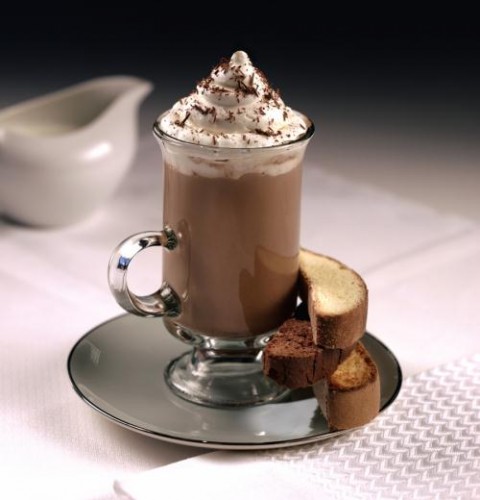 Amaretto Fudge Cappuccino
· 1 cup boiling water
· 1 Tbsp. NESCAFÉ TASTER'S CHOICE House Blend 100% Pure Instant Coffee Granules
· 2 Tbsp. Coffee-mate Amaretto
· 1 tsp. NESTLÉ NESQUIK Chocolate Flavor Syrup
–COMBINE water and coffee granules in large mug; stir until coffee is dissolved. Stir in powdered creamer and chocolate syrup. Top with whipped cream and chocolate shavings, if desired.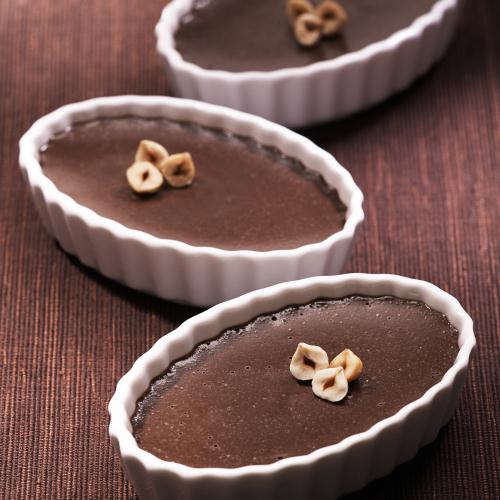 Hazelnut Chocolate Custards
· 3/4 cup NESTLÉ TOLL HOUSE Semi-Sweet Chocolate Morsels
· 2/3 cup Coffee-mate Hazelnut
· 2/3 cup heavy whipping cream
· 3 large eggs
–PREHEAT oven to 300 degrees F.
–PLACE morsels, Coffee-mate and cream in medium, heavy-duty saucepan. Heat over medium-low heat, stirring frequently, until morsels are melted and mixture is completely smooth. Remove from heat.
–WHISK egg yolks in small mixer bowl until thoroughly mixed. Whisk about 1 tablespoon chocolate mixture into egg mixture. Continue to gradually add chocolate mixture until combined. Pour evenly into five 4-ounce custard cups. Place in 12 x 9-inch baking dish. Pour hot water into baking dish to 1/2-inch depth (about halfway).
–BAKE for 30 minutes or until custards are set around edges and centers still move. Remove custard cups from water; refrigerate to cool completely. Once cool, cover with plastic wrap. Custards can be made up to 2 days in advance.
Courtesy of Coffee-mate