For as long as I can remember, glasses have been a part of my everyday look for quite some time and I have gone back and forth from wearing contacts to eyeglasses until I finally decided glasses were the best option for me.  Contacts, for some reason, just didn't agree with me and since I've been an eyeglass wearer for many years, I tried many different pairs.  Well two years ago,  I came across a television commercial for transition lenses, and loved every thing I was seeing and hearing.  I didn't know much about them at the time but all I knew is that I wanted a pair.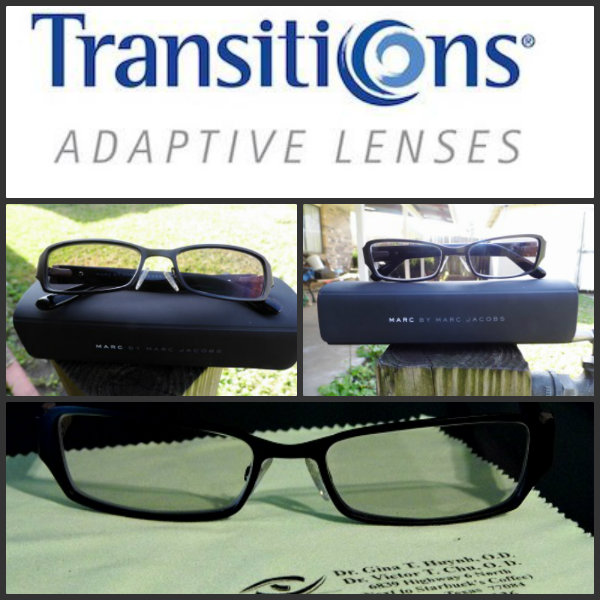 The choice to switch over to Transitions lenses were easy. The fact that I had to wear glasses was never the problem.  In fact I love wearing them. I also love wearing sunglasses but didn't enjoy all the going back and forth between the two when going in and out of the sun.  So the switch in my opinion was an easy one.  I received my first pair 2 years ago and have not looked backed since.
I've been a happy wearer of transitions lenses for over two years now and just recently I went in for my annual eye exam and was fitted for my 2nd pair of frames and lenses that I am totally in love with.
And here's why!
Convenience
Since the lenses change from clear to dark in the presence of ultraviolet (UV) rays, they offer a 2-in-1 solution and I don't have to carry clear eyeglasses and a pair of sunglasses separately anymore.  It was really annoying having to switch frames ALL the time just so I can wear sunglasses!  It's now nice to transition from doing something indoors to heading outdoors for a quick walk without having to change glasses.  The time required for them to change from dark to clear is really quick and half the time, I don't even notice the change since it happens gradually.
Protection
Knowing that Transitions le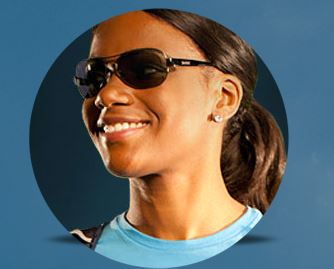 nses block 100 percent of harmful UVA and UVB rays is very reassuring.  Indoors and at night, the lenses are as clear as regular clear lenses. Outdoors, when exposed to the sun's UV rays, they turn sunglass dark and if you are a squinter like I am in the sunlight, these are very helpful in reducing strain on the eyes.
Just like sunblock protects your skin, Transitions lenses help preserve the health and wellness of your eyes by blocking 100% of harmful  UVA & UVB rays which ultimately helps too preserve long-term eye health.
Fashionable

The cool thing about Transitions lenses is that they can be fitted into nearly every type of designer frame.  They fit comfortably, and look great as sunglasses.  They are available with all kinds of materials and designs and gray and brown tints making them fashionable as well.  Compatible with virtually all frames, they are also available in a wide range of lens materials and prescriptions. Chances are if your prescription is available in a clear lens, it's also available in a Transitions lens.
I really love my new glasses with Transition Lenses.  They are attractive, lightweight and have turned out to be the best option for me in so many ways.  They work well both indoors and out and make my life a lot easier!
They are also a great option for kids as well.  The shatter proof materials they are made of  make them a great buy while also offering perfect UV protection for their young eyes.
For more information about the Transitions family of adaptive eyewear, visit www.transitions.com.
Have you tried Transitions Lenses before?
I received a pair of Transitions Lenses for the purpose of this review.  All opinions of my own.