This post brought to you by White Cloud. All opinions are 100% mine.
Doing the laundry is something we all have to deal with wheter we like it or not. That is unless you don't mind walking around in unclean clothes or none at all.
Reality is…Doing the laundry is a must!
I have boys and they can get quite dirty. I mean really dirty so I need detergent that's going to get it clean on the first try.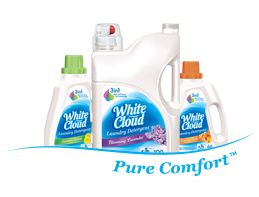 I decided to put White Cloud to the test on my son's white polo shirt. It had 2 day old chocolate ice cream stains on it, dirt and some stains I can't even recognize.
The family of White Cloud is a premium brand of household products at Walmart and you may them for their Bath Tissue, Facial Tissue and Paper Towels. Now White Cloud has a new line of Laundry Care products that help save your clothes. Since there is a 3-in-1 Micro Clean technology, the detergent helps get the toughest of hard stains out.
My favorite all time scent is Lavender. It comes in three different scents – Blooming Lavender, Summer Breeze, and Tropical Fiesta.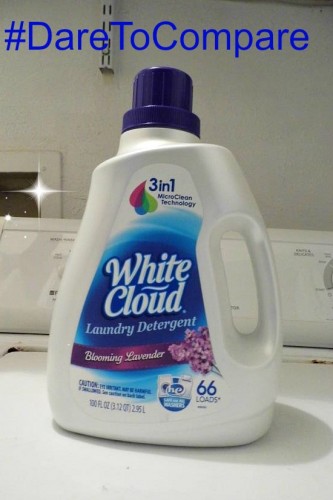 Here is my stain challenge.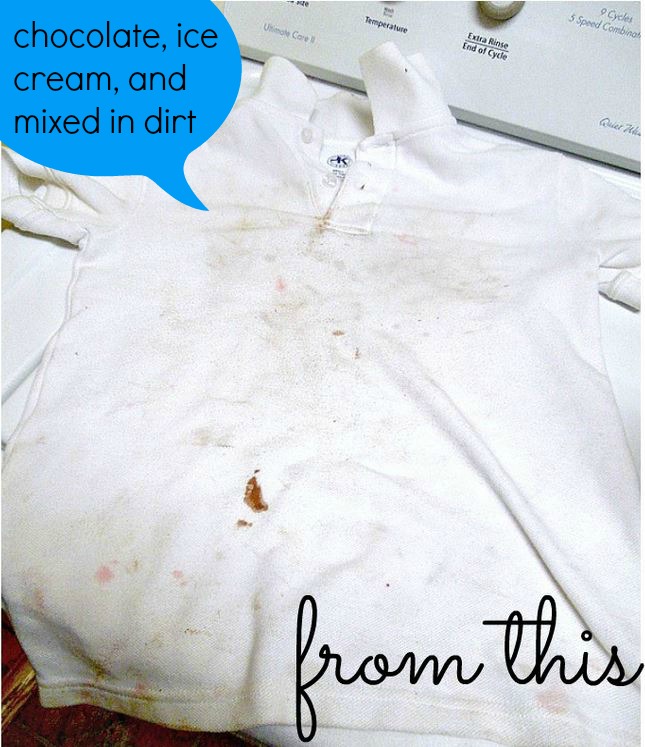 The Result.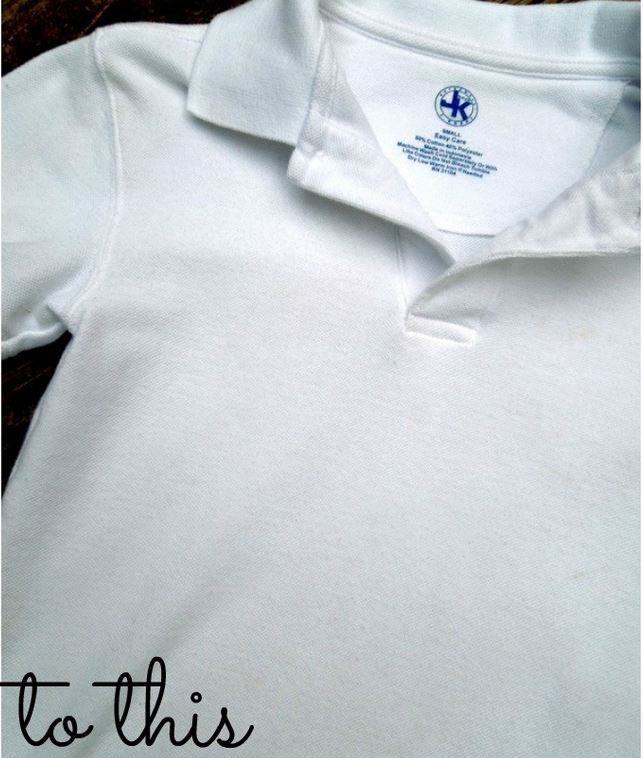 I tried it and it worked. Now it's your turn.
Dare to Compare?
Grab a coupon for White Cloud Laundry Detergent today on Facebook! Check out the Store Locator to purchase your White Cloud Laundry Detergent and try if for yourself.

Disclaimer: Limit one coupon per purchase on product specified. No cash back if coupon is valued higher than product. Void if reproduced, transferred, used to produce products resale or where prohibited/regulated by law. Not valid on trial sizes. Consumer pays sales tax. Redeemable at participating stores. Valid in US only.

Stay Connected!
Like White Cloud on Facebook
Follow White Cloud on Twitter
Follow White Cloud on Pinterest

Do you have a secret to getting stains out of clothes?
Dare to Compare! Try the product for yourself TODAY with their high value coupon offer!