When it comes to sandwich making the possibilities are endless!?? For some, sandwiches are like edible works of art.? And like art, everyone has their preference about the creation.? I?d like to think that I KNOW my sandwiches and have tasted some of the best.?? Being from New Orleans, I am sort of particular when it comes to sandwiches.? We like to call them ?Po?boys? – the bigger, the sloppier, the BETTER! ?They? come in all sorts of varieties like fried shrimp, catfish, ham and cheese, roast beef or hot sausage.?
My favorite hands down would be a combo roast beef and shrimp. Don?t knock it, till you try it. ?I tried this combination?once and have been hooked ever since.? Like I said earlier, the bigger, the sloppier, the better and this one doesn?t disappoint.? ?
But since I am always up trying something new, Kraft has put together some mouthwatering recipes that will leave you wanting more.? Since I?m from New Orleans, this Cajun Chicken Melt really caught my eye.? I think I?m going to give this one a try to give me a little ?taste of home?.? If you?d like to try it yourself, here?s the recipe for you below.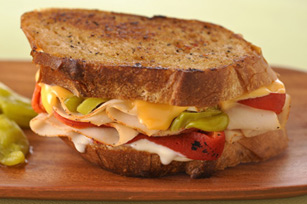 What You Need
2 slices Italian bread
1-1/2 tsp.KRAFT Real Mayo Mayonnaise
6 slices OSCAR MAYER Deli Fresh Shaved Cajun Seasoned Chicken Breast
3 strips roasted red peppers
1 small pepperoncini peppers, stemmed, sliced
1 KRAFT Singles
2 tsp. KRAFT Tuscan House Italian Dressing and Marinade
To Make It
Spread 1 bread slice with mayo. Fill bread slices with all remaining ingredients except dressing.
Brush outside of sandwich with dressing.
Cook in skillet on medium heat 3 min. on each side or until golden brown on both sides.
So what is your Ultimate Sandwich? ?
Head over to the Kraft Foods Ultimate Sandwich Makeover Facebook tab and share your awesome ideas for the chance to win some great prizes from HSN! ?Starting on April 19th, Kraft Foods will post delicious ?Ultimate Sandwich? recipes, and every Tuesday you will find a new video with funny lady Anita Renfroe ?as she goes to the streets to give people?s lunch an ?Ultimate Sandwich Makeover.????????????
But first, you can win here!
WIN IT!
One lucky reader will win a Breville Panini Duo Sandwich Press valued at $69.99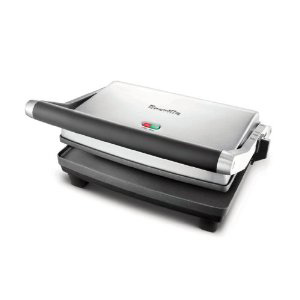 HERE?S HOW TO WIN!? (Please remember you must have your email in your entry or viewable in your profile in order to win)
?Mandatory Entry!
Share with us what is your ultimate sandwich!
?Extra Entries: (leave a separate comment for each!)
Like Cocktails with Mom and Kraft Foods on Facebook
Subscribe to my blog via email (3 Entries)
Follow via GFC/RSS Feed(2 entries)
Like/Share This Post (below)
Enter one of my current Giveaways
Add my text link or button to your blogroll (5 entries)
Leave?a comment on a non-giveaway post (Come back and let me know that you did!)(can be done up to 5 times)
Follow Cocktails With Mom on twitter and tweet about this giveaway!? Can be done 2 times daily, there must be 4 hours between tweets.
Tweet: #Win a Breville Panini Duo Sandwich Press on @Cocktails with Mom US only Ends 4/27 http://bit.ly/emHxba
Blog about this giveaway and link back to Cocktails with Mom! ( 5 entries)

Rules:
Open to US
Include email address with first entry
Winner will be chosen by random
Giveaway ends 4/27/11 at 11:59 P.M. CST
Winner will be emailed and must respond within 48 hours or another winner will be selected.