Anyone who knows me, know that I'm a very busy person, and having internet on the go can make my days run a whole lot smoother.    It seems as though, I always have some sort of business to take care of online, so on those occasions when I'm away from my home office I like the idea of having internet access.  What I don't like, is the idea of having a nifty monthly bill just to do so.   I just cannot justify the cost of a monthly re-occurring bill for the times I am out of my office.    But today I am happy, because I "can" justify the cost of the Broadband2Go plans by Virgin Mobile available on the Novatel Mifi 2200.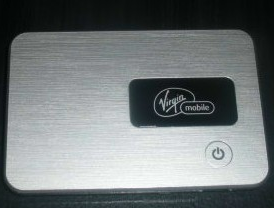 Virgin Mobile has made me very happy by introducing their new $10 and $40 Broadband2Go plans that  I'll share with you more in a bit.  But what I will say is that these plans are some of the cheapest you'll find nationwide.    Virgin Mobile must have heard my cries… because when I thought, it couldn't get any better, it does.  There's no contract, no activation fees and no credit checks.   I would like to think they were thinking of me.  It's just what I wanted.
Although the MiFi  2220 itself is not new, the Virgin Mobile MiFi is the only PREPAID version of its kind.  For those of you not familiar, the MiFi 2200 is basically a small device about the size of a stack of business cards that allow you to set up a mobile hotspot from almost anywhere and connects to as many as 5 Wi-Fi enabled devices to the internet at once.  Sounds cool?  It's the best!  You can even surf the web, email, play games and more.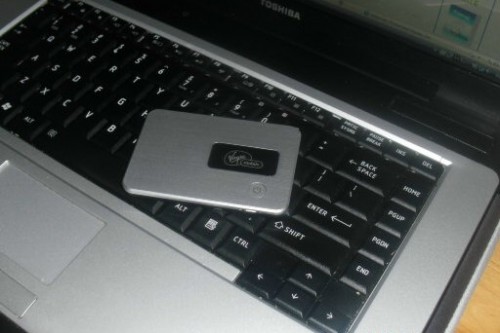 Setting up the MIFI is simple, but you will need to charge up the battery before getting started. You will also need to go through a one-time activation but that is easy breezy.   That just involves a few steps and you're on your way.
 Now about the plans I mentioned earlier.  For $10, you get 100MB of data, or unlimited data for just $40 both I find very workable depending on your budget and the amount of access you want.   If you're on a budget like most of us these days, stand alone plans like these work great.   I've also found the speeds to be pretty good for web access and email.

For $149.99, I find the The Virgin Mobile MiFi to be a great deal.  I'm really happy to have found this as an option.  It's sorta like having the internet in a purse….well that's if you carry one and you have the ability to carry it with you wherever you go. 
For me, the best part of it is the pay as you go option.  I love the idea and the FREEDOM of being able to purchase more if I NEED it and not be tied down to a contract.   This "wittle" gadget has already come in very handy.  I think it's perfect for the person always on the go and needs internet access readily.  Would also be great for college students!  With the holidays only a few months away, I think it would make a perfect gift for those on your list this year.
Disclosure:  I was provide a MiFi 2200 device in order to facilitate this review.  The opinions expressed are my own and not influenced in any. I just so happen to find this device very feasible for my needs and wanted to share such with my readers.