While technology and clothes are nice, the special little lady in your life deserves something something that she will cherish for a long time and simply adore. I'm such the girly girl and recently I've become such a big fan of Isabelle Grace Jewelry! Each and every piece in their line is handcrafted and absolutely stunning!!
When I came across this Lovely Hearts Necklace I just knew it would be perfect for my niece. She loves it and it fits her personality perfectly. And to make it uniquely hers we added her initials, and a special stone.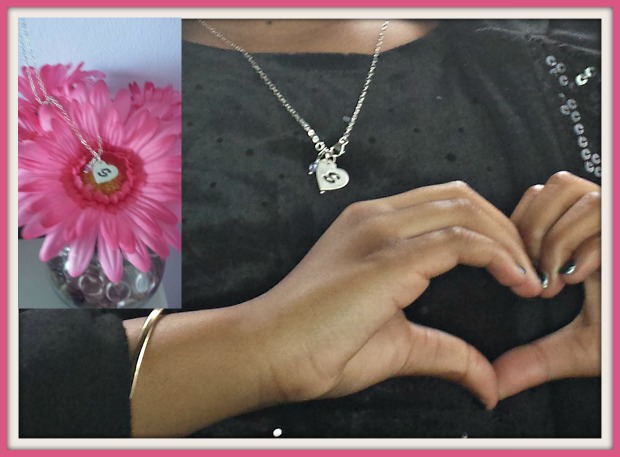 It is indeed the sweetest little necklace!! It's the perfect length. The chain is delicate but sturdy enough for little ones. They definitely kept the younger generation in mind.
Each piece of Isabelle Grace Jewelry comes in a small poly bag with an anti-tarnish pad. This keeps all of my Isabelle Grace looking brand new. This is such a great caring touch, that shows Isabelle Grace Jewelry cares about their customers!!
So whether you're in search of a holiday gift for a young child or teen, there's a piece that will fit her personality perfectly. Isabelle Grace is known for unique, handcrafted jewelry collections inspired by the most important things in life family, children and love. The well-received collection has been a hit with Hollywood moms including, Alyson Hannigan, Katherine Heigl, Christina Milian, Alison Sweeney, Lindsay Price, and others.
The Lovely Hearts Necklace is available for $60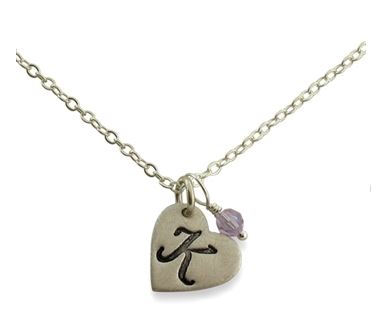 The Lovely Hearts Necklace features a heart shaped charm stamped with an initial and your choice of Swarovski crystal accent.  Perfect gift idea for the holidays, a Sweet Sixteen or any special occasion! 
Check out the Isabelle Grace Personalized Girl's Collection here.  And be sure to keep an eye out for some some promotions.
Connect with Isabelle Grace Jewelry on Facebook, Twitter and Pinterest.
Disclosure: I received a sample product at no cost in exchange for my honest review. All opinions above are 100% mine and may differ from others.