Valentine?s Day should be a day for a special date with a special someone. Don?t settle for the same old gifts and date ideas. Get creative and do something unique for your date.? Suprising your better with unique Valentine's Day date ideas will make the occasion all the more memorable.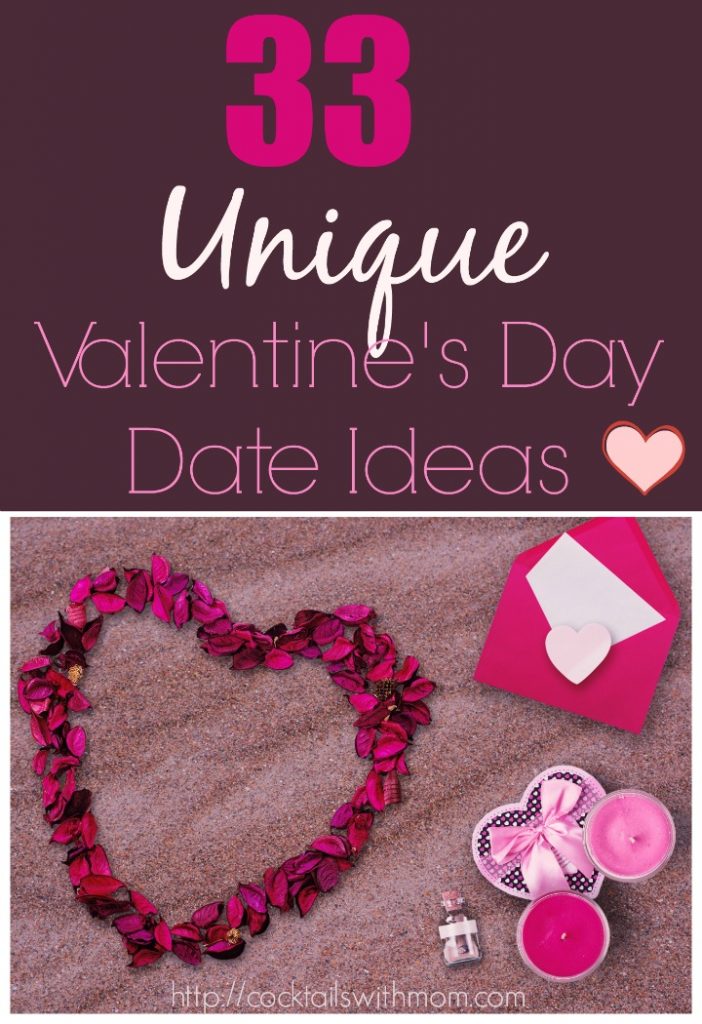 Unique Valentine's Day Date Ideas
Take your date on a picnic. If the weather doesn?t cooperate, have a picnic indoors. You can picnic anywhere in the house or find a quiet place somewhere else.
Take a class together. You could go to a cooking class, art class, or find a class you?re both interested in doing together.
Tour a historic place or hotel. See if they have a ghost tour.
Head to a spa and get a relaxing massage.
Go to the local park and play. If you have snow, build a snowman, have a snowball fight,etc. Play on the park equipment.
Stay in bed all day long. Snuggle, watch movies, or find something else to do all day in bed.
If you?ve dated each other before, recreate your first date as best as you can.
Look through photo albums and watch home videos. Share your favorite memories of earlier times in your relationship.
Go on a nature hike and look for animals or animal tracks.
Go snowshoeing or cross country skiing.
Visit a winery or brewery. Be sure to try some samples.
Go on a hot-air balloon ride.
Attend a comedy show.
Watch a classic romantic movie. Some ideas might be: Gone with the Wind, Casablanca, Breakfast at Tiffany?s.
Go skydiving.
Go ice skating or roller skating.
Spend the weekend at a resort close to your home.
Have a mystery date where you and your date each write down your dream date idea and combine them to make your date for that night.
Stay at a Bed and Breakfast.
Volunteer at a soup kitchen or homeless shelter.
Visit an aquarium.
Go antique shopping and find a piece you both enjoy.
Watch each other?s favorite movies without making annoying comments.
Take a ride in a horse-drawn carriage.
Find a great sledding hill to go sledding.
Go explore a town you?ve never visited before. Find the popular restaurant to enjoy a meal before heading back home.
Make a list of fun date ideas you both would like to do. Cut them up into strips and put in a jar to pick from.
Play Truth or Dare.
Take your date to a surprise place. Blindfold them so they can?t see where you?re going.
Go camping, indoors or outdoors.
Go to an arcade, and play laser tag.
Find and do a random act of kindness for your date or for another couple.
Go on a midnight car ride and stargaze.
Play Q&A and find out something new about your date you never knew before.
What creative and unique date ideas can you come up with?
Need a ride getting around?? Check out Thompson Hyundai's new and used inventory on their site. You won?t be disappointed.