After owning several vacuum cleaners, I have never had a ?good? one to do exactly what it is suppose to do or should I say get the job done.? I?ve tried several and they all have been on the cheap side so I guess as the saying goes, ?you get what you pay for?.
?My last vacuum has been on its last leg for the longest but I vowed to myself that rather than going out and purchasing another one, I would invest in a much ?better vacuum ? that would last me for years to come and have some of the features I would greatly benefit from.? In other words…MEET MY EXPECTATIONS.

?Luckily for me, I was offered the opportunity to review one of Eureka?s newest editions to their vacuum line, the Eureka FilterAir Vacuum and it could not have come at a better time.
?About the FilterAir Vacuum 8871AZ
Sealed HEPA Filtration captures 99.97% of dust and allergens for a cleaner home. On/Off Brushroll Switch picks up dust and allergens from carpets and bare floors. Atimicrobial Dust Cup and Bristles with On-Guard? protects brushroll bristles and dust cup from odors caused by bacteria.
When the box arrived, I was prepared to assembly it before I got started.? Surprising to me, it was already assembled and ready to go.? The only thing I had to do is attach the handle and look in awe at my cool new vacuum.
?
??
Features I love
Very easy to switch from carpets to bare floors.
Very easy to maneuver. It turns easy. I have no problem vacuuming under the table and chairs.
It's bagless. I love that I don't have to keep buying bags which saves me tons of money in the long run. It is also environmentally friendly.
Very easy to empty! It has a Flip-Bottom Dust Cup for one push emptying. You are not exposed to the dirt. I used to hate emptying my old vacuum. In fact, I only emptied it when it's completely full. But with the FilterAir, I empty it after each use!
I also love that it has HEPA Filtration which captures 99.97% of dust and allergens for a cleaner home.
The cord length is very long. I can vacuum the whole room without moving the plug around.
?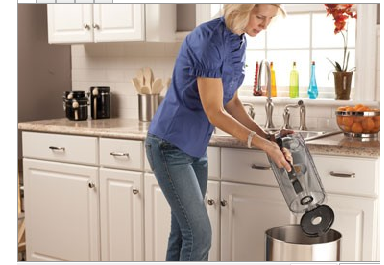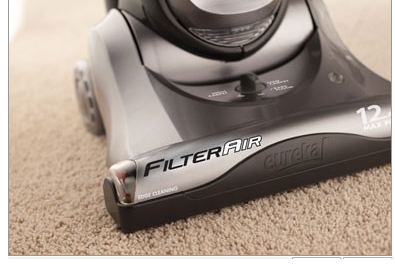 ?
?
?
?
?
After using the FilterAir for a couple of weeks now, I can really say I love this vacuum. ?It does a?wonderful job cleaning my carpet and have some really great features.? Being a family?that suffers with allergies, it is helpful that the HEPA filtration picks up 99.97 % of dust and allergens.? That alone is a Big plus for me.? It is a great feeling knowing that my?carpet is a lot cleaner for me?and my family which makes for a healthier home.
?The vacuum picks up dirt like you wouldn?t believe. I was amazed about how much dirt and ?other stuff? that was picked up. The suctions are just amazing! I actually went on sort of a cleaning spree and who wouldn?t with an awesome vacumm this one.? My kids were even excited and wanted to give it a try.??Although the Filter Air is on the heavy side (weighing about 19 lbs) they wanted to give a try but needed a little assistance.??I must say, it was the cutest thing and I appreciated the offer.?
?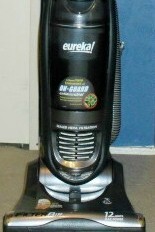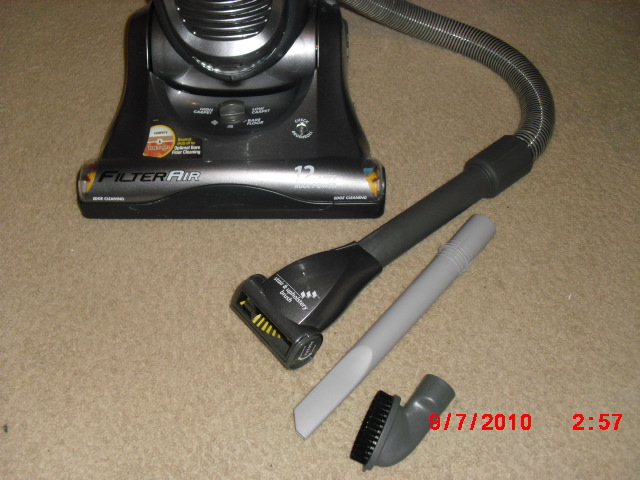 Pushing the vacuum for me was very easy and I did not find it hard to maneuver at all. The extra long card made it very easy an convenient to get the job done without having to unplug it to get access to the other side of the room.? I also like the option of being able to use this vacuum on both carpet and bare floors.? ?
Overall I'm very pleased with the FilterAir Vacuum and would highly recommend it?to anyone looking for a vacuum that works great!?
I think every Mama deserves to have a vacuum that would help make their daily cleaning routine easier and getting the job DONE!
The Eureka FilterAir can be purchased online?or at a Best Buy near you for a?suggested retail price of $169.99 and?comes with a 2 year warranty as well.?
I received an Eureka FilterAir for the purspose of this review and no other compensation was given.? All opinions are that of my own and not influenced in any way.