When it comes to having a family vehicle many people are opting to go with a third-row seat option. With many vehicle options for third-row seating, it's no wonder this is a feature that many families can afford to opt for these days. If you're a family who's thinking about getting a vehicle with third-row seating you probably want to know what benefits you'll enjoy with this family vehicle feature. That's why I developed my own list of advantages to having this feature in your new to your family vehicle this year.
The Advantages of Having Third-Row Seating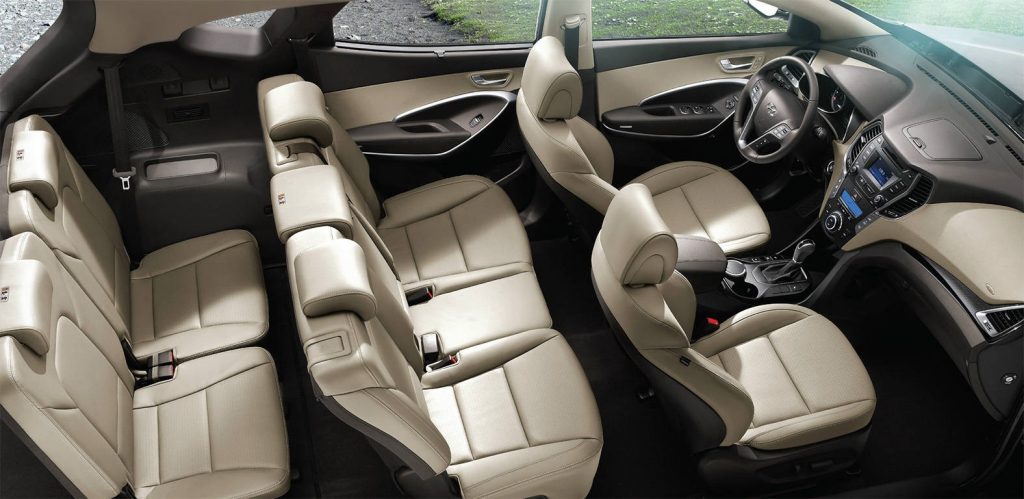 More Space for Siblings
If you have more than one child in the family then you know all too well how frustrating a drive can be when it comes to having to seat siblings next to each other. While third-row seating won't stop sibling rivalry from occurring, it will give your kids more space to enjoy their elbow room so that they argue minimally during the time they have to spend in the family vehicle.
More Cargo Space
Having the third-row seating option in your vehicle will allow you to have more cargo space. This is perfect for pet owners and people who take long road trips and must have that extra space to store travel items. Even if you don't have a large family, that added cargo space in the third-row will become a major bonus in your life.
Perfect For Tailgating Parties
During the tailgating party season, having a third-row seat will give you more space to pop open the back hatch and have space to sit. Simply put the third-row seat down and place a few blankets on top to give yourself some seating options during your next tailgating party with friends or family. The third-row seat makes for a comfortable spot to sit while keeping your body out of the elements such as heavy sunshine or light rain showers.
These are just some of the major advantages of having third-row seating that every person can take advantage of. You don't have to have a large family to enjoy the benefits that a third-row seat offers you. A third-row seat can give you ample space for those long road trips, family get-togethers, and even more cargo space so that you don't have to pack lightly when you travel to your next vacation destination. I hope that you'll use these advantages of third-row seating as a means to discuss your needs with your local car dealership to see what they have in stock for your next vehicle purchase.