My family just got back from a road trip, which is something I consider to be a summer rite of passage. We had a great time and made some awesome memories, but so much of our trip didn't go as planned. We had scheduled an early morning start, but several mishaps prevented us from sticking to that plan and we got a much later start than we expected. We faced weird weather, lots of construction and traffic, bad GPS directions, and disappearing hotel reservations, among other things. It certainly made for some good stories that I'm sure we'll laugh about later, but for now I think I need a vacation to recover from my road trip vacation.
The good news is that even if it feels like all your travel plans are going awry, there's always one thing you can count on—Sunoco gas stations. We ended up getting gas in some strange and very remote places along our trip, but seeing a Sunoco was reassuring that at least one thing on our trip was going right.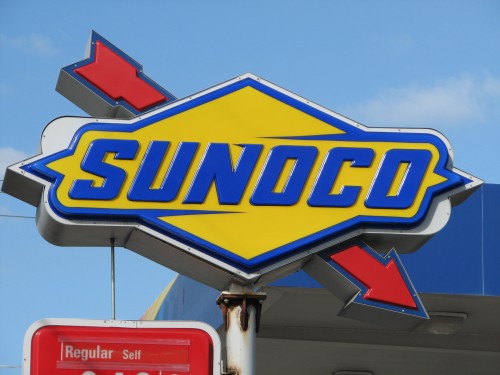 One of the many reasons I love Sunoco is their credit card. Any time I fill up and use my Sunoco credit card, I instantly get 5 cents off per gallon, plus I get other fuel rewards. It's a huge help when we're driving long distances. Another way to save money on road trips is to limit your spending on snacks and other goodies. I'm the biggest culprit of choosing too many snacks, but we've found a great way to stay on budget is to purchase Sunoco gift cards before our trip. That way, every time we stop we are limited to spending just what is on the gift card, but we can still get all of our favorite treats at the convenience store and even use the extra to add some gas. It's a great balance of fun and frugality and makes our trips go much smoother!
To get your summer travels started, Sunoco is giving away a $50 gift card to one lucky winner. To enter, just leave a comment below about where you would travel with a Sunoco Gas Gift Card if you won—I think my answer would be along the Pacific Coast Highway. Good luck!
Extra Entries!
a Rafflecopter giveaway