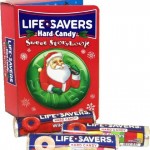 Do you remember receiving those cute and allso sweet Little Lifsaver Story Books in your stocking when you were young?
Well, for many it was a family tradition that transpired from generation to generation.? From my knowledge they stop producing them for a while and a few years back reintroduced them again.?? I introduced the story book?to my kids about 2 years ago and they now?look forward to having them in their stocking.??The Lifesaver Story book is? enjoyed by everyone.? They can be found at?Amazon,?? I had seen them at Target and also my local dollar store.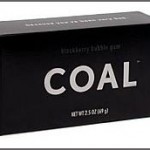 These are cute.? Have you ever received a gag gift in your stocking?? Well what about giving one? These are?a box of individually wrapped flavored black gumballsls disguised as coal — not really the real thing but are sure to get a good laugh.?There are 2.5 oz of gumballs in each box, and the outside of the box has cute little?phrases such as "because you've been very bad." Cute, don't you think?? I saw these at? WishingFish.com?for about $5.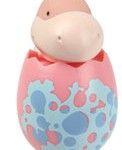 The Flipper toothbrush holders are a great stocking stuffer.? They have styles for girls, boys and adults too.
You can find them at Target and also FlipperUSA.com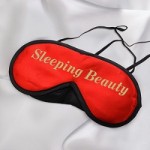 I'm all about getting my beauty sleep so these would be perfect for me.? Do you have a lady in your life that needs her beauty sleep,too? Well these would be perfect. I'm sure she'd enjoy these. You can choose from many styles.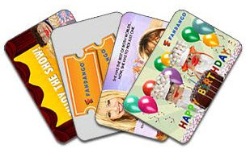 If all else fails, why not movie tickets! Give Fandango Movie Gift Certificates…something the whole family can enjoy.
Nerf Pocket Vortex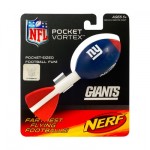 The nerf pocket vortex footballs are cool.? They have this special designed tail to send the ball the ultimate distance.? This is perfect for the quick pick up game with friends.? A great gift yet small enough for a stocking?stuffer.