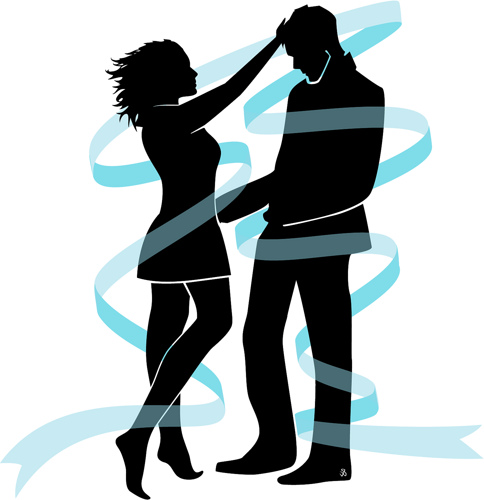 Tomorrow is a beautiful day to celebrate with the ones you love. I got the chance to celebrate Valentine?s Day a little early this year. I wanted to show you a fabulous way to celebrate Valentine?s Day, even if it is on a week day. You will want to order this ASAP, so you can have it in time for this weekend.
ForWhiskeyLovers.com has introduced me to my new heart?s desire. I am married to an amazing man and we are always looking for a little way to spruce up our love life. Of course, anyone can try this game, but it was fun to do it as a couple. Basically, you have the chance to try out a ?Whiskey Game.? This is no regular game, no, it?s a fabulous way to try Whiskey and still enjoy each other. My husband and I had a fun time playing the game. Basically, you get 5 bottles of whiskey to try. You play the Whiskey Game and answer questions as you play the game. I also got the chance to try some amazing chocolate, especially from ForWhiskeyLovers.com
I specifically loved doing this game because there is always an assumption that whiskey is for men and not for women. Both of us enjoyed the night of fun and really found a new love for whiskey. It was also in the safety of our own home, so we didn?t have to risk going to a bar to try such a lovely treat. Being n our own home allowed us to relax and just enjoy each other. ?The Whisky Explorer ?Scout? Valentine?s Day Gift?is?educational and interactive for couples.
This is an awesome, timely and one-of-a kind gift?from the?#1 online?whiskey?retailer in the US. It includes: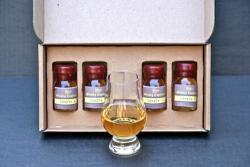 ?* One (1) tasting flight of five (5) 30mL bottles containing a broad range of great whiskies from around the world. These whiskies will arrive packaged with no brand or age identity, along with instructions on how to unmask each whisky's true identity on our website by contributing your own whisky ratings and reviews.
* Two (2) bars of exquisite artisanal chocolate, hand crafted by the Mast Brothers of Brooklyn NY, personally selected to pair beautifully with the whiskies included in the sample flight by ForScotchLovers Managing Editor Ian Buxton
* A copy of the best-selling book "101 Whiskies to Try Before You Die" signed by author/ ForScotchLovers Managing Editor Ian Buxton
* A complimentary Glencairn Nosing & Tasting Crystal Glass
My kit included everything that is mentioned here. I have to say it all is fabulous, and I would highly recommend it to you, single or not.
Jump on this Valentine?s Day special, so you can enjoy time with your significant other.?
You can purchase this fabulous gift by following this link.
Here is some very specil information about Whiskey.
Whiskey consumption is off the charts — As of September 2011 according to?CommodityOnline.com,?the U.S. is the top market for scotchwhiskey?as Americans consumed the malt worth 267.6 million pounds in the first half of this year. Furthermore and according to a recent Imbibe magazine article, Irish?whiskey?is back on the upswing, racking up more than a 20% increase in U.S. sales last year, continuing a recent trend that?s the envy of marketers of other spirits, and placing the spirit on track for a much brighter future.

The old sigma that?whiskey?is just for men is also gone –?Robert Haynes-Peterson reported?in 2010, women made up 29.4% of Irish?whiskeydrinkers and 30.4% of bourbon drinkers. Alan Shayne, president of the Scotch Malt?Whiskey?Society says, ?There are so many different styles now and a wide range of flavors and aromas ? there really is something for everyone. That variety has made more whisky drinkers out of women.??Mariena Mercer, bar manager and mixologist?for The Cosmopolitan, goes on to credits the resurgence of the classic cocktail along with increased exposure (via shows like Mad Men) with drawing women into the fold.

While?whiskey?is exceptional as a stand-alone beverage, it is paired best with chocolate.?Whiskey.com?writes, ?dark chocolate pairs well with many whiskeys.? This unique gift package is even perfect for the non-whiskey?drinker to see what kind they like. According towhiskyarchive.com,?chocolate and cheese are the best foods to pair with scotch?whiskey. "For folks who are not yet Scotch lovers, a scotch and chocolate pairing is a great way to explore what type of whisky you might like."
Enjoy this fabulous Valentine's Gift Idea from ForWhiskeyLovers.com.
Image Credit