Buying a used car is one of the largest financial commitments, you will be making in your life. It is better to be prepared. A little bit of homework and preparation can go a long way in ensuring that you get the best deal from the car dealer.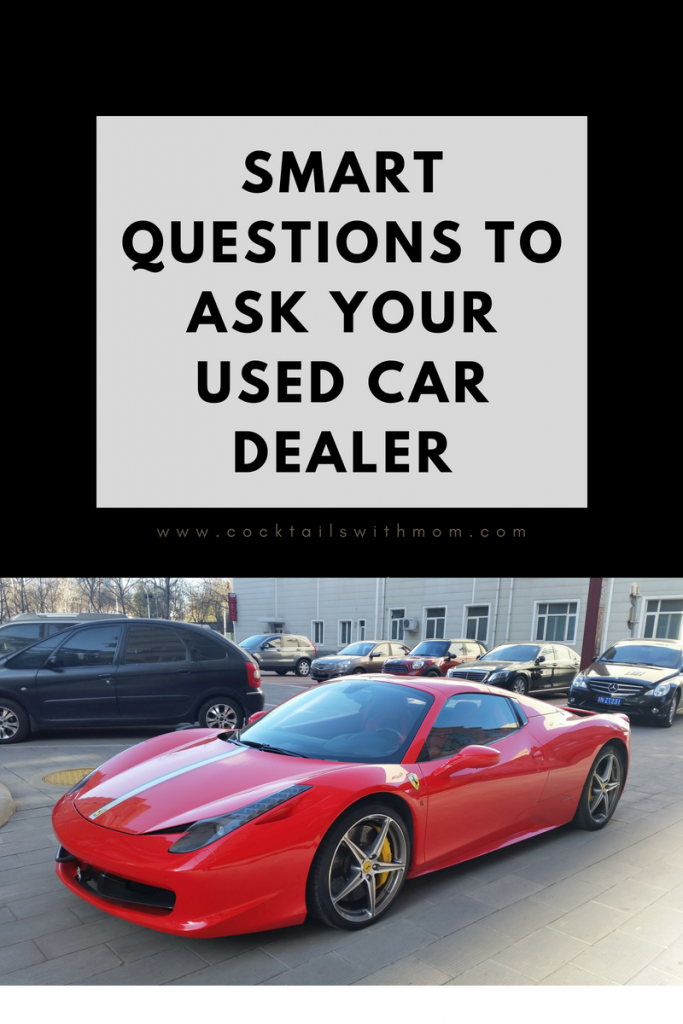 How many previous owners does the car have?
A long list of previous owners can indicate problems. If the car is new and has many owners, it is best to dig deeper into its history.
How many miles does it have?
Mileage is an important indicator of the vehicles condition and maintenance cost (potential). The price can be negotiated based on mileage.
Has the vehicle been involved in a crash? Has the vehicle been modified?
The vehicle history report can give the relevant information about crashes and any modifications.
How long can you take the vehicle for a test drive?
Before you buy a used car, it is important to take it for a test ride. Check to see if the dealer lets you take the car for an extended test drive. This enables you to test drive the car in different road conditions.
Is the car certified?
Used cars need to go through inspection before they are certified. Ask for paperwork to ascertain what was checked and fixed.
Is in-house financing offered?
Most dealers offer in-house financing options. Get as many details as possible so that you can get a better deal.
Are there any new accessories, equipment, parts included in the deal?
This is the perfect opportunity to ask the dealer if they are willing to sweeten the deal with new parts and accessories.
The smart questions that you ask the car dealer will enable you to get the best deal. It can help you choose the used car of your dreams within your budget.