When you think about nurses, you would always think about the people who work in hospitals and with patients. Because there are also a lot of sicknesses that you might get in the hospital, you can already imagine the exposure that nurses get whenever they work.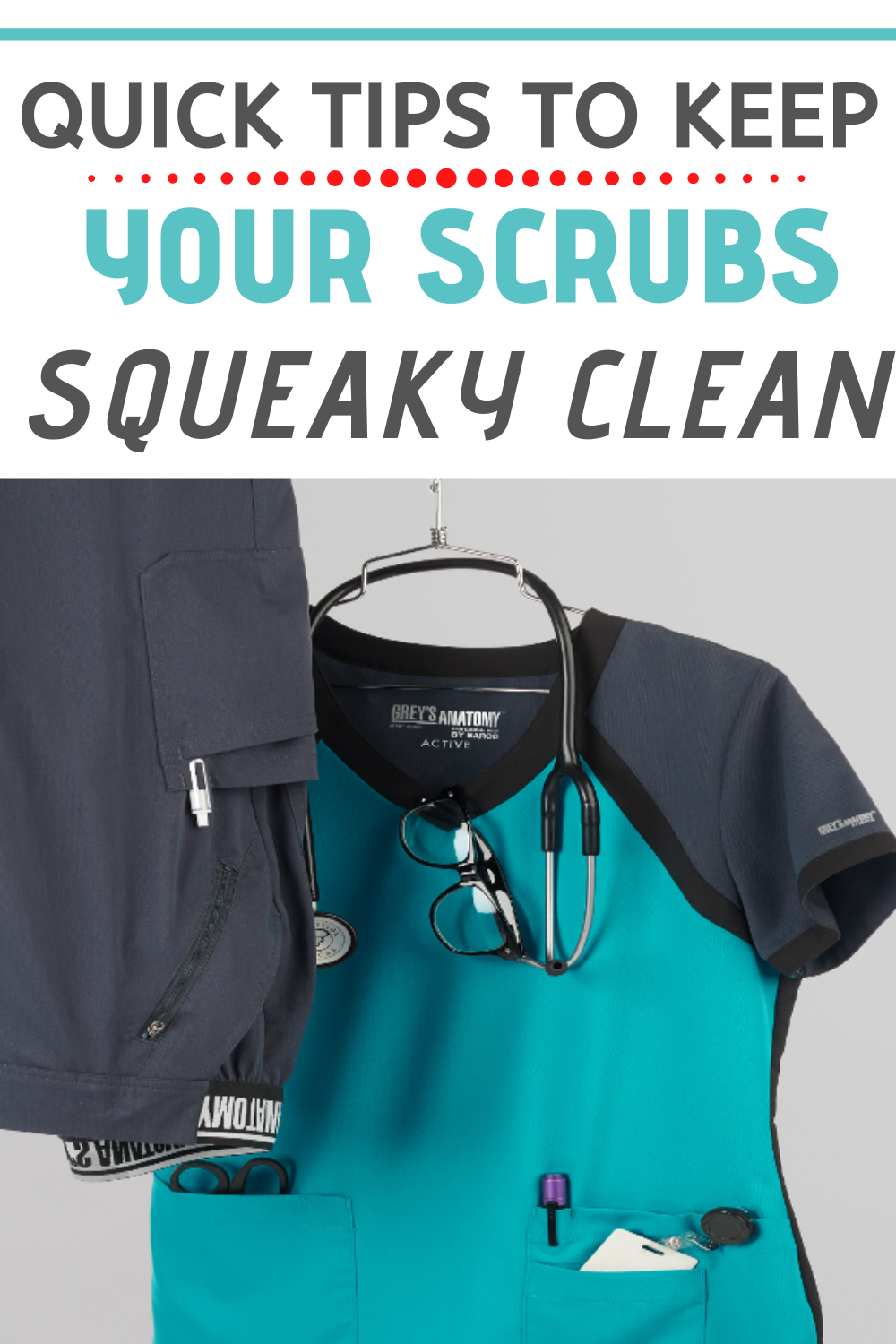 But if you see them after they work, they still look clean in their nursing scrubs, as if they are going in to start their shift. So if you're a newbie nurse, here are quick tips for keeping your scrubs clean.
Pre-Treat New Scrubs
Usual medical scrubs are made of colored fabric, and if you were wearing them for most of your professional life, you would not want the color to fade quickly; this is the reason why pre-treating your scrubs is a must. Since nurses also go through disinfection, primarily if they handled people or materials connected to infectious diseases, scrubs lose their color due to being cleaned repeatedly. You can consider pre-treating as a protection for your scrubs moving forward.
Premix a half cup of vinegar in cold water and wash your scrubs in the mixture; this will keep the colors last longer.
Wear the Scrubs Only at Work
Nurses are often required to work in scenarios where they would need to be very clean, but they will not be able to do this if they have walked through several locations that have opened themselves up to things that may affect patients. Yes, there ways to get nurses or doctors disinfected, but nothing beats being prepared in advance.
Keep them in a bag up until you get to work, so you can avoid being a source of contamination, and lessen the wear and tear.
Wash and Disinfect Your Scrubs Carefully
Regardless of the department that nurses work in, it would be best to have their clothes separated from the regular ones. The scrubs will need to undergo special care when washing, not to mention the scrubs need to be disinfected.
The wash should be done after each shift. Get the garments through two wash loads: the first one should include the scrubs being washed in a mixture of cold water and regular detergent, and use a stain remover for any stains that you see.
For the second wash, turn the nursing scrubs inside out, and use warm water and a 3/4 cup of color-safe bleach. Again use stain remover if there are still ones that you can see after the wash. Dry them after and make sure to turn it to the highest level, to kill any bacteria.
Use a hot press when ironing the scrubs to thoroughly kill any other bacteria that may have survived the washing and drying process.
Keep Several Pairs on Hand
Nurses would surely want their rest after their shifts, so it is best to have more than one pair of scrubs on hand so you can have a proper schedule on when you can do the laundry. Nurses or medical personnel must have scrubs that they can use whenever needed.
Remember the Recommended Wash Settings
The USCDC or the United States Centers for Disease Control and Prevention does recommend washing scrubs at a minimum water temperature of 70 degree Celsius. If scrubs need to be bought, the washing instructions could at least withstand a minimum temperature of 60 degree Celsius.
Final Word
Nurses have faced different scenarios that may have gotten them in the worst places that you could imagine. They also help patients in continuing their lives in the most normal way possible, allowing them to be a part of society once more. It is best to remember to appreciate them and the work that they do whenever you have a chance.