Being a full-time blogger,  the amount of time I spend sitting in my desk chair has obviously taken a toll on my back. With poor posture and hours of typing and editing, my back is constantly facing the brunt of my work responsibilities.  I can literally feel my posture getting worse with every passing hour.
Very few people (including myself) can constantly sit with the correct posture when they have to stay seated for hours at a time.  When I learned of the opportunity to try out BackJoy, I welcomed that idea with open arms.  Why?  Because Backjoy is is designed to improve posture and strengthens core muscles by making sitting more comfortably while straightening your back to relieve pain.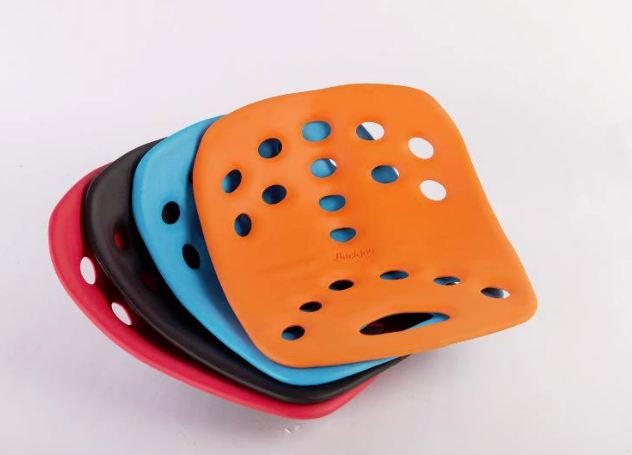 BackJoy is on a mission to combat "Bloggers' Butt" by bringing healthy 'back' with its Posture+ – a preventative everyday seat enhancement that improves posture and strengthens core muscles, helping desk workers sit straighter and relieve their back pains effortlessly.
Some facts:
Poor posture is the #1 cause of back pain
31 million Americans' backs hurt right now
Consumers spend almost the same amount (billions of dollars) on back pain as they do to treat cancer each year
Back pain is not just for the elderly–60 percent of adolescents experience back pain by age 15
Lower back pain is the second leading reason for missed workdays among employees under 45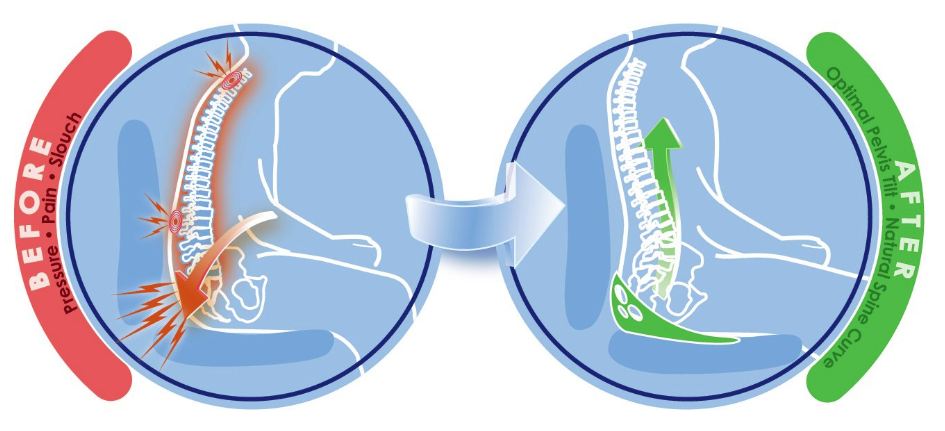 I've been using the Backjoy for a while now and the results are promising although  it did take some time to get used to.  After sitting on it for a while, my back felt a little achy but  it turns out that it actually takes some time for the back to adjust to sitting properly. So you will need to find a comfortable position that works for you. One you get used to it and your body adjusts, you will start to notice the difference.
I'm still getting used to it but I definitely feel the difference and will continue to use it.  I would suggest that you read the instructions and try it for a few weeks. When you find 'your spot' you'll notice the difference instantly.
The BackJoy has made a good impact on how I sit while working and has made a difference in my back pain.  I have been able to sit longer without feeling any major discomfort.  I wouldn't say it's a cure all, but it has definitely been helpful.  For those who work long hours confined to a chair, the great news is that BackJoy is portable and works on any kind of seat. It reduces pressure and strain on your back to give you a healthy, pain-free back.
Are you suffering from Bloggers Butt?  What are some things you do to take the load off your back while sitting for long hours?