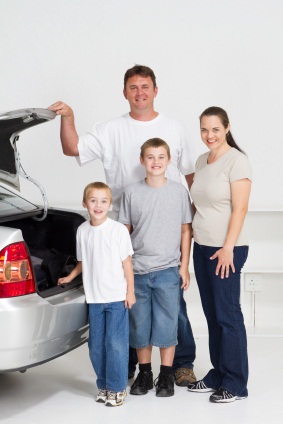 Most families use the summer months to plan a family vacation.? Not only is the weather perfect for getting out of the house, but kids are on summer break and most employers are keener to give time off than during the busy holiday season.? However, this doesn?t necessarily mean that it will be smooth sailing.? Many families will experience all kinds of problems if they fail to plan accordingly for hurdles particular to summer travel.? Here are just a few dos and don?ts that will help you to avoid hassle and have the trip of a lifetime this summer.
DO:
Book in advance.? Whether you?re parking your trailer on a beach or staying at a 4-star resort, you need to be aware of how busy these lodging locations can get during peak travel months.? You don?t want to have to continue on for miles to find a spot to stop for the night, so make sure you book accommodations well in advance and secure them with a valid credit card to avoid cancellation.
Bring a map.? Sure, everyone has in-dash navigation or portable GPS these days, but just in case you should have technical difficulties, it couldn?t hurt to have an old-school paper map on hand.? If you?re an AAA member, you can get them for free.
Plan frequent stops.? Kids are prone to uttering phrases like, ?Are we there yet?, ?I?m hungry?, and ?I need to go to the bathroom?.? In order to avoid these repetitive queries and statements, plan for a rest stop, a short excursion, a meal, or just a break to stretch your legs every couple of hours.
Bring healthy snacks.? You?re probably going to be eating out a lot as it is, so don?t make the kids any more hyper by giving them nothing but sugary sodas and preservative-laden snacks.? Instead, pack cherries; they?re tasty and easy to find during the summer, and they also pack plenty of melatonin, which should help your kids slip into an afternoon nap.? Natural granola bars or trail mix are also a great idea, as are water and natural juices (no added sugar).
Schedule a vehicle checkup. Perform basic maintenance on your vehicle before you head out such as checking wipers and fluid levels. You will also want to schedule any necessary services such as oil changes or tune ups. Taking car of you car before getting on the road will ensure you getting to your destination safely and hassle free.
DON?T:
Travel over the 4th of July.? Many families see the extra days off as a way to avoid losing some of their vacation time when they travel.? The point is, you?re not the only one to have this stroke of genius.? In fact, the 4th has become one of the busiest travel weekends of the year.? So unless you want to spend your ?free? time stuck on the roadway in gridlock, barbeque at home and travel another time.
Overpack.? It?s tempting to pack everything you think you might need, but you don?t want the kids stuck between piles of jackets for the whole trip.? Instead, downsize on your luggage so that you?re only bringing the items you really need.? Plan for the weather that?s forecast and if you end up in the rain, spend a few bucks for an umbrella (you?ll get more use out of it later).
Use cash.? Traveler?s checks are accepted just about everywhere.? So forget about cash, which can be easily lost or stolen, and get checks from your bank or credit company that are insured in case of loss or theft.
Forget the camera.? When Christmas rolls around, you?ll be able to make prints of your family vacay to send to grandparents and other relatives, commemorating your trip and sharing it with those you love.