We are now in the first few days of September and that means it?s ?Back To School? time again.? ?With that said, parents are out shopping trying to get those last minute items and fulfill their kid?s school supply lists.? Things have changed quite a bit since when I was in high school or college for that matter.? ?Supply lists were so much simpler back then and included simple things such as a few pencils, pens, notebooks and for some a lunch box.? But times sure have changed.? For some reason, I just don?t think some of the same old school items would satisfy today?s teen and college student.? Students today are just too tech savvy.
For instance, my niece is a sophomore in college and she cannot do without her ?Laptop?.? She says it?s a complete must have in college.? With all the essays, online research, and other projects, Dana says having a laptop comes in handy and she would be lost without it. ?But let?s not forget we are talking about an almost twenty year old college student so I?m sure it makes social networking a bit more accessible also.
Whether it?s studying at home, in the classroom or at the library, laptops sure can be useful so it wouldn?t be a bad idea to consider a few Notebook Accessories designed to optimize netbook or notebook mobile capability, style and comfort.
For instance, this Phillips Notebook Sleeve: SLE3400FN/27 would come in handy if you spend lots of time on your laptop.? I like that it has a soft cushion for your lap and a hard top for the notebook.?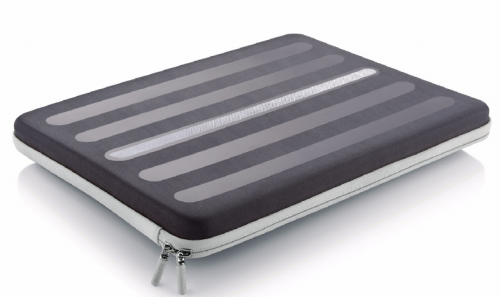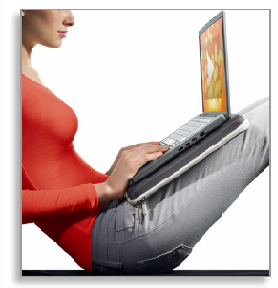 ?
The HeatSafe material that it uses keeps both your legs and laptop cool which prevents overheating by allowing good air flow.? And it really keeps it cool! ??I made sure to pay close attention to the level of heat that was coming from the laptop prior to setting up the sleeve and I tell you, the sleeve really made a difference. ?With the Phillips notebook sleeve, you also get a hidden storage compartment lined with a soft fabric and a handle for easy carrying.
?And what about this Philips Notebook SoundBar: SPA5210B/27??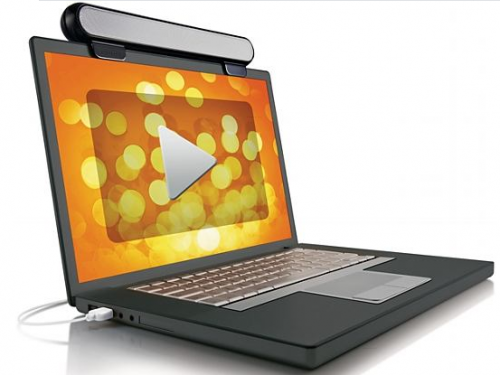 ?
?I for one love to listen to music and sometimes laptop speakers just don?t cut it for listening to music.? I found the portable Notebook SoundBar to be a very easy to use accessory.? It has a single USB cable that can either be clipped to the top of your notebook screen or free standing.? I really like that option.? The cable neatly wraps around the SoundBar for storage and it comes with a carrying pouch.?
The Philips Notebook USB Speakers are compact, with Big sound.? The perfect accessory for boosting your bass and jamming to your jams.? It has a USB plug for power and Play and No battery or adapter needed.
Both of these accessories are available now and can be purchased online at the Philips online store.
Please share with us some of your favorite laptop/notebook accessories.
The products mentioned above were received in order for me to facilitate this review. No other compensation was received.