This post brought to you by PERK. All opinions are 100% mine.
My husband puts t lot of time into keeping our vehicles clean whereas I just hop in and drive. But sometimes I get overcome by some of the smells that I encounter. I don't particularly like using air fresheners but sometimes there is no way around it. With two boys, a dog and the smell of fast food among other things you sometimes reach for any thing that will help cover up the smells.
Just recently, I was introduced to PERK vent Wraps, a vent air freshener, that is a new way to freshen your car. There are a lot of car products out there that mask the smell but don't eliminate it. That's until now. From my experience, the PERK Vent Wrap does a pretty good job getting rid of those odors. The scents are pleasant and not overwhelming.
Benefits of PERK Vent Wrap:
• NEW vent air freshener that is discreet when placed on the vent
• NEW StediScent® technology delivers fragrance that is just right!
• Individually wrapped packs hold in the fragrance until you are ready to release it
• Easy to use – nothing to pull, click or put together – just slide it onto the vent blade and go!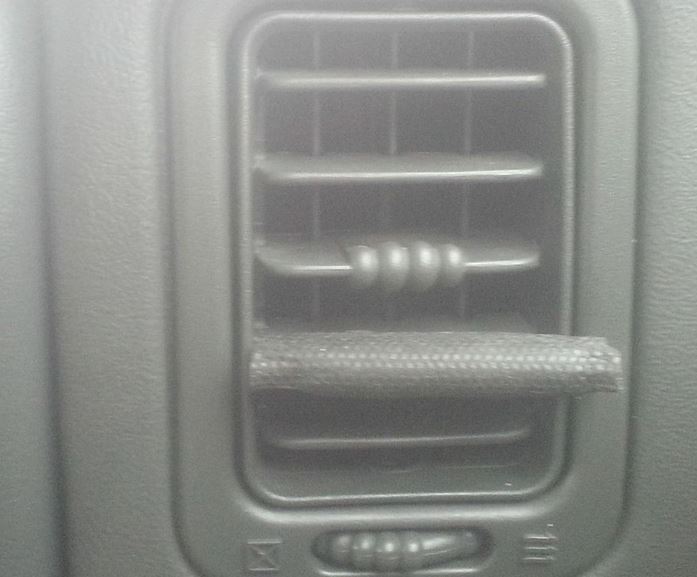 • Unique design
o Doesn't block air flow
o Allows vent to function as intended (vent can be adjusted with product on it unlike other vent air fresheners)
• No liquid to leak or spill
• 4 pack = 60 days of fragrance (around 2 full weeks of fragrance per Vent Wrap)
There are 5 scents currently available.
Golden Vanilla
Absolute Zero
Clean Laundry
Lush Valley,
and of course New Car
Where to purchase:
Advance Auto Parts, Walmart, Target, and other retailers that sell automotive air fresheners
For more information on PERK vent wraps be sure to Like PERK on Facebook and watch this
I am very please with the PERK vent wraps. They were very easy to install taking less than 2 minutes to install. Since I am very sensitive to smells, I was concerned that I would be overwhelmed. Initially, there was an intense smell but it quickly evened out to really pleasant level.
These actually do work and I give these a thumbs ups for sure. Looking forward to continuing to use them. Would you like to try them for yourself?
Win a 6 Month Supply of Car Air Fresheners!
One lucky reader will win 6 months of free PERK Vent Wrap, thanks to PERK!
How To Enter:
Log Into the Rafflecopter below using your Facebook I.d or your email address.