Sometimes we  get so caught up with work and busy holiday details that we forget what the holidays are truly about. Since giving is something that comes natural to me, I wanted to encourage the folks around me to to take a moment to  really remember what's the reason behind the season and help spread the joy of the Christmas spirit.
This year was an extra special year for sharing.   I have two boys and at a very young age, I have tried to instill in them just how wonderful the act of giving can be and how good it feels to put a smile on someone's face.  No matter how young your kids are, I think it's important to show them what the holidays are truly about.  Th best part for me are those random acts of kindness.
My kids love baking and making a mess in the kitchen, so I decided to make a batch of cookies for our neighbors and allow this to be a teachable moment.  It was also a great way to spend quality time with the boys.  I'll tell you more about how the whole cooking making session turned out in a later post, but for now , I will just say it's all about the thought that count's right?…lol!    The boys even wrote a few Christmas cards to the neighbors. We are on a tight budget, so it was nice to do something without a large financial burden. When all the baking was done, we wrapped everything up and set out to deliver them.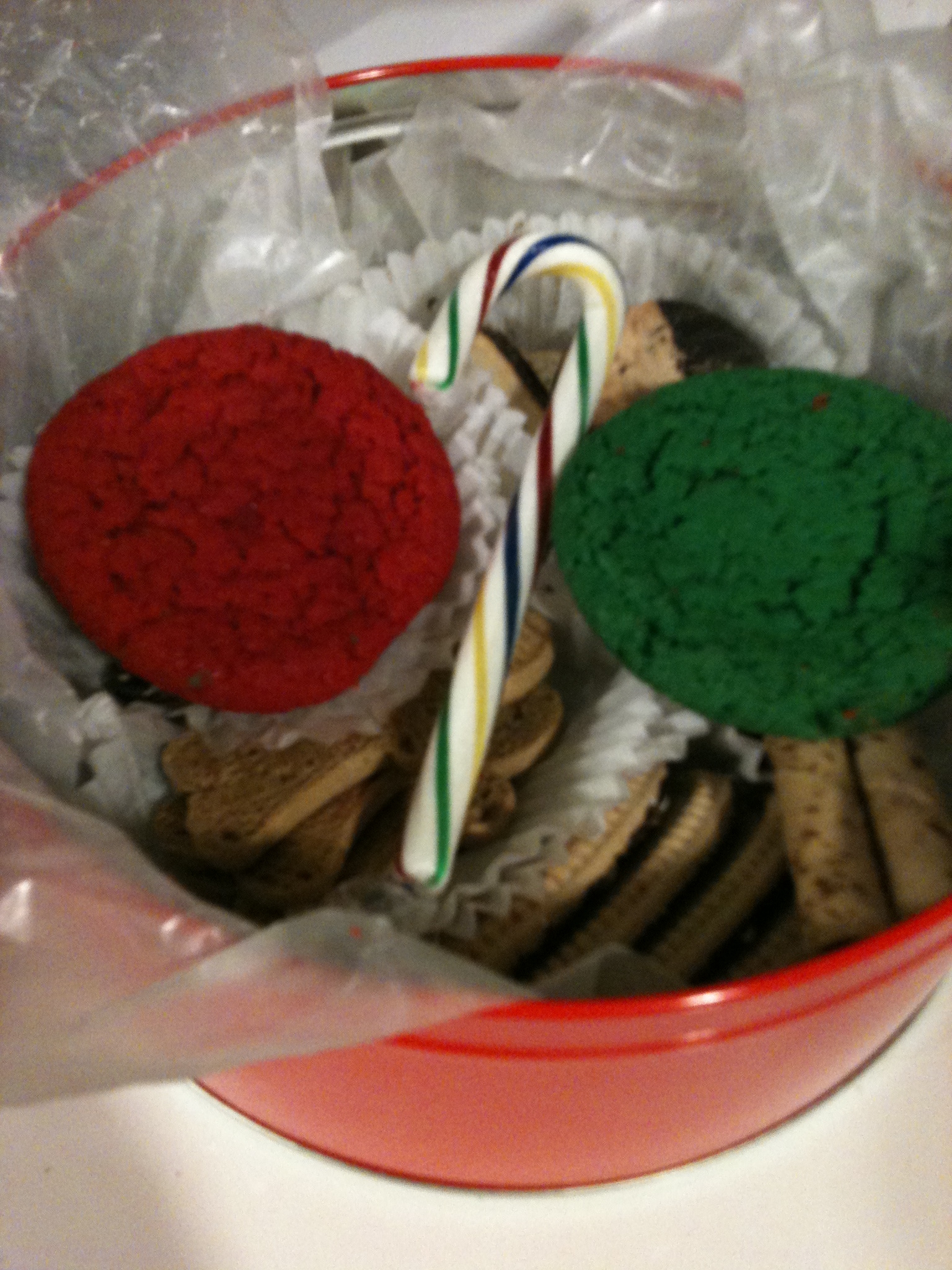 The delivery was the best part of the whole cookie giving project.  Faces were lit up and full of excitement.  It really felt good seeing the faces of the recipients and how the boys responded.  The Holidays are about doing something nice for someone else. In the process of doing this, you're not always on the receiving end and that is okay. It's something my mom taught me and something I am happy to pass onto my children.
This next week my family and I will be looking for ways to show the love to our neighbors and friends. You do not always have to give money or gifts. A smile and a good attitude are great ways to celebrate and spread the Christmas cheer.
As a Mama Bear Ambassador for the Coca-Cola Arctic Home campaign, I wanted to let you know that you and I can both collect the new, limited-edition Arctic Home red cans—which has polar bears set against the iconic red Coca-Cola background. Now you can mix the nostalgia of Coca-Cola with the excitement of limited-edition cans at your holiday festivities!
Please share your stories with us on how you and your family give back. It's always fun to hear the unique ways you find to bring joy to others during the holiday season. "Pay it forward" and share those memories with us! We love hearing from you, especially when it comes to telling us about how you have blessed others.
One last thought: Remember you can donate to Arctic Home through logging on to www.arctichome.com, texting package codes to the package code to 357357 to make a $1 donation to WWF or donating points through MCR.com.
Please let us know where you found the Arctic Home red cans and if you donated to Artic Home. We don't consider bragging…just spreading the good news.
Disclosure: Compensation was provided by Coca-Cola, but Coca-Cola is not a sponsor, administrator, or involved in any other way with this post. All opinions expressed in the post are my own and not those of Coca-Cola.