When our dog "Spinna" first came into our lives, I knew it was going to be an adjustment.  We knew that by welcoming him into our home, we would have to treat him as part of our family, care for him, and satisfy his needs by giving him little tokens of affection.  Showering him with affection was the easy part.  My boys immediately took to him and they fast became best buds.  Spinna has brought lots of joy to our family that it is only fair that we give him the same in return.  So besides the daily walks and cuddle sessions, toys and treats are his next favorite things.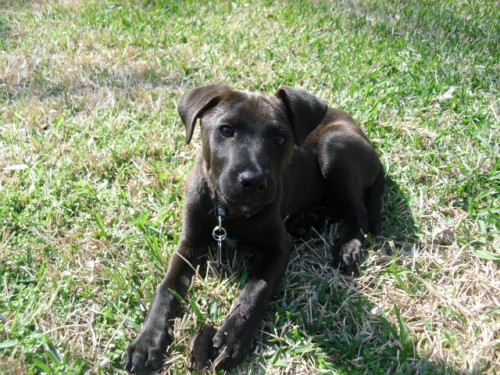 Spinna gets all excited when it's "treat time".  The problem we've had however, was finding a dog treat he really enjoys.  Whoever came up with the notion that dogs will eat anything obviously has not met my pooch and that could not be further from the truth.  Unless of course,  I just have one really picky dog who is very particular when it comes to his eats and treats.   I've actually gone through many types of treats and some of which he just refuses to eat.  One thing I've learned; however, is that he loves anything bacon flavored and I guess I cannot really blame him because who doesn't love bacon, right?   So basically, when I find a treat he loves, I usually try to stick to it but still try the occasional new treat like the Cesar Cookie Crunchies.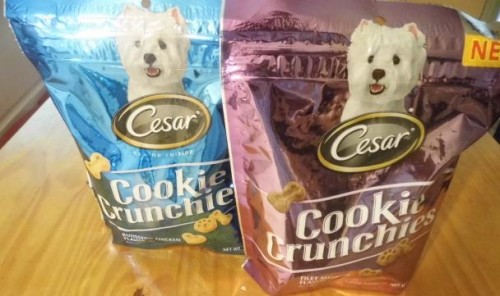 We received the Rotisserie Chicken and Filet Mignon flavors to try.   Dog biscuits are his favorite and although he has tried chicken biscuits before, trying the Filet Mignon would be the first and I wasn't sure how he would like them but the name alone was mouthwatering. The new Cesar Cookie Crunchies are only 10 calories each and come in three fun bite-size shapes…paw prints, hearts and  bones. They are crunchy, small-sized, and come with 130 pieces per bag in both Rotisserie Chicken Flavor and Filet Mignon Flavor.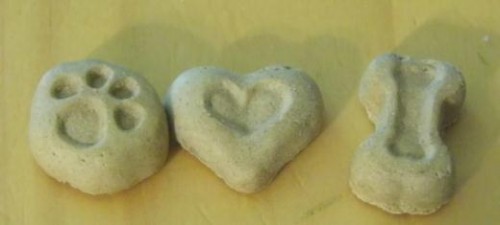 Spinna loved them and now we realize he like some things other than bacon!  Pets gives us companionship, responsibility, joy and distractions while offering us a wonderful sense of fulfillment in our lives, so why not reward them with a treat you know they will love and enjoy!   Ceasar Cookie Crunchies are the perfect little treat for your furry companion. According to Spinna, these are the best dog treats eva!
This message is approved by "Spinna" who Loves Ceasar Cookie Crunchies
"I wrote this review while participating in a blog tour by Mom Central Consulting on behalf of Cesar and received a product sample to facilitate my review and a promotional item to thank me for taking the time to participate."