This is a sponsored post written by me on behalf of Orajel Kids.
I got lots of advice before my first baby was born, but I there were still tons of things I just wasn?t prepared for. I was ready to change diapers and get up at night, but had no idea I was in for wrestling a wiggly baby into a car seat or the loud squealing stage. I?ve come to realize that as soon as you get comfortable with something in parenting, it?s time for your child to move on to something else and shake things up again. You think you?ve got breast-feeding under control? Now it?s time to introduce solids. Just around the time you?ve finally got your baby sleeping through the night, teething comes along and messes things up. It?s a constant battle to keep you and your baby safe and comfortable and to keep yourself sane.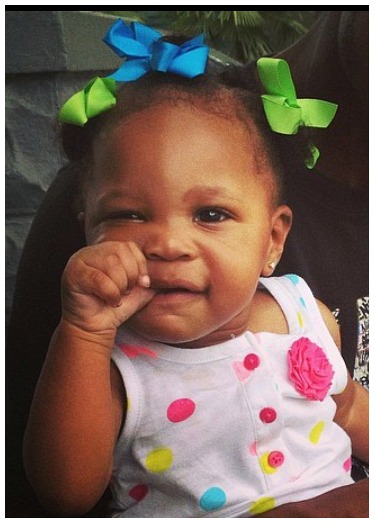 And for all the things about raising a baby that intimidate me (and believe me, it?s a long list), near the top is teeth. Growing them, keeping them strong and clean, all that jazz. The great news is that Orajel Kids has me covered for every step of the way. From teething, training, or even starting to brush on their own. Orajel has perfect products for every step of the way. The baby and kids products are specially designed for little hands and little mouths.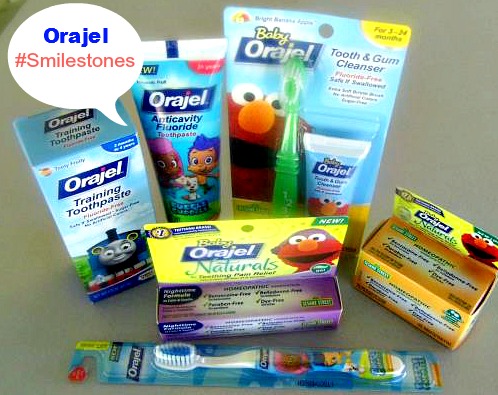 This includes their Anti-cavity Fluoride Toothpaste (Fin-tastic Fruit), Training Toothpaste, Tooth & Gum Cleanser (Bright Banana Apple), a couple of toothbrushes, and Baby Orajel Naturals that comes in two different forms: gel and tablet form. I love that Orajel covers all of those developmental oral care milestones (teething, training, and brushing).
?After the restlessness and the long nights, I think every parent can agree that seeing that little smiling mouth full of teeth is worth it. Orajel wants to celebrate all of the milestones that make your child smile (or ?Smilestones?)with their photo contest on Facebook. Share your favorite Smilestones from children of all ages and be entered to win a grand prize trip for a family of four to Beaches Resorts. Now that?s something to smile about! ?The contest will run from now until June 18.?After the contest is over, voting will take place?from June 30?to July 11.

On May 28th, they?ll be hosting a Orajel #Smilestones Twitter Party at 10:30 ? 11:30 PST. Prizes will be valued at $100-$200. Use hastags #Orajel & #Smilestones during the duration of the party.
?Parenting can be a bumpy road, but thanks to Orajel you can have the help you need to get you to the Smilestones along the way.
What are some milestones that make you smile?
?This is a sponsored post written by me on behalf of Orajel Kids.