Our family vacation in Orlando Florida this summer can easily go down as one of our best vacations ever.  Walt Disney World was of course the highlight of the trip, but we were also looking forward to the amazing opportunity to stay at a beautiful Orlando-area vacation rental home from Global Resort Homes.  This would be our first ever stay at a vacation resort and I could not wait to see what was in store for us.  When we pulled up, I just knew we were in for a great stay.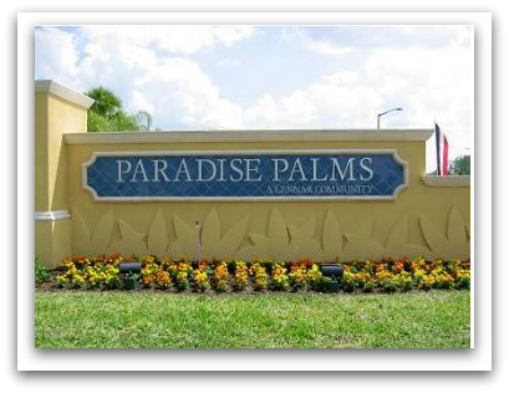 We were up for an entire week at Paradise Palms Resort and it was more that what I imagined. The home was without a doubt amazing! Simply GORGEOUS! Clean, well decorated and very spacious!  The amount of space was definitely a plus and unlike hotel rooms, the kids weren't confined to a small space.  We were all able to relax comfortably and not worry about bumping into one another.
For our party of eight this was the perfect accommodation.  The living room was spacious and overlooked the private pool in the back.  It was more than enough space to relax after a tiring day at the parks.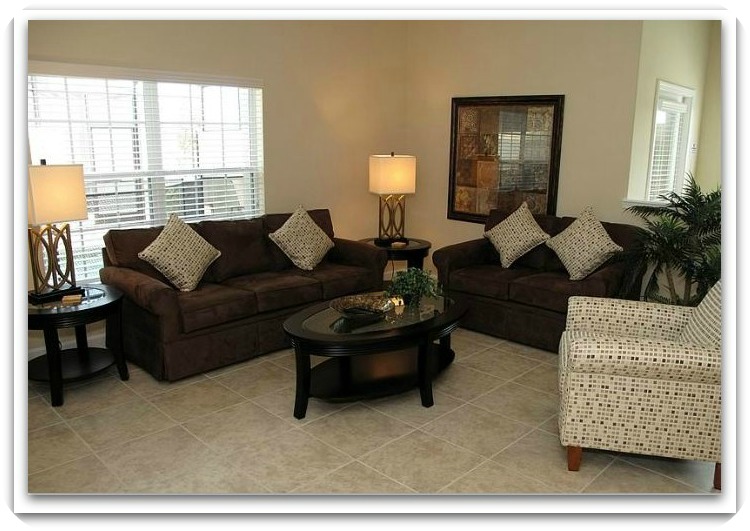 The 5 bedrooms and 3 baths, also came in handy.  The adults had the privacy of their own rooms and the kids did also.  The kids however liked the idea of bunking together so they got the opportunity to try out a couple of the rooms.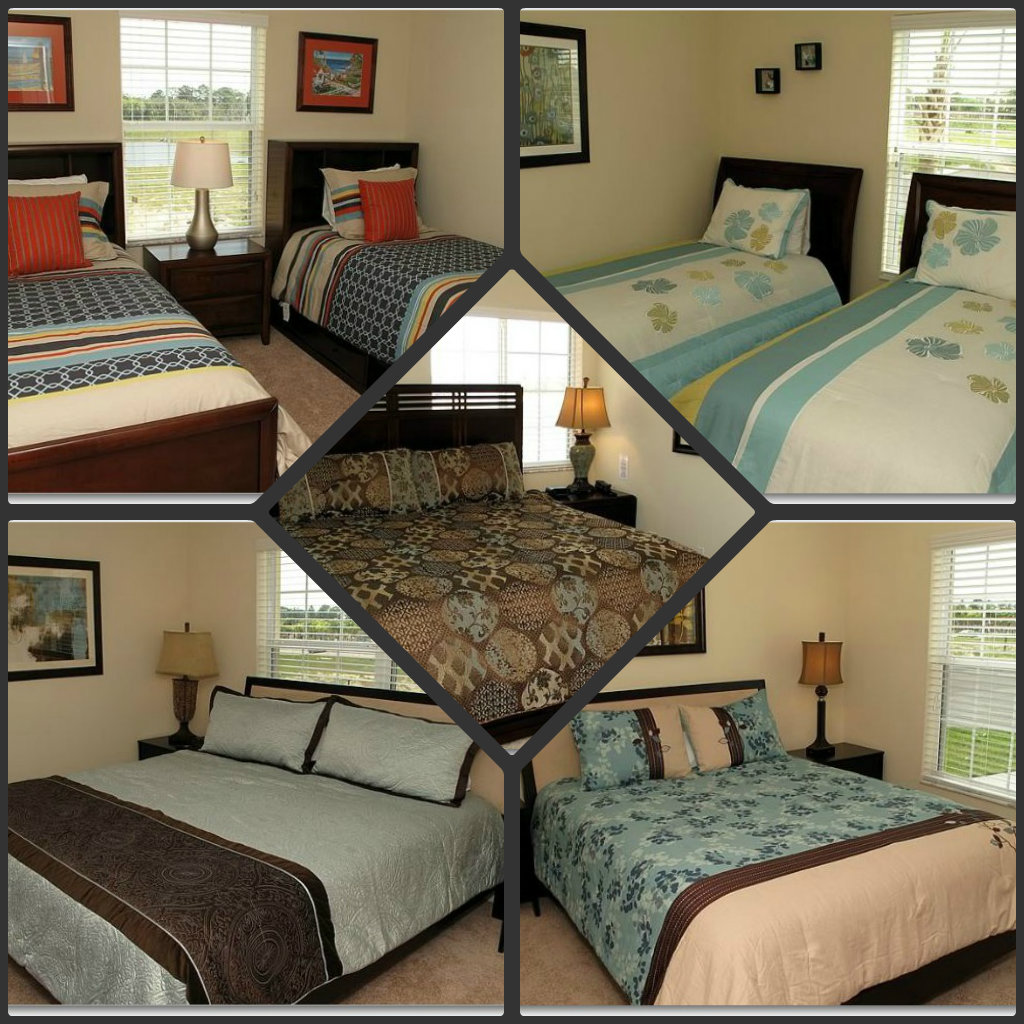 The kitchen was also a great convenience.  Although it was vacation… we found ourselves cooking frequently which ultimately saved us money on the costs of  eating out every night. The kitchen was well stocked with appliances and utensils and had all the features of home which surpassed our expectations.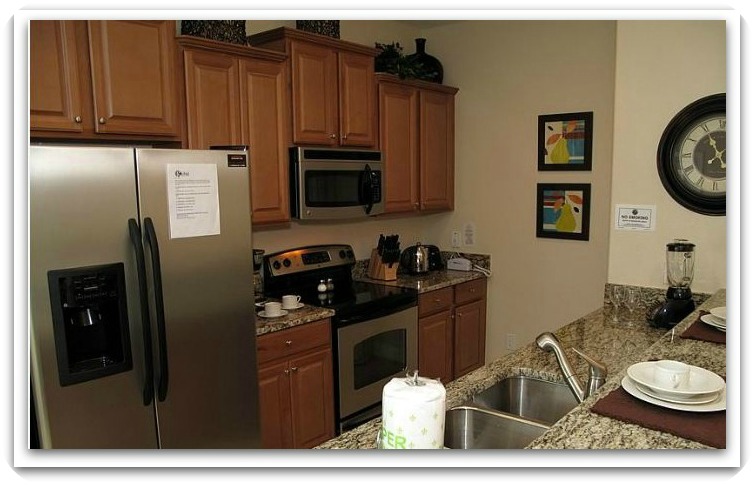 And yes, we had a pool! The idea of having our own private pool was more than we could have asked for. It was truly what a vacation should be all about.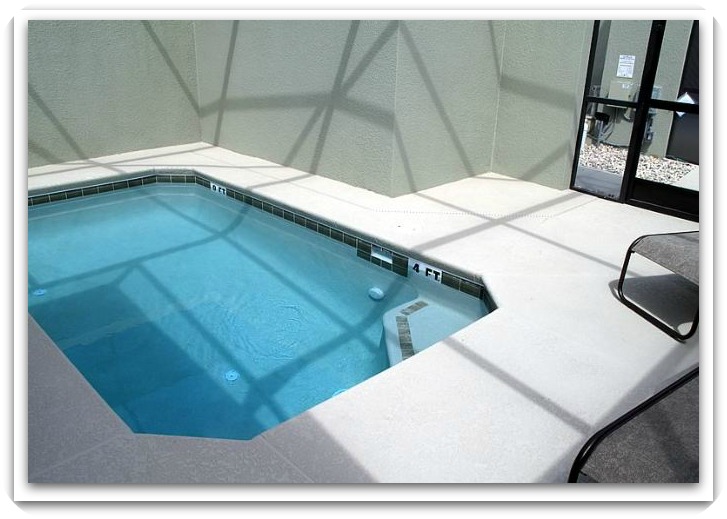 But it didn't stop there.  The community also offered some of the best resort amenities you could ask for.  There was a movie theater, game room, basketball and volleyball courts, a fantastic gym, and a spacious swimming pool that the kids never wanted to get out of. Whatever you are looking for in a vacation home, for any member of the family, you will find it there.
Paradise Palms is centrally located with nearby attractions that include Universal Orlando, Sea World, and last but not least, Disney World. It is also close to other attractions like Florida EcoSafaris and Boggy Creek Airboat Tours. The location of our home allowed us to do so much more on our vacation than we had anticipated.
Global Home Resorts is definitely some place you'd want to consider staying during your next visit to Orlando Florida. If you're looking to plan a vacation to Disney World, definitely check out Global Resort Homes. Prices vary depending on what size home you'd like, but  overall, it is more cost effective than most hotels and gives you the luxury of space with the family.
Thanks again Global Resort Homes our first ever experience in a vacation home, it was one to remember!  We have already determined that when visiting Orlando again in the future, we will definitely be staying at one of the Global Resort Homes Properties!
To find out more visit www.GlobalResortHomes.com and don't forget to find them on Facebook and Twitter as well.
Disclosure: Global Resort Homes provided us with a Vacation Home Rental for our stay. No compensation was given. All thoughts and opinions are of my own.  Photo credit/Global resort homes website